'Extinct' species of tree found growing in Queen's garden
Botanists say it is 'rather odd' the trees had not been spotted or identified before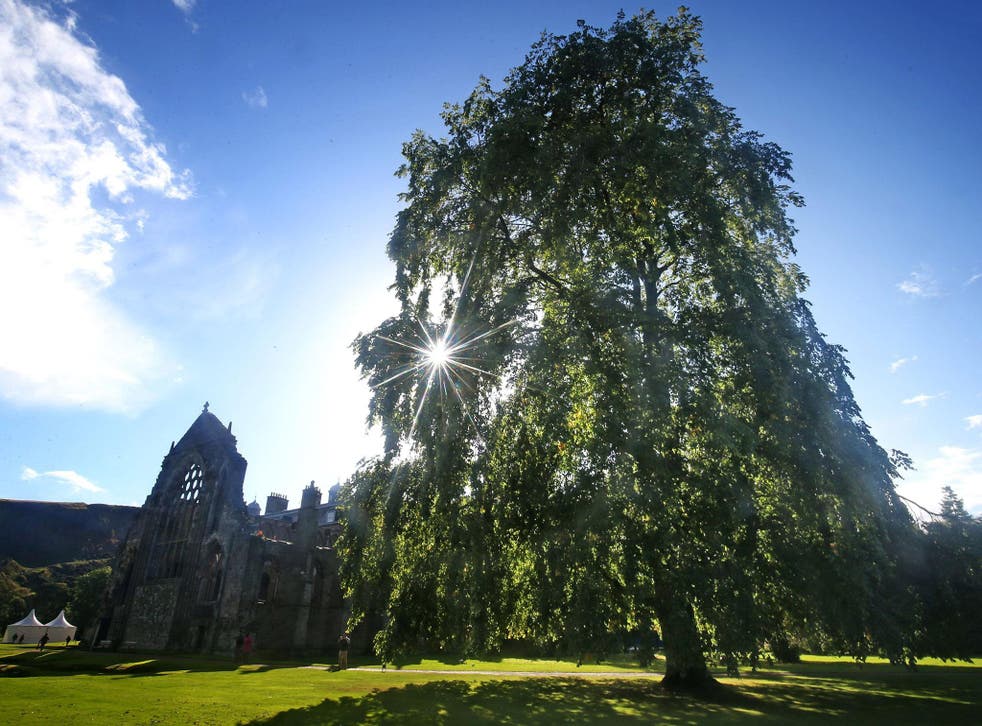 Botanical experts have identified several trees at the Queen's Scottish residence which were believed to have gone extinct during the 20th century.
Two Wentworth elms, a species thought to have been wiped out during the Dutch elm disease epidemic of the 1970s, were found in the garden at the Palace of Holyroodhouse near Edinburgh during a tree survey of the area.
Scientists are now working to identify where the elms came from, although it is believed they may have been introduced from the Royal Botanic Garden Edinburgh (RBGE) in the late 19th century.
The elms are known to grow to up to 40 metres in height at full maturity, and have a domed appearance with long "curtains" of leaves draped over their branches.
RBGE researcher Max Coleman said it was "rather odd" the trees had not been identified previously during a survey of the Holyroodhouse grounds
"It is very likely the only reason these rare elms have survived is because Edinburgh city council has been surveying and removing diseased elms since the 1980s," he told PA.
Canadian PM Justin Trudeau left hanging after trying to high-five Prince George
"Without that work many more of the thousands of elms in Edinburgh would have been lost. The success of this programme may be partly demonstrated in the way two rare trees have been preserved.
"It is very tempting to speculate that the Wentworth elms at the palace are the two missing trees from RBGE.
Science news in pictures

Show all 20
"Although we have no record here of elms going out, we know that a large number of ivy plants went from here to Holyrood to plant round the abbey ruins."
Historical records show three of the elms were imported to the RBGE in 1902 from Germany, and the final tree was said to have died from Dutch elm disease in the mid-1900s. Several specimens held at Kew Gardens died around the same time.
Senior staff working at Holyroodhouse gardens said they were "proud to help look after the only remaining examples of these trees in Britain."
Join our new commenting forum
Join thought-provoking conversations, follow other Independent readers and see their replies