Who discovered Lucy the Australopithecus, and why was the discovery so important?
Around three million years ago, one of our ancestors dropped dead, only to be dug back up again — though nobody's still really sure how she died
Andrew Griffin
Tuesday 24 November 2015 17:40 Comments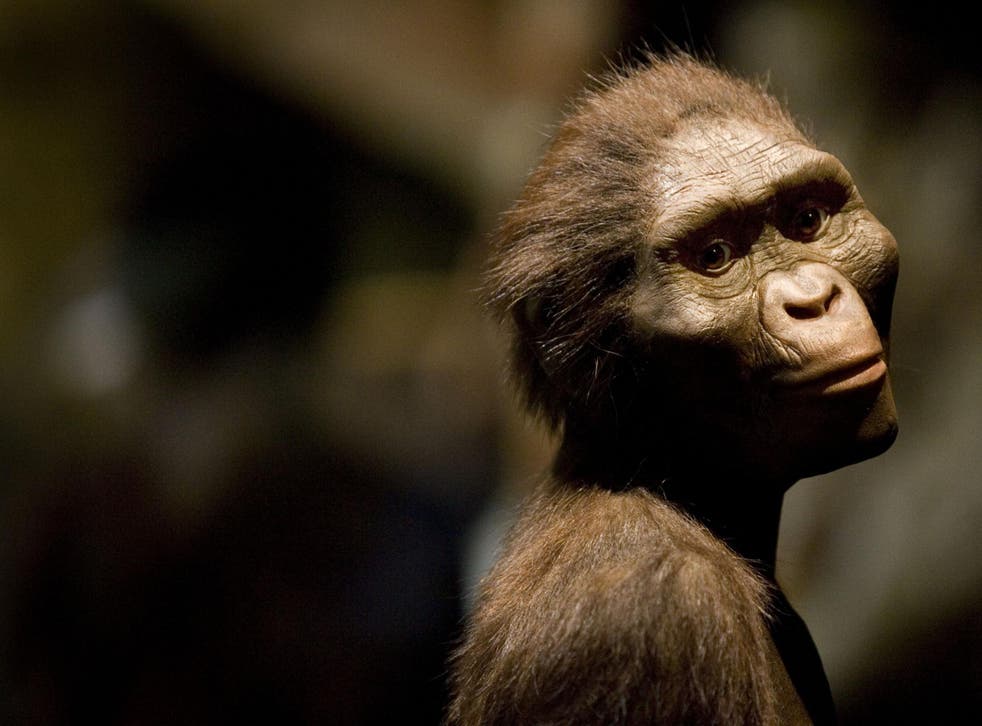 Lucy the Australopithecus afarensis, a fossilised skeleton found 41 years ago, is being commemorated by the Google Doodle. But how did she get there?
The fossilised skeleton was found in 1974, in Ethiopia. She would go on to become one of the most important finds of recent years — not simply because of her upending of our understanding of the process of evolution, but also because she became a household name.
First, she was a bunch of broken fragments lying in Ethopia.
She was found by Donald Johanson and Tom Gray, who headed out to the area looking for rocks, and then drove back. During that return journey, Johanson spotted a forearm bone, identified it — and then kept looking, where the two found a huge set of bones that would eventually represent 40 per cent of the entire skeleton.
The discovery was so important because it entirely upset our understanding of the process of evolution.
She showed that people had been wrong to think that we became intelligent before we stood up — Lucy and her contemporaries were better suited for walking upright than we were, but appear to have been much less intellectually advanced. That was important because it changed our understanding of the story of evolution, implying that walking was one of the most important things in moving us towards our current state, and that brainpower might not have been the most important thing.
Scientists are still working to understand the full consequences of that discovery, and others made about the fossilised skeleton. But along with other findings like the Taung Child, Lucy offered hint at some of the earliest of humanity's recognisable ancestors.
Lucy is now about 3.18 million years old, which scientists were able to work out by looking at the deposits in the bones. But it isn't clear how old she was when she died.
Recent archaeological discoveries

Show all 11
Studies of her teeth and bones seem to indicate that she had fully matured, but there is nothing to indicate that she had yet reached old age. That likely means that she was a mature but young adult — but scientists are unable to say exactly.
It's also not entirely clear how she died. Animals were usually killed by predators and then eaten by scavengers, but there seems to be none of the marks that would indicate that happened. The only damage is one tooth mark on her left pubic bone — though even that might not be related to her death.
Register for free to continue reading
Registration is a free and easy way to support our truly independent journalism
By registering, you will also enjoy limited access to Premium articles, exclusive newsletters, commenting, and virtual events with our leading journalists
Already have an account? sign in
Join our new commenting forum
Join thought-provoking conversations, follow other Independent readers and see their replies