Ig Nobel Prizes 2014: 'Why bananas are slippery' study wins spoof Nobel Prize
Another winning study was on why people see the face of Jesus in toast
Helen Lock
Saturday 20 September 2014 12:13 Comments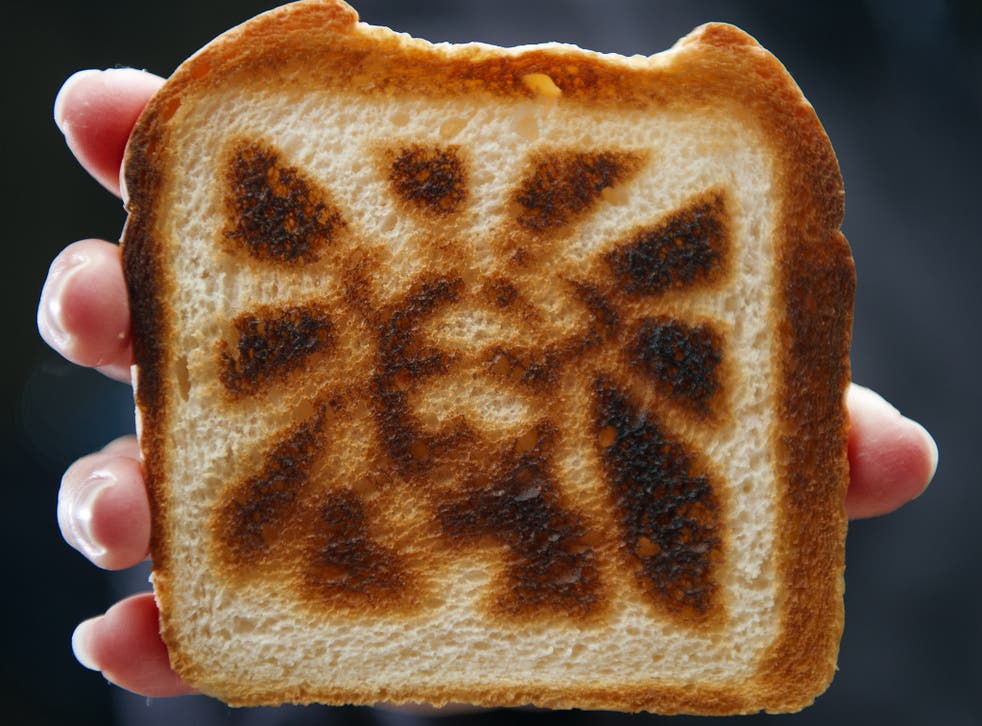 A study of what makes bananas slippery has won one of this year's 'Ig Nobel' prizes.
The Japanese team, who won the prize for physics, delved into the question of why bananas are so slippery by measuring the friction of banana skin in the lab, showing that it is more dangerous than apple or orange peel.
The spoof prizes were handed out at a ceremony at Harvard University in the US last night, at what has become an annual event. The Ig Nobel awards are run by a science humour magazine called The Annals of Improbable Research which covers research that is both unusual and humorous.
Other winners included a prize in medicine for a study on how to treat nosebleeds using strips of cured pork, and a prize in arctic science was given for a study on "how reindeer react to seeing humans who are disguised as polar bears". Another winning team studied why people see images of Jesus in toast.
The physics team from the Kitasato University in Japan had a serious purpose to their banana research as well. They found that polysaccharide follicular gels in banana skins are also found in the membranes where our bones meet, the BBC reported. They told the BBC that the concept would "help to design a joint prosthesis".
The winners of the neuroscience prize, a team from the University of Toronto, explored what happens in the brains of people who see the face of Jesus in things like slices of toast. They found that pattern recognition is hardwired into people. Lead scientist Kang Lee said at the event, which was broadcast on the Annals of Improbable Research website, "you're completely normal if you see non-existent faces in everyday objects."
The Ig Nobel awards are in their 24th year and have become more and more popular. They are reported to receive around 9,000 nominations every year.
Register for free to continue reading
Registration is a free and easy way to support our truly independent journalism
By registering, you will also enjoy limited access to Premium articles, exclusive newsletters, commenting, and virtual events with our leading journalists
Already have an account? sign in
Join our new commenting forum
Join thought-provoking conversations, follow other Independent readers and see their replies