Wikipedia gets overdue makeover to give recognition to science's female pioneers
Royal Society hosts edit-a-thon to raise the profile of women whose contribution has been overlooked
Kevin Rawlinson
Saturday 15 September 2012 00:09 Comments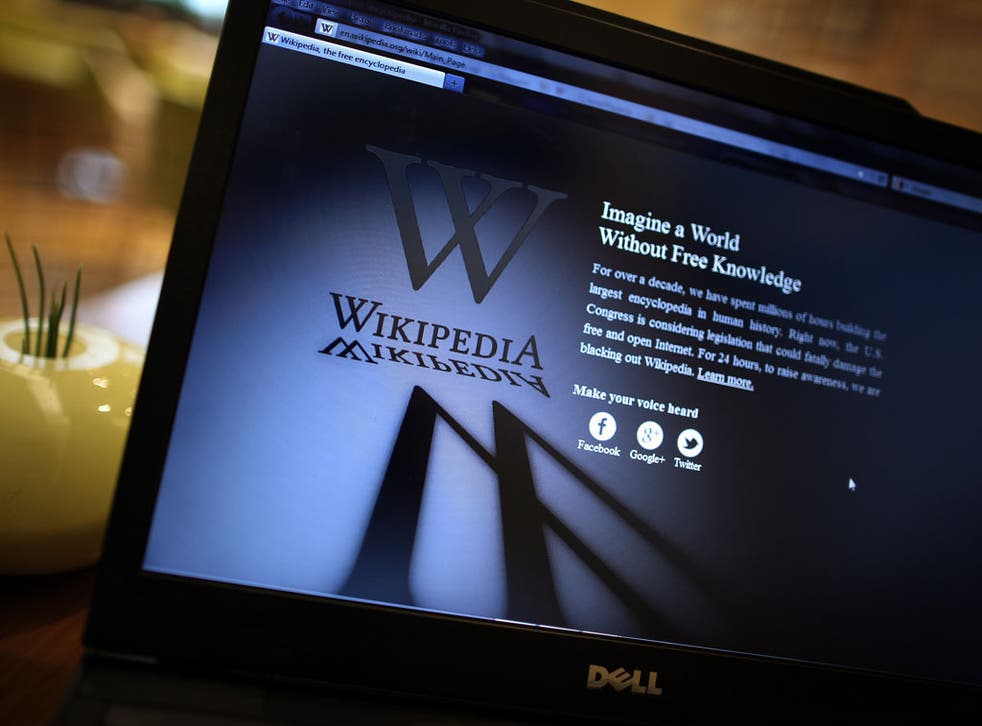 They are some of the most important names in modern science, pioneers in their fields. But, unless you work in academia, it is unlikely that you will have ever heard of them.
All that is set to change, though, as the Royal Society hosts a mass "edit-a-thon" to improve the Wikipedia profiles of leading female scientists who have been ignored and overlooked by the online encyclopedia's male-dominated army of contributors.
The scientific body, founded in 1660, has drawn up a list of prominent women who it believes deserve greater prominence on the site. Volunteers are invited to scour the society's archives for information which can be used to improve the women's Wikipedia entries, allowing internet users around the world to learn about their work.
Organisers believe that a perceived under-representation of women on the site is emblematic of a wider ignorance of the contributions of women to science. "I was completely astonished that the bias exists," said Professor Uta Frith, the University College London neuroscientist leading the project.
"This issue pervades all age groups. I and some colleagues took a quiz [on female scientists] and it was embarrassing how few even we knew. Most of the names we could get, but we knew very little about some of the most stunning people. Everybody needs to be educated; the knowledge is not there, it is not cultivated."
Dr Patricia Fara, Senior Tutor at Clare College, Cambridge University, said it was important to raise the issue of undervaluing women in science. "I am against positive discrimination in the long term but this is important in the short term," she said
She added that, historically, women were confined to roles which were uncredited. "Charles Darwin, for example, farmed out a lot of his research work to female family members and friends. He later wrote to them thanking them but their names did not appear on the cover." If successful, Professor Frith said, next month's one-day edit-a-thon could become a regular fixture, after Wikipedia founder Jimmy Wales backed the idea.
"We would love to see more of this and we are actively pushing for it," said Mr Wales. "It should be a fun event; it is always interesting to get new editors coming to see what it is all about.
"It is good to have someone draw the attention of our community to people who may have been overlooked. People have not really compiled a list of women scientists, so it should be interesting. We have been seeing this type of thing within our community and it has been quite successful, I think we will see more and more."
Professor Frith said she had the idea after reading an article in The Independent last year in which Mr Wales complained that the typical Wikipedia editor was a "26-year-old geeky, male" and announced that he was seeking more female contributors to balance the site's content.
Professor Frith said: "I see this as something that more women's and minority groups could get into because, at the moment, there is an element of scarcity; people don't necessarily know who is writing these entries and who can write them."
During the session, 15 editors will work through a list of scientists, including some who have no entries, some who have only small entries, and others who are mentioned only in their husband's entries. "Then we will use it as a platform and see what the reaction is and what can be done before going to other institutions," she said.
A similar event in America recently sought to add women who were mentioned in the Smithsonian Archives. However, some entries were reportedly later earmarked for deletion.
The Women in science: Wikipedia workshop event, which will be followed by a discussion, takes place from 2:30pm on Friday, 19 October.
Brief lives: Women underrated online
Elsie Widdowson
A pioneer in the study of nutrition, her calculations for wartime rationing were invaluable but she merits only a relatively small mention on the site.
Kathleen Lonsdale
Joint-first female Fellow of the Royal Society and first female president of the British Association. She discovered the structure of benzene. Wikipedia devotes fewer than 400 words to her life.
Muriel Robertson
Despite vital work in the field of protozoology, which included advances in the understanding of the deadly gas-gangrene during the Second World War, the record of her career runs to only six sentences on her Wikipedia entry.
Mary Buckland
The wife of geologist and archaeologist William Buckland, she worked with him on some of the most important archaeological discoveries of the early Victorian age. She is mentioned only in his Wikipedia entry.
Marjory Stephenson
The joint-first female Fellow of the Royal Society, with Lonsdale. She studied metabolism before and after the First World War and ran Red Cross hospital kitchens in France during the conflict. Her life is summarised in 69 words.
Register for free to continue reading
Registration is a free and easy way to support our truly independent journalism
By registering, you will also enjoy limited access to Premium articles, exclusive newsletters, commenting, and virtual events with our leading journalists
Already have an account? sign in
Join our new commenting forum
Join thought-provoking conversations, follow other Independent readers and see their replies