Women who sleep in light bedrooms are more likely to be overweight
A study has found sleeping with too much light in the room increases the risk of obesity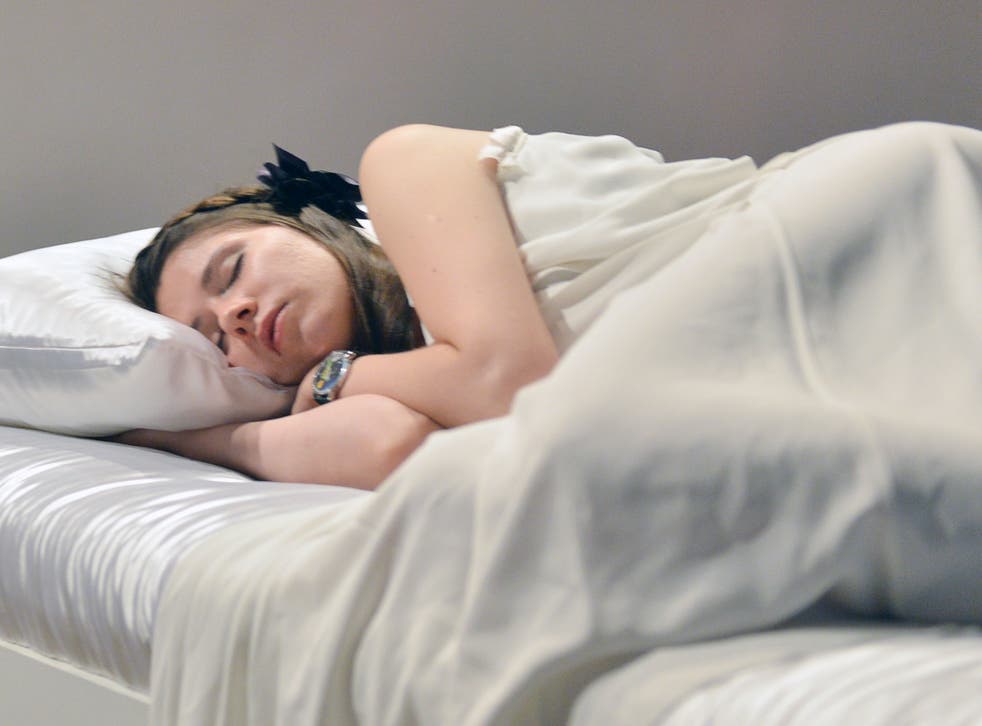 Women who sleep in rooms with too much light are more likely to be overweight, a new study has suggested.
A team at the Institute of Cancer Research in London found women who slept in a bedroom with enough light to see across it at night had bigger waistlines than those who slept in darker rooms.
The study, published in the American Journal of Epidemiology, asked 113,000 women to rate the amount of light in their bedrooms, ranging from light enough to read, to too dark to see your hand.
Their responses were then compared to their body mass index, waist-to-hip ratio and other measures of obesity. The team found that these measures were all higher in women who slept in lighter rooms.
These associations were still seen after adjustments were made for factors that could be associated with light exposure levels and weight in the study participants, such as physical activity, having young children and sleep duration.
The findings have been described as "intriguing" by Professor of Epidemiology Anthony Swerdlow, who said the result open up "an interesting direction" for further research.
10 best sleeping gadgets

Show all 10
However, they cautioned there was not enough evidence to advise people to sleep without any light in their room.
Dr Emily McFadden, Visiting Researcher at The Institute of Cancer Research, London, and first author of the paper, explained: "We examined the association between light exposure and obesity cross-sectionally in over 100,000 women from the UK Breakthrough Generations Study.
"Because all the information was collected at the same time, we cannot tell the sequence of events, but the associations we found are consistent with previous research examining light exposure and metabolism, and further investigation is needed.''
The study was funded by Breakthrough Breast Cancer and The Institute of Cancer Research (ICR) and the findings emerged from their long term study into breast cancer.
Register for free to continue reading
Registration is a free and easy way to support our truly independent journalism
By registering, you will also enjoy limited access to Premium articles, exclusive newsletters, commenting, and virtual events with our leading journalists
Already have an account? sign in
Register for free to continue reading
Registration is a free and easy way to support our truly independent journalism
By registering, you will also enjoy limited access to Premium articles, exclusive newsletters, commenting, and virtual events with our leading journalists
Already have an account? sign in
Join our new commenting forum
Join thought-provoking conversations, follow other Independent readers and see their replies