Working-class people wiser in dealing with others, suggests study
The research shows raw intelligence does not reduce conflict, whereas wisdom does, author says
Harry Cockburn
Wednesday 20 December 2017 18:50 Comments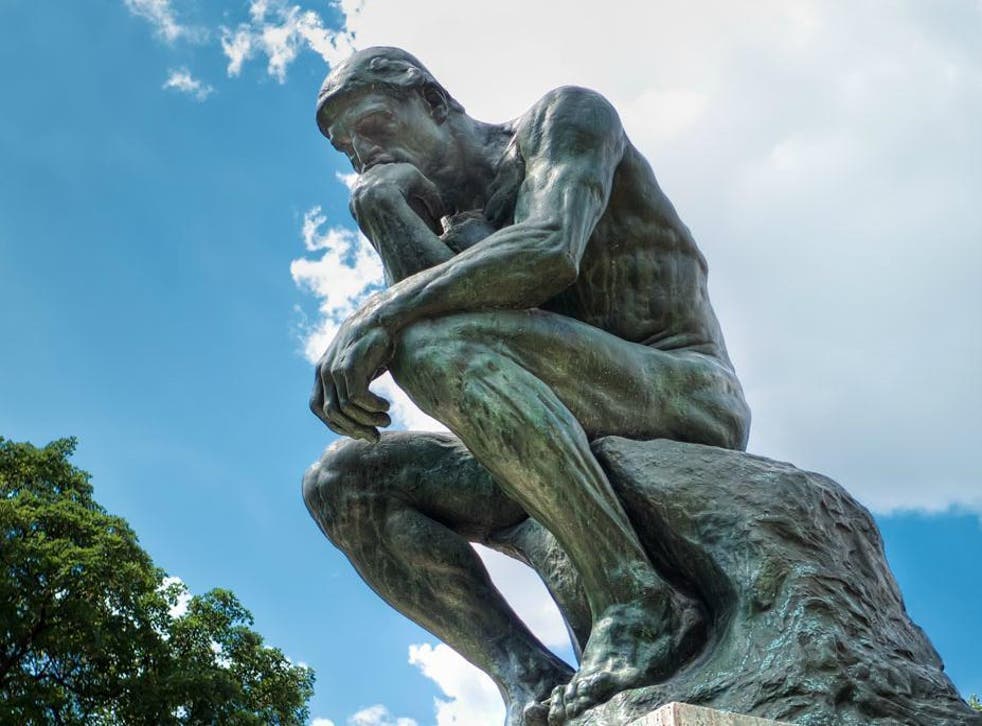 Working-class people may have a superior ability to resolve conflicts than people from middle class backgrounds, a new study suggests.
Despite people from the higher social classes having greater opportunities to pursue education and knowledge, an increased focus on self-reliance and on themselves as individuals may hobble their ability to make a success of resolving conflicts, the study's authors contend.
The research found that higher class is directly associated with a lower propensity to reason wisely in interpersonal situations.
The team at the University of Waterloo in Canada recruited over 2,100 US participants from Amazon's Mechanical Turk (MTurk) crowdsourcing marketplace.
They then asked them to remember how they had dealt with a recent conflict with someone such as a partner or friend.
Participants then answered 20 questions on the situation, including: "Did you ever consider a third-party perspective?" "How much did you try to understand the other person's viewpoint?" and "Did you consider that you might be wrong?"
Each participant was assigned a "wise reasoning" score based on their answers, and were given a social class score based on income, educational attainment and concerns about money.
Wise reasoning, the study explains, is the use of several cognitive strategies to process information, including sense of perspective, intellectual humility, pragmatism and empathy.
In a separate part of the study, a further 200 people were recruited in the state of Michigan. They were each assigned a social class score, and given a standard IQ test before being read an agony aunt column and then asked questions about it. A panel of judges rated their wise reasoning.
The income and education levels of all participants ranged from working-class to upper-middle-class, but neither the very poor nor the very wealthy were particularly well represented in the study.
The results from both experiments showed that those from working-class backgrounds displayed greater levels of wise reasoning than those from more affluent upper middle-class backgrounds.
The study's author, social psychologist Dr Igor Grossmann, said that raw intelligence does not reduce conflict, whereas wisdom does.
Speaking to the Daily Mail, Dr Grossmann said: "These strategies do require an average IQ, but don't benefit from superior intelligence.
"Our findings point out the drawbacks of middle-class culture in the Western world. Generally, the culture is shifting towards greater self-focus and individualism.
"As we continue to focus as a society on the theme of self-focused rationality, independence and entitlement among the middle class, we are also inadvertently eroding wisdom and reasoning in favour of a more self-centred population."
World news in pictures

Show all 50
Speaking to the Science journal's website, Dr Grossman said he would like to expand the study to cover poorer people and the super-rich.
"I would not be surprised if the result is even more pronounced in the extremely wealthy, but we don't have the data to speak to it yet," he said. "I would love to interview Donald Trump."
The study was published in full today in the Proceedings of the Royal Society B.
Register for free to continue reading
Registration is a free and easy way to support our truly independent journalism
By registering, you will also enjoy limited access to Premium articles, exclusive newsletters, commenting, and virtual events with our leading journalists
Already have an account? sign in
Join our new commenting forum
Join thought-provoking conversations, follow other Independent readers and see their replies