Zika virus patients could be spreading the disease through their tears, scientists say
'There could be a window of time when tears are highly infectious and people are coming in contact with it and able to spread it'
Ian Johnston
Science Correspondent
Tuesday 06 September 2016 18:25 Comments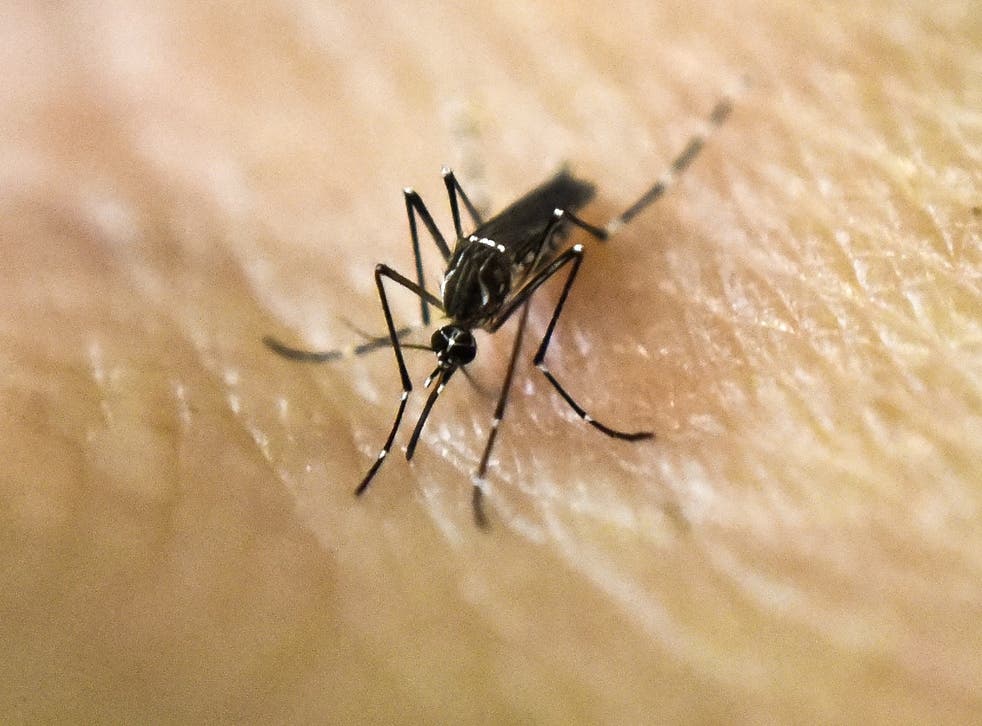 Zika virus genes have been discovered in tears in a finding that may explain why some people with the disease go blind.
The researchers suggested that the eyes could be a "reservoir" of the virus, possibly helping it to spread from one person to another.
It normally causes only a mild disease in adults but can result in microcephaly, or small heads, brain damage and death to foetuses.
It causes eye disease in about of a third of babies infected in the womb, while in adults it can cause red and itchy eyes or in rare cases, uveitis, which can cause some permanent loss of vision.
There have, however, also been occasional reports of infected adults dying and there is some evidence it could have an Alzheimer's-like effect on the brain.
In the new study, researchers from the Washington University School of Medicine in St Louis infected mice with Zika by injecting them under their skin, in a similar way to which infections are normally spread by mosquitoes.
They then found a live virus in the mice's eyes and their genetic material in their tears.
Dr Jonathan Miner, lead author of a paper about the research in the journal Cell Reports, said: "Even though we didn't find live virus in mouse tears, that doesn't mean that it couldn't be infectious in humans.
"There could be a window of time when tears are highly infectious and people are coming in contact with it and able to spread it."
While the study confirmed the Zika virus could get to the eye, it is not known how it got there.
However, it may have travelled through the blood-retina barrier that separates the eye from the bloodstream or got into the brain and then used the optic nerve that connects to the eyes.
Professor Michael Diamond, who also took part in the research, said: "Our study suggests that the eye could be a reservoir for Zika virus.
"We need to consider whether people with Zika have infectious virus in their eyes and how long it actually persists."
Health news in pictures

Show all 40
He said scientists were struggling to understand why the Zika virus had suddenly taken off.
"The Zika epidemic has been very explosive, more explosive than we can account for by just mosquitoes and the level of Zika virus in human blood. Some other factor may be at play," Professor Diamond said.
"Sexual transmission is probably not playing a major role, but it could be some other bodily fluid – saliva or urine or tears."
Register for free to continue reading
Registration is a free and easy way to support our truly independent journalism
By registering, you will also enjoy limited access to Premium articles, exclusive newsletters, commenting, and virtual events with our leading journalists
Already have an account? sign in
Join our new commenting forum
Join thought-provoking conversations, follow other Independent readers and see their replies