British towns and cities are becoming more segregated, study finds
'It's clear that, whilst the UK is becoming increasingly diverse, levels of integration are not keeping pace,' says Chuka Umunna MP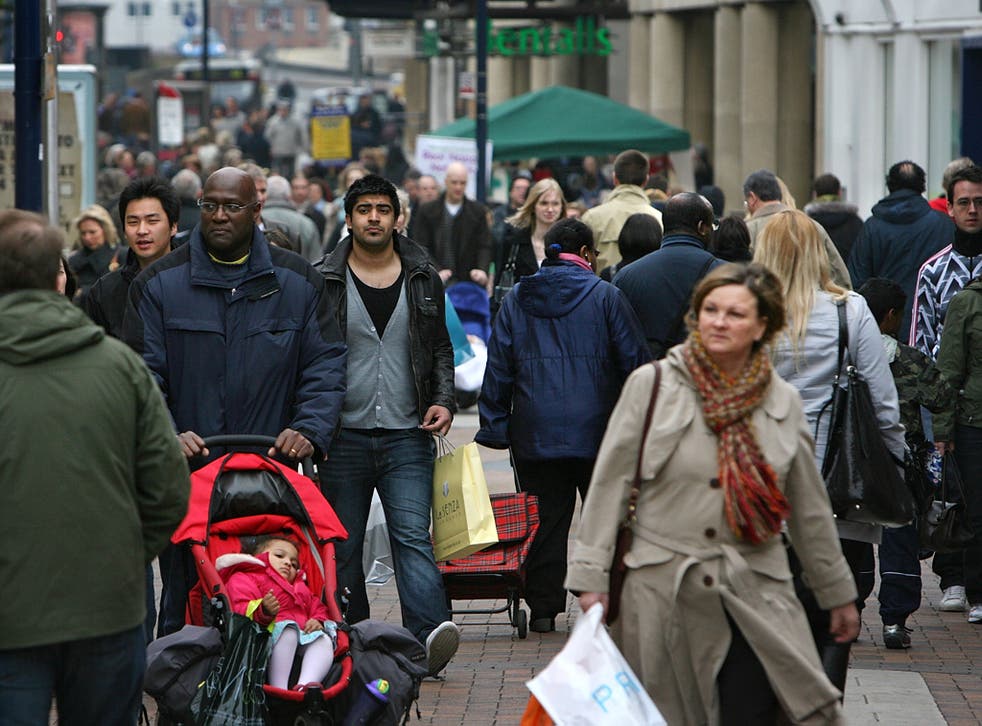 The UK's towns and communities are experiencing greater segregation as the result of white British families increasingly avoiding areas with ethnic minorities, new study finds.
The Open Democracy report's authors studied how the ethnic make-up of communities across the country has changed between 2001 and 2011.
Increasing segregation takes place in a society that has become more diverse with the average percentage of white British people dropping from 86.8 per cent to 79.8 per cent in the same time period.
Using data from the Integration Hub and the Centre on Dynamics of Ethnicity (CoDE), the report came to two key conclusions.
Firstly, many areas are becoming more diverse with different ethnic minorities moving to the same areas regardless of different backgrounds.
Secondly, the white British majority are increasingly isolated from minorities in urban areas.
Highlighting the change, the percentage of white British people in the South-east London borough Newham has fallen from 33.6 per cent to 16.7 per cent.
Blackburn has one of the most segregated towns in the UK, while in the Whalley Range area of Manchester, 95 per cent of residents are Asian.
Co-author Eric Kaufmann said: "For London, between 2001 and 2011, around 620,000 White British people left the city, most of whom moved to whiter areas; whites left London at three times the rate of minorities (about 100,000 of the latter left London).
"This was all despite London's population increasing by approximately one million."
The report found communities with a higher-than-average level of diversity tended to become more non-white at a greater rate than less diverse areas.
Former Superindendent on recruiting ethnic minorities in Met Police - London Live
Chuka Umunna, MP for Streatham, called for greater social cohesion and greater trust across the ethnic divide.
He said in a foreword to the report: "It's clear that, whilst the UK is becoming increasingly diverse, levels of integration are not keeping pace.
"This has real implications for community cohesion – with social segregation having been shown to undermine trust between neighbours, to grow the fear of crime and bolster the prejudice which fuels the politics of recrimination and blame."
Join our new commenting forum
Join thought-provoking conversations, follow other Independent readers and see their replies