St Helena airport opening postponed - again
Prince Edward was due to launch flights to one of the world's most isolated territories next month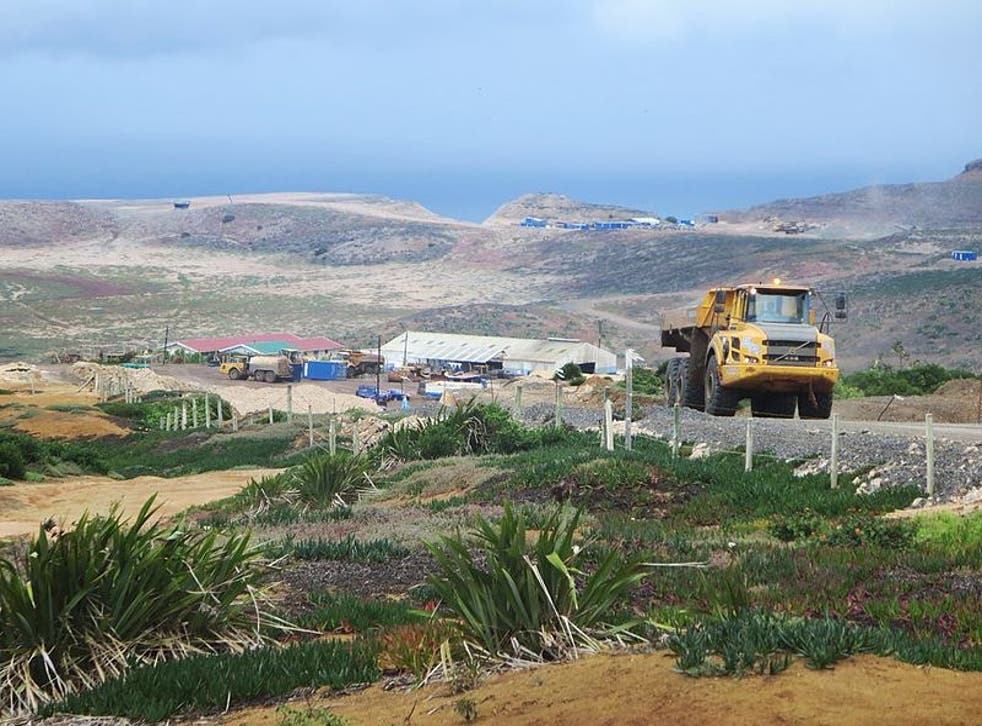 The royal opening of a new airport on one of the world's most remote islands has been indefinitely postponed. Air services to the £250m St Helena airport has been shelved while investigations take place into the risk from windshear, in which the speed and direction of wind close to the ground changes dramatically.
Prince Edward was due to fly in next month to open the airport on 21 May - St Helena Day. He was expected to arrive on the first passenger flight from Johannesburg to the South Atlantic island. That plan has now been scrapped.
St Helena is 1,200 miles from the African mainland. Its lifeline to the rest of the world is RMS St Helena, which takes five days to sail between Cape Town and the island. The airport was due to open in February, but that date was postponed by three months "to fine tune the operational readiness".
A test flight of a Boeing 737 landed at the airport last week, the first time a large passenger jet had done so. The plane, operated by Comair, is the aircraft expected to be used on the link from South Africa. At the time, the airline's operations director, Martin Louw, said: "The flight itself was a 'non-event' - beautiful over the sea with a fantastic view of the Island coming into land."
But it has emerged that the flight revealed concerns about windshear on the approach to the runway from the north.
The St Helena Government statement announcing the postponement read: "As a result of the data gathered and the conditions experienced, it has been decided that there is some additional work to be done in order to ensure the safe operation of scheduled passenger flights.
"The Official Opening of St Helena Airport will now take place at a later date which has yet to be determined."
Another airline, Atlantic Star, has been forced to postpone its planned link from Luton to St Helena. The first flight, which requires a refuelling stop in the Gambian capital, Banjul, was due to take off a day after the official opening.
Windshear has been deemed responsible for dozens of plane crashes. Dr Todd Curtis, founder of the airsafe.com website, said: "Innovations in aircraft and ground windshear detection systems, and also crew training, have led to a reduction in the risk."
The nearest diversion airport is Lubango in Angola, about 1,300 miles away.
Register for free to continue reading
Registration is a free and easy way to support our truly independent journalism
By registering, you will also enjoy limited access to Premium articles, exclusive newsletters, commenting, and virtual events with our leading journalists
Already have an account? sign in
Register for free to continue reading
Registration is a free and easy way to support our truly independent journalism
By registering, you will also enjoy limited access to Premium articles, exclusive newsletters, commenting, and virtual events with our leading journalists
Already have an account? sign in
Join our new commenting forum
Join thought-provoking conversations, follow other Independent readers and see their replies