Government condemned over treatment of British teenager forced to marry 'violent' man in Pakistan
The Foreign Office has been criticised for its policy of requiring overseas forced marriage victims to cover their own financial costs in order to return to the UK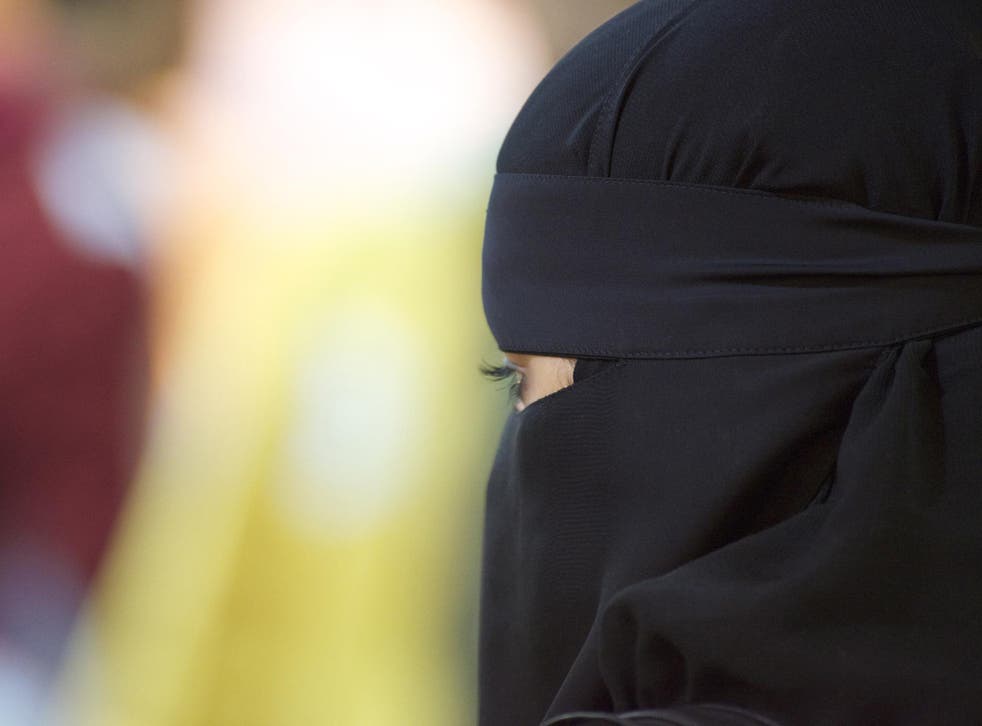 A British teenager who was forced to marry a man in Pakistan by her family is being ordered to pay for the cost of her repatriation by the Government.
The 19-year-old, who cannot be named for her own safety, was just 16 when she was married, according to Shaista Gohir OBE, the chair of the Muslim Women's Network charity, which has been helping her.
She said "he was a very violent man who kept weapons in their home", Ms Gohir told The Independent.
The revelations have prompted criticism from campaigners and sparked concerns as to how many others have incurred similar charges.
Shortly after the girl turned 17, the teenager fooled her husband into thinking that she needed to go to the British embassy in Pakistan's capital city, Islamabad, to sign some paperwork.
After warning her not to try anything, he waited outside with a gun, but she nonetheless explained her situation to embassy staff and they arranged for her transfer back to the UK.
Before she could fly back to the UK she was required to sign a loan agreement and surrender her passport to them, Ms Gohir said.
She was subsequently issued with a bill for £814 – the cost of her repatriation – and told the passport will not be returned until the money is repaid.
Returning to a different city away from her family, she has been placed into safe accommodation where she lives on benefits.
Were she to return home she would run the risk of "honour-based violence" and "intense emotional pressure from her family", Ms Gohir said.
Although she has applied for jobs, she has been hampered by a lack of available identification. The Foreign Office will hold her passport until the £814 is paid and she has been unable to get a driving licence without her birth certificate, which her family have.
"She's stuck," Ms Gohir said. "We've written a letter to try and find out how much interest she is paying and other details of the case."
She added: "I can't understand why they can't send the bill to her family. After all, they were the people who put her in that position in the first place."
Origins of forced marriage cases

Show all 1
Demanding the payment was not only morally wrong, but would likely force victims to go back to their families, she added.
The system requiring victims to cover the costs of their repatriation or borrow money from the Foreign Office remains in place, despite legislation criminalising forced marriage being pushed through by Theresa May during her time as home secretary.
This policy "is likely to put off victims from asking for help, and it is unacceptable that a victim should have no option but to remain in a forced marriage because he or she cannot afford to pay for their escape", Ms Gohir said.
She added that the Muslim Women's Network is now trying to find out how many victims have been issued with similar loans.
Responding to a letter from the teenager's MP, Foreign Office minister Tobias Ellwood said: "The FCO understand the risk that forced marriage victims face, and the difficulties that they may encounter upon their return to the UK. The forced marriage unit works closely with services in the UK to support victims following their repatriation.
World news in pictures

Show all 50
"We are not, however, funded to provide financial assistance to British nationals overseas, and cannot therefore pay for repatriations. We keep our assistance provision under constant review."
He added that the system of loan agreements was used because forced marriage victims often could not turn to their parents for financial assistance.
"We believe they would therefore not consent to sign a loan agreement for return to the UK. Moreover, in a number of forced marriage cases the parents do not know about the repatriation. Alerting the parents to the repatriation by asking them to pay for it could put the victim at further risk."
But the Bradford West MP, Naz Shah, who was herself forced into marriage, described the Foreign Office's policy as "morally and ethically wrong".
"These are vulnerable victims of domestic violence – because domestic violence isn't just about physical violence – so you are doubly punishing somebody," she told The Guardian.
An FCO spokeswoman said: "The UK is a world leader in the fight to stamp out the brutal practise of forced marriage, with our dedicated forced marriage unit leading efforts to combat it both at home and abroad."
Forcing someone into marriage in England and Wales carries a maximum seven-year jail sentence under the Anti-Social Behaviour, Crime and Policing Act 2014.
Join our new commenting forum
Join thought-provoking conversations, follow other Independent readers and see their replies