Thanksgiving for turkeys: Slaughterhouse allows animal rights activists to take 100 birds to sanctuaries
James Cromwell, of Babe fame, helped with the rescue effort.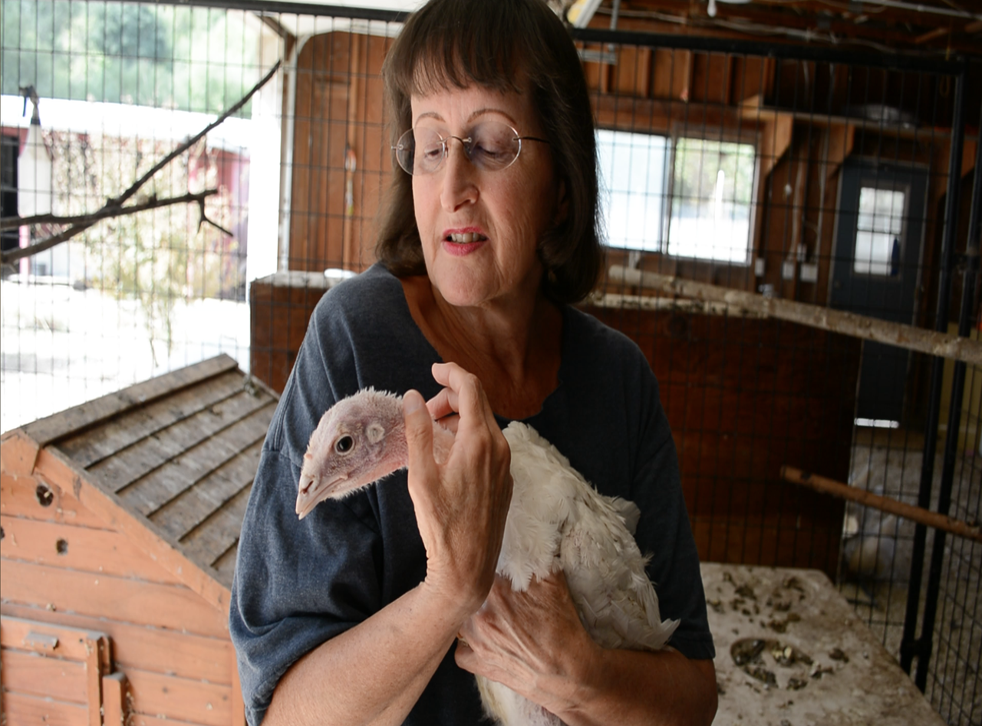 One hundred turkeys have been spared their fate as Thanksgiving meals, with a slaughterhouse having volunteered to give the birds over to sanctuaries.
Animal activists and slaughterhouse workers have joined in the spirit of unity this Thanksgiving for a trade. Workers at a Norbest slaughterhouse in Utah have selected 100 turkeys to spare, giving them to volunteers who will distribute them to farm animal sanctuaries. In exchange, animal rights group Direct Action Everywhere (DxE) brought vegan pastries, hot coco, and tofurkeys for the workers.
In January 2017, activists from DxE raided a farm on which Norbest Turkeys are raised. Several members of DxE face felony theft charges for allegedly taking a turkey from that farm over the conditions there. If convicted, the activists could face up to 60 years in prison.
Wayne Hsiung, co-founder and organiser of DxE, expressed gratitude that people can put aside their difference for compassion towards animals. "I think this experience shows me, and maybe other folks in this country, that even people who disagree fiercely can find some common ground," he told The Independent. "Animal activists and slaughterhouse owners do believe in animal compassion. It's one of the most fundamental American values I think this rescue shows it."
James Cromwell, who played the farmer in the 1995 film Babe, has been vegan since starring in the talking farm-animal film. He has been active with DxE, talking with the slaughterhouse owner, and carrying a dead pig to the Utah capitol to protest alleged cruelty on the state's farms.
Support free-thinking journalism and attend Independent events
Mr Hsiung says Mr Cromwell picked out one of the turkeys, and the volunteers named him "Jamie" after the actor.
"We saw those turkeys huddling in the pen, and within a few hours many of them were perking up, chirping at us, asking for food," said Mr Hsuing. "There were many tears and smiles and joy, not the type of thing you expect to see outside a turkey slaughterhouse at Thanksgiving."
Join our new commenting forum
Join thought-provoking conversations, follow other Independent readers and see their replies