The first design event of spring has arrived in Chelsea Harbour
Calling all interior design lovers to Chelsea Harbour for a week of events, speakers, and discussions. Sunday kicks off the first design event of the season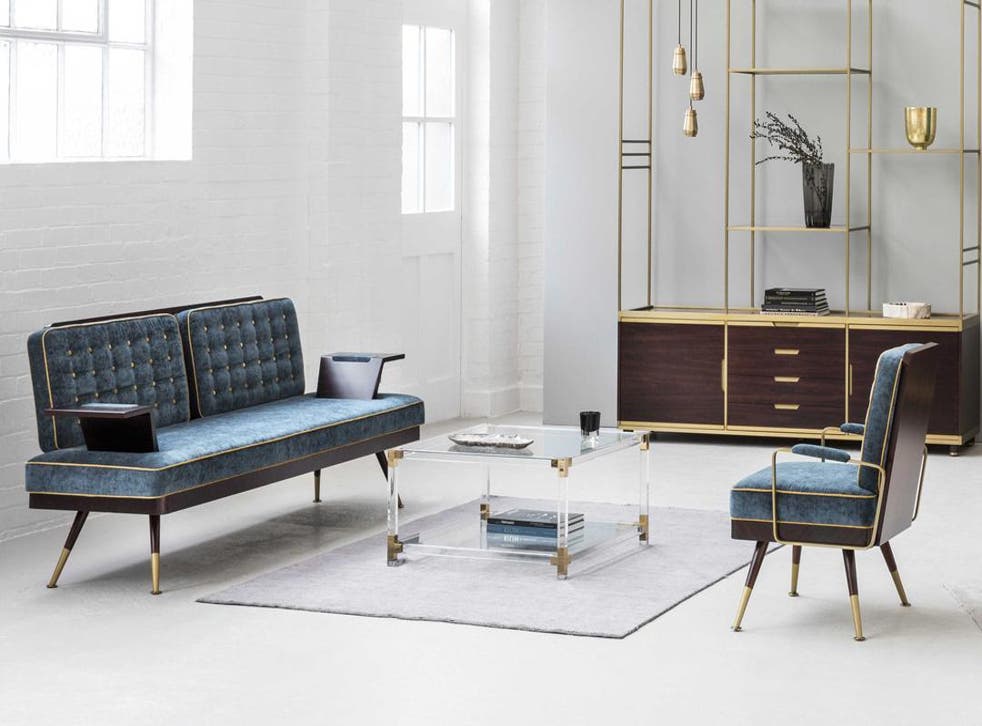 Chelsea Harbour will once again come to life from Sunday 12 March to Friday 17 March with designers, architects and tastemakers flocking to the Design Centre at Chelsea Harbour for the first design event of spring.
The overarching theme for the week is science of design. Stylist Arabella McNie and the Design Centre's marketing manager Charlotte Wellband developed the theme after seeing how pattern and colour were set to make a return.
"It felt like people were sticking their necks out – not playing it safe," says Arabella. The theme explores the methods, makers and materials that have all shaped the new season.
The 600 established brands at 120 Design Centre Showrooms will be showcasing the very latest in design, covering all manner of subjects; from the zebra print and feather motifs of zoology, to the semi-precious stones and jewel-like colours of geology.
The starting point is something straight out of a chemistry lesson: Wired Custom Lighting's 'Rodriguez' pendant, which features glass globes held on a branching metal frame, in a design reminiscent of a molecular model.
In the Centre Dome, florist Larry Walshe has been commissioned to create an aerial installation of flowers, designed to replicate Newton's Cradle and a tiger made entirely from fresh blooms.
The botanical theme also extends to Tatler restaurant and other food and drink on offer – there is a Sipsmith's workshop for those keen to explore botany via the bottom of a gin glass.
The show opens on Sunday with a packed programme of events. Book tickets (£10) for Lessons from the Masters, part of a series of discussions called Conversations in Design.
The 50 best Garden furniture

Show all 50
It seeks to uncover inspiration from iconic figures, both past and present – guests include Stephen Lewis of Lewis & Wood and interior Designers, Bunny Turner and Henriette Von Stockhausen. The event is chaired by Country Life Interiors editor, Giles Kime.
On Friday, Creative Director and Interiors Editor, Emilio Pimentel-Reid chairs a conversation on design, in association with BADA Design Club.
He will be joined by antiques dealer and decorator Robert Young and interior designers Simon Rawlings and Nina Hertig.
The conversation will cover how designs from many eras can come together to create vibrant, modern and relevant spaces for the modern age.
There are also events going on throughout the week in the local area on Lots Road as well as new showroom openings; including Element 7's new flagship store at Chelsea Creek.
The official launch is in May, but the showroom will be open for those looking for a sneak preview of the new 500 square metre space, which will showcase the iconic wood and leather flooring collections.
Join our new commenting forum
Join thought-provoking conversations, follow other Independent readers and see their replies