Theresa May warns Donald Trump about 'Iran's malign influence' during speech to Republicans in Philadelphia
US President claimed he would rip up nuclear deal brokered with Tehran during election campaign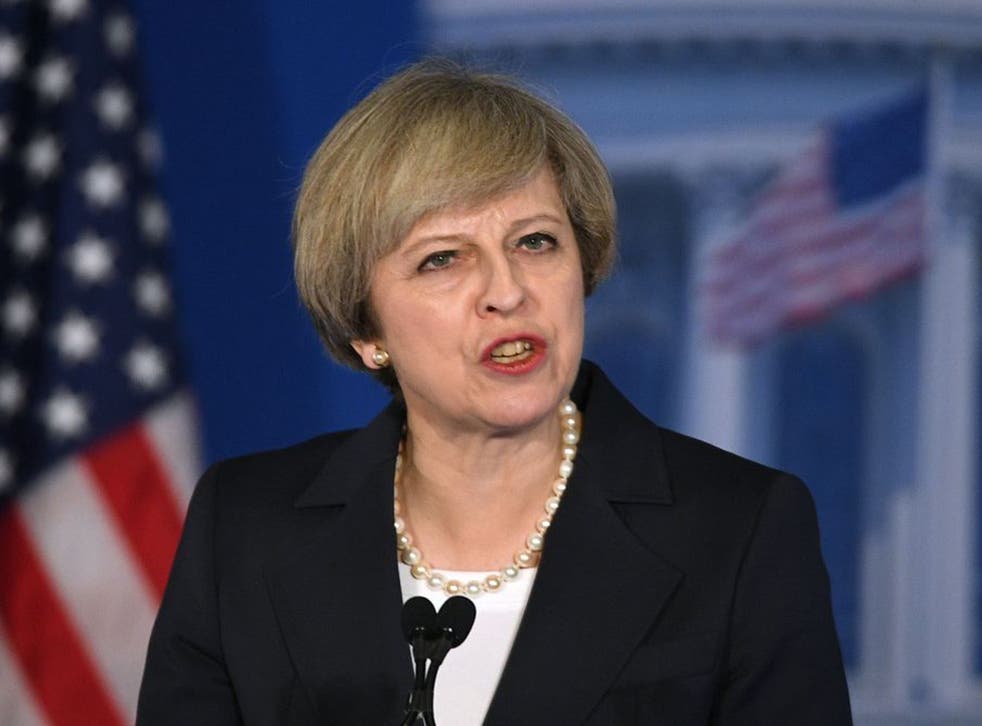 Theresa May has warned about "Iran's malign influence in the Middle East" in a speech delivered to Republicans in Philadelphia.
The Prime Minister said pushing back on "Iran's aggressive efforts" to increase its "arc of influence from Tehran through to the Mediterranean" was a priority for the UK, taking a markedly tougher tone since reestablishing diplomatic relations 18 months ago.
During his election campaign Donald Trump claimed he would rip up the deal brokered with Iran by Barack Obama, which aims to prevent the country developing nuclear weapons in return for easing sanctions and opening trade.
Ms May said while the deal was "controversial" it had been successful in neutralising the threat posed by the country.
However, she warned that it should be "rigorously policed" and any potential breaches of the deal should be dealt with "firmly and immediately".
"The nuclear deal with Iran was controversial but it has neutralised the possibility of the Iranians acquiring nuclear weapons for more than a decade," she said.
"It has seen Iran remove more than 13,000 centrifuges together with associated infrastructure and eliminated its stock of 20 per cent enriched uranium. That was vitally important for regional security but the agreement must now be very carefully and rigorously policed and any breaches should be dealt with firmly and immediately."
CIA director John Brennan previously warned it would be the "height of folly if the next administration were to tear up that agreement," adding that it would also be an unprecedented move.
However Mike Pompeo, who will replace Mr Brennan in Mr Trump's new administration, wrote on Twitter in January that he looked "forward to rolling back this disastrous deal with the world's largest state sponsor of terrorism".
CIA director warns Donald Trump over the worst mistakes he could make with Iran, Syria and Russia
Join our new commenting forum
Join thought-provoking conversations, follow other Independent readers and see their replies