Theresa May didn't visit Grenfell fire victims due to 'security concerns', says Tory defence minister
Prime Minister prompted anger from residents after she refused to meet with victims of the blaze during a 'private' visit to scene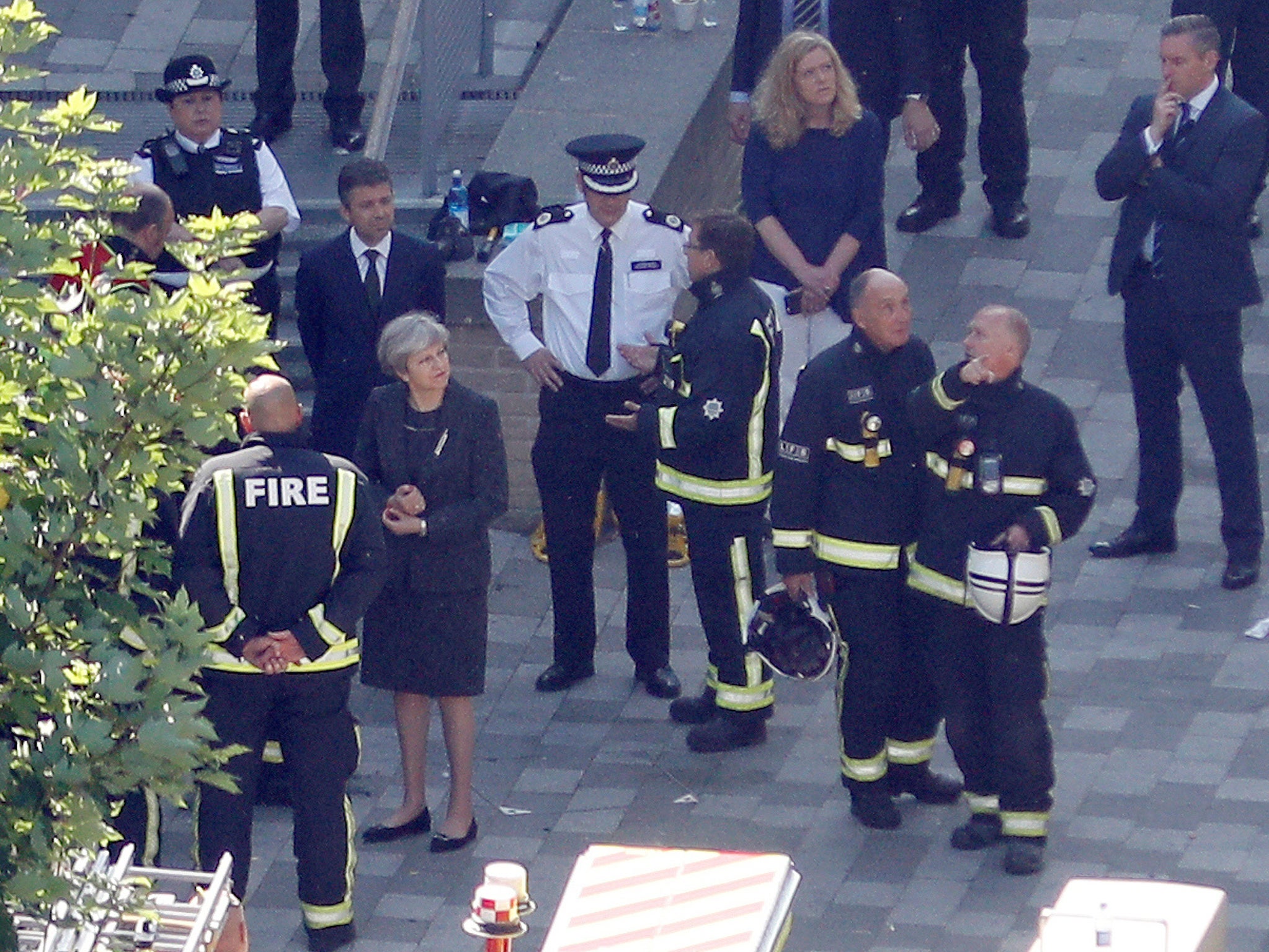 Theresa May didn't meet with Grenfell Tower fire victims during a visit to the scene due to concerns over security, a Tory minister has said.
Defence minister Tobias Ellwood told Question Time "security concerns" stopped the Prime Minister from meeting with survivors of the blaze, which killed at least 17 and injured scores more.
Ms May paid a private visit to the scene of the fire in north Kensington on Thursday afternoon, during which she spoke with emergency service crews but refused to meet any survivors of the tragedy and blocked media access.
The decision prompted fury among local residents, one of whom reportedly told Jeremy Corbyn, who also visited the scene, Ms May was "s***", adding: "Theresa May was here but she didn't speak to any of us."
The Labour leader spoke with volunteers and members of the local community during a visit to St Clements Church, which is being used as a refuge centre. He promised "the truth has got to come out and it will" during the visit.
Dozens of people remain missing after the 24-storey block went up in flames on Wednesday, with the death toll expected to increase as the recovery operation proceeds.
London Mayor Sadiq Khan visited the scene shortly afterwards. He was confronted by local residents demanding answers and urging that the community cannot wait a year for an independent inquiry.
Join our commenting forum
Join thought-provoking conversations, follow other Independent readers and see their replies