The Independent's journalism is supported by our readers. When you purchase through links on our site, we may earn commission.
Trump's first 100 days: At least 12 White House officials lost their jobs due to ethics violations or Russia ties
Trump's administration has seen a rockier start than many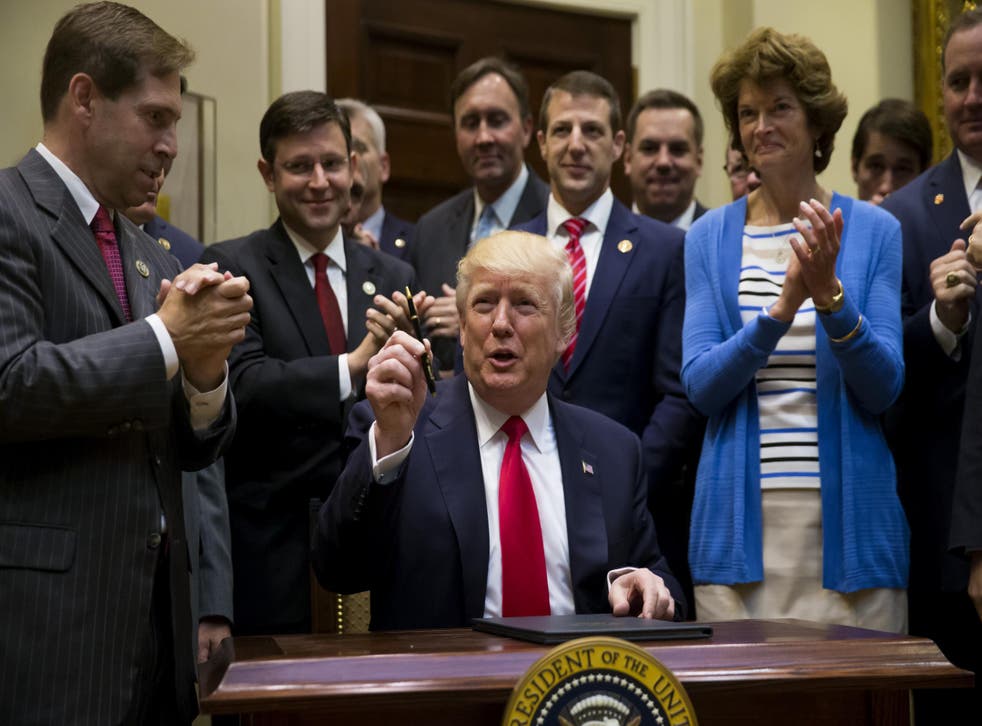 The first 100 days of Donald Trump's presidency have seen a striking number of professional casualties.
Mr Trump's administration has seen more employees lose their jobs or not make it past a background check than perhaps any other administration in modern times. While many presidencies experience some slight disturbances as their administrations begin to take flight, Mr Trump's turnover rate has been more akin to the kind of turbulence that requires flight attendants to fasten their seat belts.
While past presidents like Barack Obama, Bill Clinton, and George HW Bush certainly encountered memorable scandals with their chosen employees that ultimately stained the memory of their first 100 days ever so slightly, the fallout from Mr Trump's choice of team has frequently verged on the edge of scandal.
Here's a list of people who may have literally heard Mr Trump's signature Apprentice catch phrase, "you're fired", in the first 100 days of his presidency, compiled by the Washington Post.
Michael Flynn: the former national security adviser was forced to step down from his post advising the White House before he had served two weeks, after it was discovered that he had misled Vice President Mike Pence about conversations he had had with Russian officials during the campaign transition period. That turned out to be just the tip of the iceberg as far as Mr Flynn's connections to Russia were concerned, as it was later discovered that he had accepted $45,000 for giving a speech to Russian state-funded television network RT.
Andy Puzder: the CEO of the company that owns Carl's Jr was Mr Trump's Labor secretary pick. However, he faced a string of setbacks in his confirmation process, including the fact that he had hired an undocumented housekeeper and that he supported more liberal immigration policies than the Republican Congress he was hoping to get votes from were likely to support. He was also accused by his ex-wife of abusing and threatening her on an episode of the Oprah Winfrey show.
Vincent Viola: Mr Trump's first choice for Army secretary, the billionaire high frequency trader ran into problems when it was noted that regulators had investigated his company's trading practices when it attempted to go public in 2014. Mr Viola has also been accused of punching a concession worker at an auction.
Todd Ricketts: the son of a major GOP donor, he was a pick to be deputy commerce secretary. Mr Rickets, the son of TD Ameritrade founder Joe Ricketts, lost out on the government job because he couldn't divest his family's financial holdings.
Philip Bilden: a nominee for Navy secretary, but the venture capitalist determined that he couldn't honour an ethics agreement he'd need to sign.
Katie Walsh: left her post as deputy chief of staff a week after the failed Affordable Care Act repeal effort. After her abrupt departure, Walsh ended up in the private sector.
Donald Trump's first 100 days: in cartoons

Show all 33
Boris Epshteyn: a college friend of Eric Trump, he was pushed from his position as a special assistant to the president after gaining a reputation for hotheadedness with the media. He also gained a reputation for saying insensitive and potentially racist things in the green room when making television appearances.
Gerrit Lansing: worked as the White House chief digital adviser, but refused to give up financial ties to a company he co-founded. The news that he hadn't left the company had been denied by by then-Republican National Committee strategist – now the White House press secretary – but it turned out that he'd received nearly $1 million from the company. He carried those ties into the White House but was forced to leave after those ties were discovered.
Anthony Scaramucci: never made it into his post as head of the Office of Public Liaison and Intergovernmental Affairs, because he ran into issues selling his firm to a politically connected Chinese conglomerate, the HNA Group.
The controversial orders Donald Trump has already issued

Show all 9
Jason Miller: announced on Christmas Eve that he wanted to stay with his family instead of become the White House communications director. The abrupt departure raised some eyebrows and Mr Miller later joined communications firm Teneo Strategy.
Monica Crowley: lost out on a senior position on Mr Trump's National Security Council after it was discovered that she had plagiarised. She later registered as a foreign agent for a Ukrainian oligarch.
Craig Deare: picked for a senior post with the National Security Council, but dismissed when it came out that he had spoken badly about the president and Chief Strategist Steve Bannon.
Join our new commenting forum
Join thought-provoking conversations, follow other Independent readers and see their replies