The Independent's journalism is supported by our readers. When you purchase through links on our site, we may earn commission.
Tenants spend more than half their wages on rent, new figures reveal
The government and industry bodies in construction and personal finance must do more to end the plight of 'generation rent'
Thursday 12 April 2018 18:00 Comments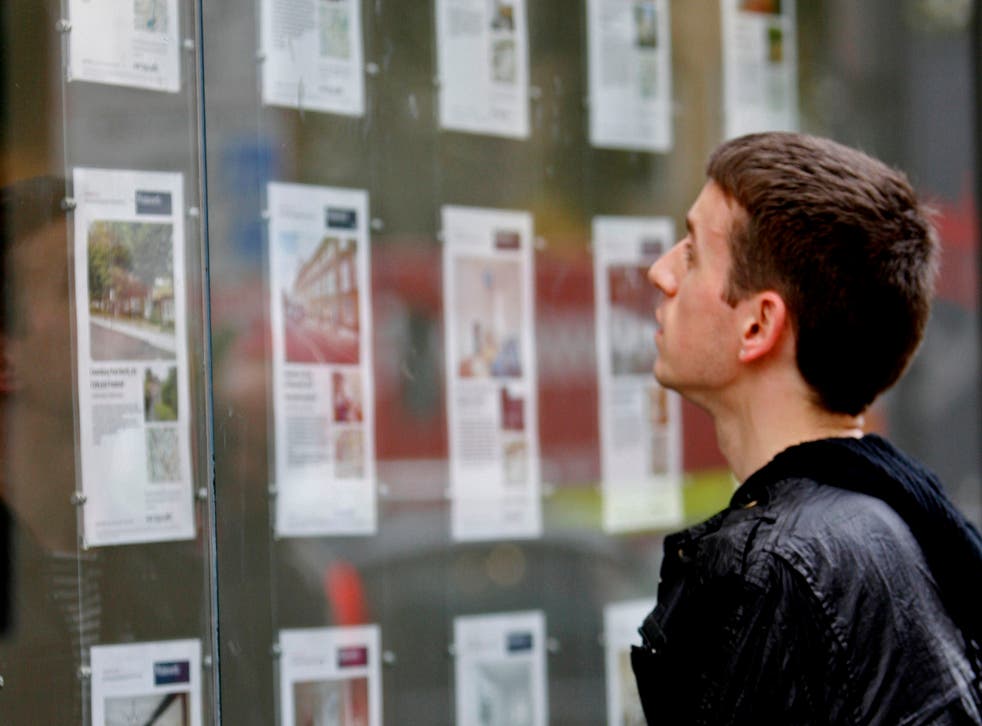 Rising house prices in the UK have been ever-present in the news over recent decades. It has given birth to a number of issues that now dominate the headlines on a weekly basis: the housing crisis, the plight of "generation rent" and the seemingly never-ending drive to build more houses across the country.
Let's attempt to contextualise the issue. Recent figures show that on average tenants in the UK spend more than half of their disposable income on renting a home. In London, the figure rises to a massive 89 per cent.
The reason that rent now consumes so much of people's income is two-fold. On the one hand, rents across the UK are rising – on average they have jumped by 9 per cent since April 2013. Meanwhile, earnings have not kept pace with this increase. According to the Office for National Statistics, the average salary in January 2018 stood at £26,728, up from £24,856 in March 2013. That represents a smaller rise of 7.5 per cent.
Furthermore, while rental prices have grown faster than salaries, there have been two other problems for prospective homebuyers. Firstly, house prices are rising. In January 2018 the price of the average home in England stood at £242,000, which is 4.6 per cent higher than a year earlier. Secondly, interest rates have dwindled at record lows over the past 18 months, making it harder for people to save the money they need to get on or move up the property ladder.
Boosting house supply
Fundamental to this trend in the UK property market has been the issue of supply. Simply put, there are not enough houses or flats to satisfy demand – in turn, this is pushing prices and rents higher.
It goes without saying, therefore, that it is essential for government and industry to come together to increase the country's housing supply. It is something that Theresa May et al have consistently stated is a priority for the Conservative Party, and my previous post for The Independent examined whether recent planning reforms would be enough to make a significant impact in this area.
But it is not an issue for Westminster alone; industry bodies in the construction and property finance space must also do more. For example, more must be done to support smaller house-building firms; in fact, a recent survey revealed that 57 per cent of SME developers said access to finance was their biggest obstacle.
Ultimately, all parts of the real estate sector – from legislative bodies through to construction contractors – must be empowered and encouraged to plan, build, redevelop or extend residential properties. Only then will more houses and flats come onto the market, in turn alleviating high demand among renters and buyers alike.
What is at stake?
The risk of failing to build more homes is that demand will remain extremely competitive, keeping prices high and thus meaning landlords will set higher rents as they look to ensure a healthy yield. The broader impact on society is that the face of home ownership in the UK will change, more than it already has.
Over recent years the prospect of getting onto the property ladder has become an increasingly difficult ambition to fulfil. Young people, professionals, families and the elderly will remain in private rented accommodation – and given the aforementioned issue of rents now consuming so much of people's incomes, quality of life could suffer.
The seeds of the problem are already beginning to show green shoots. Take families: in 1992, just one in 20 families headed by a 35- to 44-year-old rented – today it is one in five. More generally, in 2005, 70.7 per cent of homes in England were occupied by the owner, but by 2015 the figure had fallen to 63.6 per cent.
The statistics suggest that the UK's housing market, and namely the profile of homeowners, is moving in the wrong direction. As a nation that has long seen bricks and mortar investments as extremely attractive, it is clear that more needs to be done to ensure this does not become an unachievable dream for large portions of society.
What can be done?
There have been positive steps forward to combat the trend. Cutting stamp duty for first-time buyers was one; embracing more imaginative solutions such as changing planning laws to help redevelop property and create more space through upward extensions is another. Other initiatives, including Help to Buy schemes, have also provided a welcome boost to those striving to get onto the property ladder.
Importantly, the appetite to buy property in the UK remains strong. And not just among homebuyers – investors both at home and abroad still recognise the opportunities that exist within the country's well-renowned real estate sector, which has become a vital contributor to our economy.
Yet for a long-term solution to be found so that homeownership does not become unachievable to many, there must be a balance of many difficult factors. Changes in the rental market are one such example, including more stable and controlled long-term leases. Increasing housing supply is also essential, as is introducing more legislative reform to help those buying their first property.
Underlying all of this, salaries and the wider economy must also continue to grow at a healthy pace – without this, the divergence between rents or house prices and people's income will widen, thereby intensifying the challenges currently facing the property market as a whole.
Paresh Raja is the CEO of Market Financial Solutions
Register for free to continue reading
Registration is a free and easy way to support our truly independent journalism
By registering, you will also enjoy limited access to Premium articles, exclusive newsletters, commenting, and virtual events with our leading journalists
Already have an account? sign in
Join our new commenting forum
Join thought-provoking conversations, follow other Independent readers and see their replies