5 times mental health services were failed by the Conservative Government
"Those suffering from mental illness need to see these pledges fulfilled'
Ashley Cowburn
Monday 15 February 2016 18:41 Comments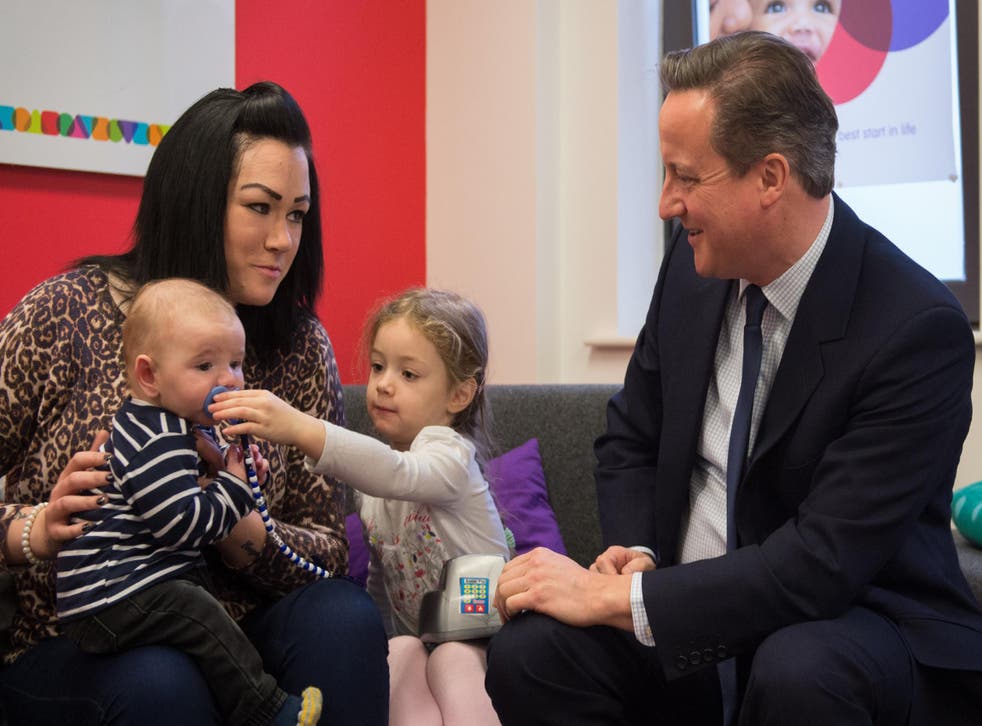 David Cameron has announced a billion pounds extra investment will be ploughed into mental health services across the country, claiming more than a million additional people with will receive treatment each year in England by 2021.
However, the Government's announcement is being approached by some with a degree of apprehension.
The Royal College of Psychiatric president Prof Simon Wessely has warned it will take "sustained work" to end the "decades of inequality".
Professor Sheila Hollins, of the British Medical Association, pointed out such promises had been made previously.
Prof Hollins added: "Those suffering from mental illness need to see these pledges fulfilled."
Here we take a look back at some of the criticisms of the government's approach to mental health provisions over the past five years:
1. Budgets for mental health trusts in England fell by 'more than 8 per cent' in real terms
Research by the BBC and the online journal Community Care found, in March 2015, that the reduction was worth almost £600 million. Using freedom of information laws they compared the budgets of mental health trusts in England in 2010-11 with the year 2014-15. Taking changes to trust structures and contracts into account, the analysis suggested that trusts suffered a real terms cut of 8.25% - the equivalent of stripping £598m from their budgets.
Stephen Dalton, chief executive of the Mental Health Network, speaking at the time called the situation "a car crash."
2. Number of nurses working in mental health fell by 10% since 2010
It was revealed in January that the number of specialist mental health nurses had fallen by more than 10 per cent over the past five years. Speaking at the time the shadow mental health minister Luciana Berger said the "shocking figures" raised serious concerns about the future of mental health provision in the UK.
Figures from the NHS's health and social care information centre, obtained through a parliamentary question, showed that the number of qualified nurses working in psychiatry dropped by 10.8% from 41,320 in 2010 to 36,870 in 2015.
3. 'Inadequate' mental health services have 'made it harder for abused children to receive correct help'
According to the NSPCC spending cuts and higher threshold of therapy had made it harder for abused children to receive the correct help. A survey of 1,000 health and social care professionals by the children's charity across the UK revealed that 90 per cent believe that services to help children recover from trauma after suffering abuse are inadequate.
Children are therefore forced to deal with the "corrosive consequences" of abuse alone, the charity added. "It shames our nation that children who have suffered abuse languish for months and even years without support," said NSPCC chief executive Peter Wanless.
Responding at the time a Department of Health spokesperson said that the government had set up a Child Protection Taskforce and pledged further investment to improve mental health services.
4. Only 14 per cent of patients said they had received appropriate care in moment of crisis
A report by the Kings Trust in 2015 claimed that the mental health sector was under a huge amount of pressure. Driven by the need to reduce costs, the report added that only 14 per cent of patients said they had received appropriate care in a crisis and that bed occupancy rates "routinely exceeded recommended levels".
They added that their briefing highlighted the "widespread evidence of poor-quality care" in mental health services.
5. Merging of mental health services
The same report by the Kings Trust added that the drive in the need to reduce costs has resulted in trusts embarking on "large-scale transformation programmes aimed at shifting demand away from acute services towards recovery-based and self-management."
It adds: "This has seen a move away from evidence-based services in favour of care pathways and models of care for which the evidence is often limited. There has also been little formal evaluation of the impact of these changes."
One example cited in the briefing is the merger of specialist crisis resolution home treatment teams (CRHTs) and early access to psychosis services into generic community health teams. "Evidence suggests that these teams are often unable to provide the level of support required by patients, reducing quality of care and increasing pressure on inpatient beds," the authors add.
Register for free to continue reading
Registration is a free and easy way to support our truly independent journalism
By registering, you will also enjoy limited access to Premium articles, exclusive newsletters, commenting, and virtual events with our leading journalists
Already have an account? sign in
Join our new commenting forum
Join thought-provoking conversations, follow other Independent readers and see their replies