99-year-old British man thought to be the oldest person to ever beat cancer
99-year-old Victor Marston is thought to be the oldest cancer survivor in the world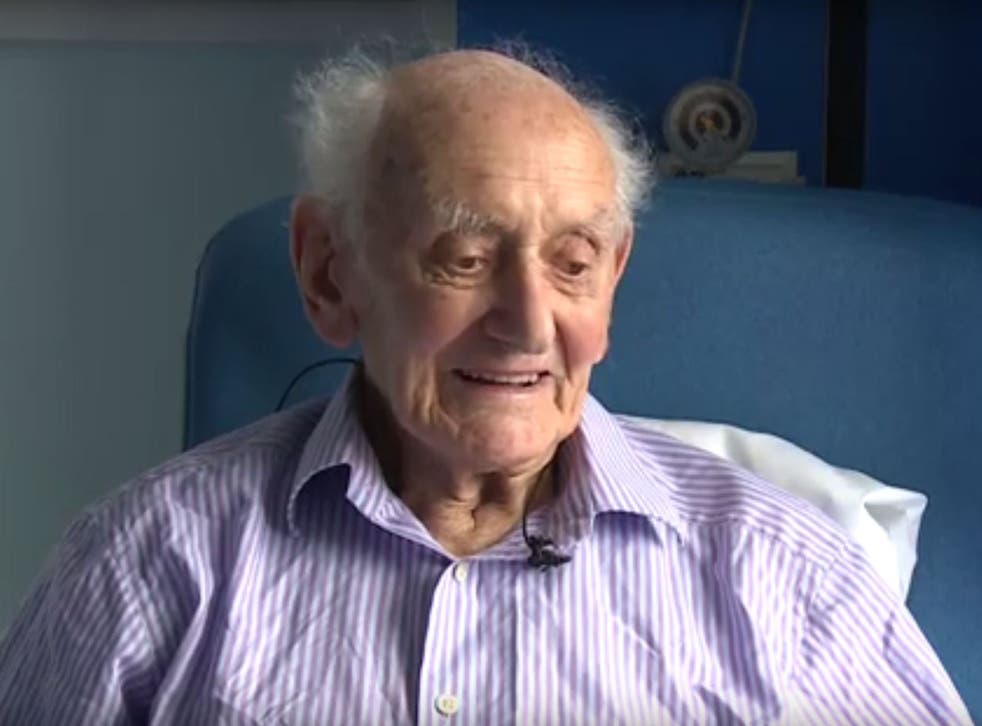 A 99-year-old man from England is thought to be the oldest person in the world to ever beat cancer.
Victor Marston, from Dorset, was rushed to hospital earlier this month with excruciating stomach pains.
After being admitted to casualty, Mr Marston underwent a CT scan to try and find the problem.
Dr Sanjaya Wijeyekoon said: "I was notified by our registrar team that a gentleman his late 90s had presented to casualty with features suggestive of a blockage in the bowel."
But when doctors investigated further, they discovered a cancerous tumour blocking his bowels.
Dr Wijeyekoon, consultant surgeon, confirmed the diagnosis to the nonagenarian, who then outlined his options.
The pensioner said: "They gave me three options, the first one was have a go at that blockage but there's some dangers involved with that, and the last one was you can just pass on.
"I didn't fancy that I thought I don't see why I can't go on a bit longer."
They decided to operate that same evening, just a few hours after he was admitted.
Victor Marston - world's oldest cancer survivor at 99 years old
The surgery was a resounding success, and after Mr Marston's clean bill of health medics think he may be the oldest cancer survivor in the world.
Dr Sanjaya Wijeyekoon called his recovery an "inspiration" after the operation on May 8.
He said: "[The] operation was very successful. Mr Marston has made a remarkable recovery thereafter.
"I think Mr Marston is unique because of his age and how rapidly he's managed to get through."
"Mr Marston's story is certainly providing inspiration currently for a lot of other patients, there are many individuals in their 70s and 80s who often believe their too old or perhaps too frail to undergo an operation."
With his new lease on life, Mr Marston praised the staff at the Royal Bournemouth Hospital.
He said: "Now I know that's gone, I think, well how much longer can I have a go at all this.
"I like my life."
He added he still keeps active with the help of his mobility scooter, and enjoys riding around the town.

Register for free to continue reading
Registration is a free and easy way to support our truly independent journalism
By registering, you will also enjoy limited access to Premium articles, exclusive newsletters, commenting, and virtual events with our leading journalists
Already have an account? sign in
Register for free to continue reading
Registration is a free and easy way to support our truly independent journalism
By registering, you will also enjoy limited access to Premium articles, exclusive newsletters, commenting, and virtual events with our leading journalists
Already have an account? sign in
Join our new commenting forum
Join thought-provoking conversations, follow other Independent readers and see their replies