How are academy schools spending our money? Auditors slam Whitehall bosses for failing to provide 'true' accounts
Teaching unions say the lack of accountability about the use of public money by academy trusts is 'scandalous'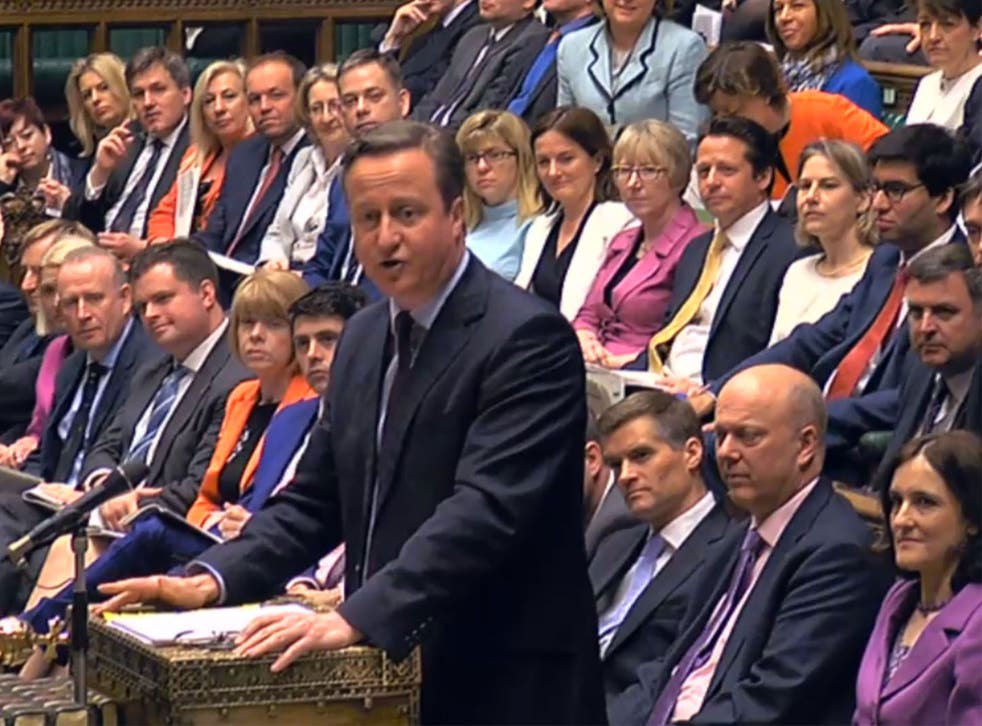 Uncertainty over how academy schools are spending taxpayers' money has prompted a Government watchdog to condemn the Department for Education for failing to provide a "true and fair" set of accounts.
The National Audit Office (NAO) warned the problem was likely to get worse if David Cameron's plans to force most schools to become academies go ahead.
Teachers' unions said it was "scandalous" that billions of pounds of public money were being spent without proper accountability.
While there is no suggestion that academies have misspent money, the NAO warned that the rapid expansion of the academies programme had made it increasingly difficult to monitor public spending.
The report noted "increased levels of error and uncertainty arising from the consolidation of academy trust results".
Amyas Morse, head of the NAO said: "Providing parliament with a clear view of academy trusts' spending is a vital part of the Department for Education's work, yet it is failing to do this.
"As a result, I have today provided an adverse opinion on the truth and fairness of its financial statements."
An "adverse" opinion is the most serious view an auditor can give, and the DfE has already received one warning this year.
The NAO's report said: "The department's policy of autonomy for academies brings with it significant risks if the financial capability of the department and academies are not strengthened.
"The [department's] financial statements do not present a true and fair view and meet the accountability requirements of Parliament. This will become even more significant in the context of the planned expansion of the academy sector."
The National Union of Teachers (NUT) said the rapid expansion of the academy and free schools programme had been "chaotic".
"In their haste to open as many new academies and free schools in as short a time as possible, the DfE has shown no regard for financial management of the system is so enthusiastically promotes," the NUT said.
"This is taxpayers' money, yet the DfE seems unable to account for the significant sums of it that are managed by academies and free schools. This should set alarm bells ringing in the context of the Government's plans, set out in its recent White Paper, to force all schools into academy status within multi academy trusts."
And hris Keates, general secretary of the National Association of Schoolmasters Union of Women Teachers (NASUWT) said: "It is scandalous that billions of pounds of public money are being spent by organisations that are not being held properly to account.
"Until this matter is addressed, it is difficult to see how the DfE could seriously justify expanding a system that lacks scrutiny. This is what happens when government becomes blinded by ideology."
The Government's White Paper, published last month, said all local authority-controlled schools should begin converting to academies by the end of 2020. However strong opposition from Conservative party members has led to reports that the legislation will not be brought forward anytime soon.
The DfE was previously criticised for failing to meet deadlines for signing off its 2014-2015 accounts, which were published nine months after every other department in Whitehall. Auditors said the accounts were late due to difficulties in consolidating the vast number of academy trusts.
According to figures produced by the Labour Party, it costs almost £45,000 to convert a school into an academy.
The Shadow Education Secretary, Lucy Powell, said the NAO report was "damning and very serious".
"This highlights both the opaque financial arrangements within some academy chains as well as the almost impossible job the Department for Education has set itself in trying to directly run thousands of schools from Whitehall," she said.
"Forcing all schools to become academies will make this situation even worse. If this report was about a local authority, it would rightly be put in special measures and taken over."
A DfE spokesman said: "Academies are subject to a rigorous system of accountability and oversight, tougher and more transparent than maintained schools.
"This is reflected in the NAO's finding that there are no material inaccuracies in individual academies' statements.
"However, the consolidation of thousands of those accounts into the format required by Parliament is one of the largest and most complex procedures of its kind.
"All of these accounts are published individually by trusts ensuring they can be held to account by the department and the public."
Register for free to continue reading
Registration is a free and easy way to support our truly independent journalism
By registering, you will also enjoy limited access to Premium articles, exclusive newsletters, commenting, and virtual events with our leading journalists
Already have an account? sign in
Register for free to continue reading
Registration is a free and easy way to support our truly independent journalism
By registering, you will also enjoy limited access to Premium articles, exclusive newsletters, commenting, and virtual events with our leading journalists
Already have an account? sign in
Join our new commenting forum
Join thought-provoking conversations, follow other Independent readers and see their replies