All aboard the Circular line: The latest alternative Tube map from Maxwell Roberts
Linda Sharkey
Tuesday 29 January 2013 20:53 Comments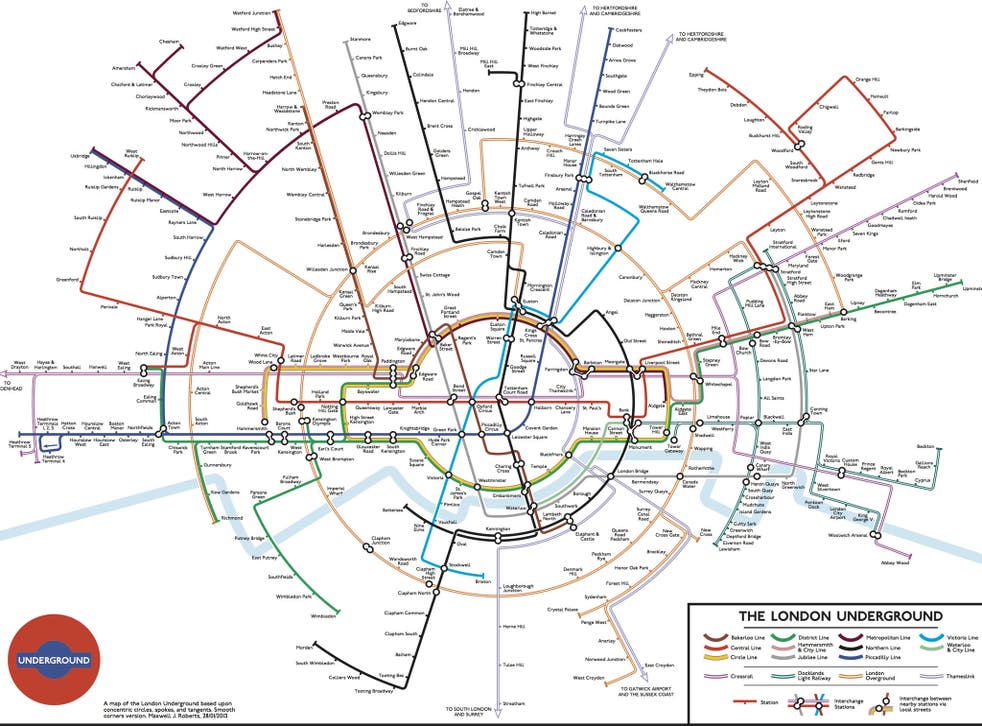 The London Underground map is the definitive guide for Londoners and visitors moving around the capital. However, as more lines and stations are added it is getting a little cluttered.
The new route of the Overground connecting from Surrey Quays to Clapham Junction, the extension of the Northern line and the reintroduction of the Thameslink recently led to efforts by Francisco Dans and Jonathan Fisher to rework the classic Tube map.
But this week, alternative Tube map veteran Maxwell Roberts (in 2007 he designed a map based on the above-ground distances between stations) unveiled his latest map (above), proposing a network of straight lines and concentric circles.
Click the image above for an enlarged version
The current London map divides London by zones and leaves suburbs aside, but with this one London feels whole, including the Thameslink line and the forthcoming Crossrail, neither of which are featured on the current standard map.
However, Mr Roberts thinks that this model is not ready yet to send to TFL for comments, as he told Annie Mole's blog: 'No great advances in usability here, but it was fun to make it.'
Register for free to continue reading
Registration is a free and easy way to support our truly independent journalism
By registering, you will also enjoy limited access to Premium articles, exclusive newsletters, commenting, and virtual events with our leading journalists
Already have an account? sign in
Join our new commenting forum
Join thought-provoking conversations, follow other Independent readers and see their replies