Plans for voter ID under fire as Electoral Commission launches campaign
Ministers are introducing mandatory photo ID in Britain, despite concerns the move could disenfranchise voters.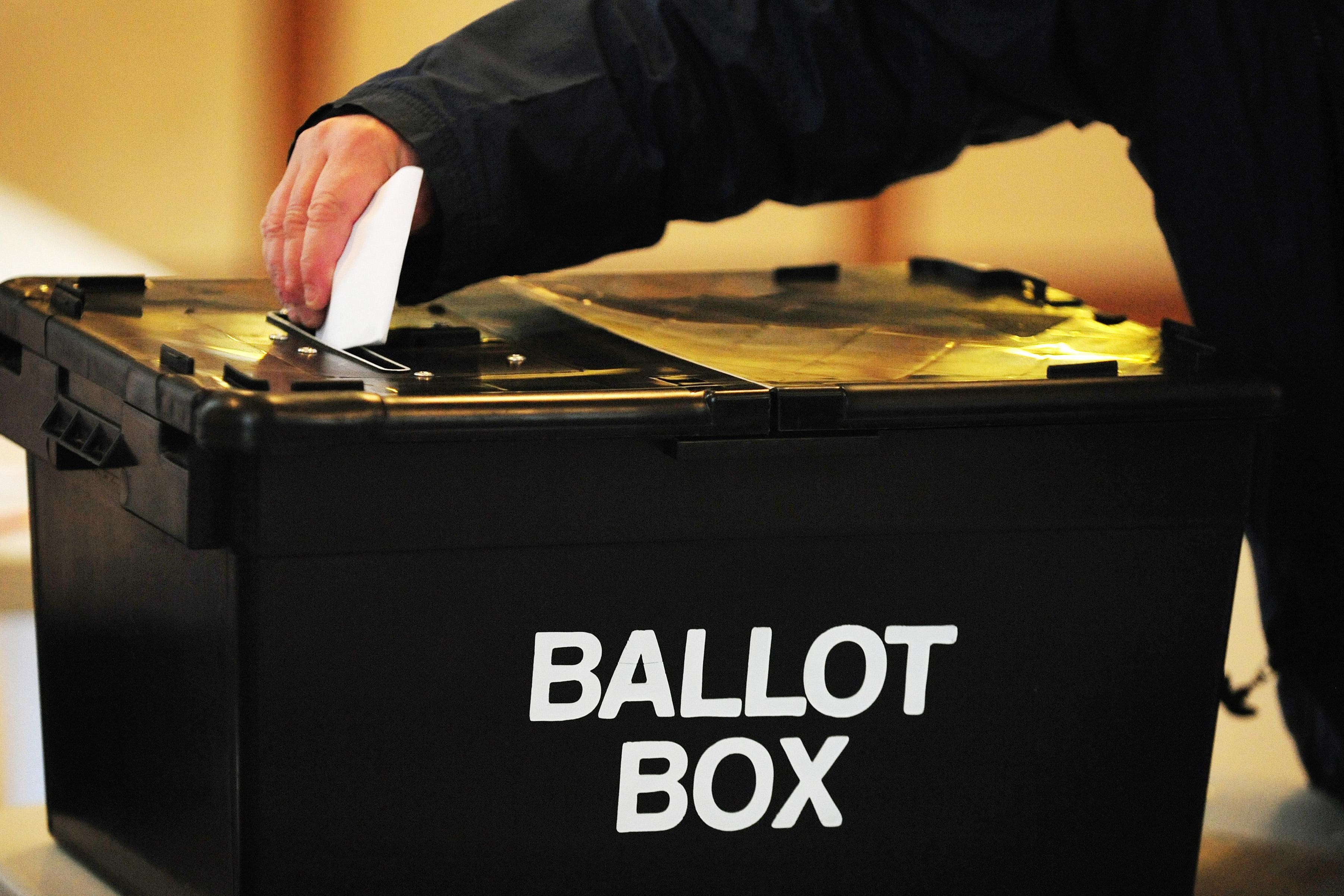 Plans to force voters to show identification at polling stations have come under renewed criticism after it emerged a public awareness campaign could cost more than £5.6 million.
The Electoral Commission has been given the public money for an advertising campaign focusing on the scheme's introduction at May's local elections, the PA news agency has learned.
Critics including Labour deputy leader Angela Rayner said it is an "outrage" millions was being spent during a cost-of-living crisis on the "unnecessary" move which she fears could lock millions out of voting.
Ministers are introducing mandatory photo ID in Britain, despite concerns the move could disenfranchise voters, while there is little evidence of electoral fraud at polling stations.
Anyone who does not have appropriate identification will be able to apply for a free document, but there are concerns more marginalised communities will face fresh challenges to vote.
On Monday the Electoral Commission, which oversees elections, launched its campaign urging voters to prepare for the changes, with adverts on TV, radio, billboards and online.
The televised advert says people must take ID to ballot boxes in the future, and those without can apply for a free certificate to vote.
But the Government's webpage to apply for this is currently inactive, with access not launching until "later this month".
The commission said the maximum budget of £5,650,000 that it has been given will be used for national advertising, resources for their civil society partners, and research costs to evaluate the impact of the campaign.
Ms Rayner said: "During a cost-of-living crisis when people are struggling to make ends meet, it's an outrage the Government is spending yet more public money on efforts to disenfranchise them.
"No amount of advertising will mask over that this Tory voter ID plan is completely unworkable, unnecessary and set to lock millions out of voting. The Tories have got their priorities all wrong."
Liberal Democrat Treasury spokeswoman Sarah Olney added: "No amount of money will make this undemocratic policy work.
"The change to how we vote should be scrapped to save taxpayer money, but most importantly of all, protect people's right to vote.
"Every Brit denied their vote for not having ID on them is a scandal. There will be public outrage in May when people are denied their vote for this pointless change."
The Electoral Commission said it had a duty to make people aware of the changes, which are being imposed by the Government.
"It's important that the public are made aware of the introduction of voter ID, and it is the commission's responsibility to raise that awareness," a spokeswoman said.
"Value for money is always taken into account in our work, and this campaign is designed to ensure that the change is communicated effectively and extensively across England in the run up to the May elections."
Defending its decision to push ahead with voter ID, a Government spokesman said: "We cannot be complacent when it comes to ensuring our democracy remains secure.
"Everyone eligible to vote will have the opportunity to do so and 98% of electors already have an accepted form of identification.
"Photo identification has been used in Northern Ireland elections since 2003 and we're working closely with the sector to support the rollout and funding the necessary equipment and staffing."
Parliament's Joint Committee on Human Rights has previously said disabled people and the elderly may be discriminated against by the move, with more than two million people believed not to have the required ID.
The local elections in England will be the first time ID has been required in Britain, with the requirement already in place in Northern Ireland.
From October, the requirement will be extended to UK general elections as well.