Ask The Leaders event live: Watch young voters take on Cameron, Miliband and Clegg
Ask The Leaders event allows young voters to meet and question the major leaders
Kiran Moodley
Monday 02 February 2015 13:25 Comments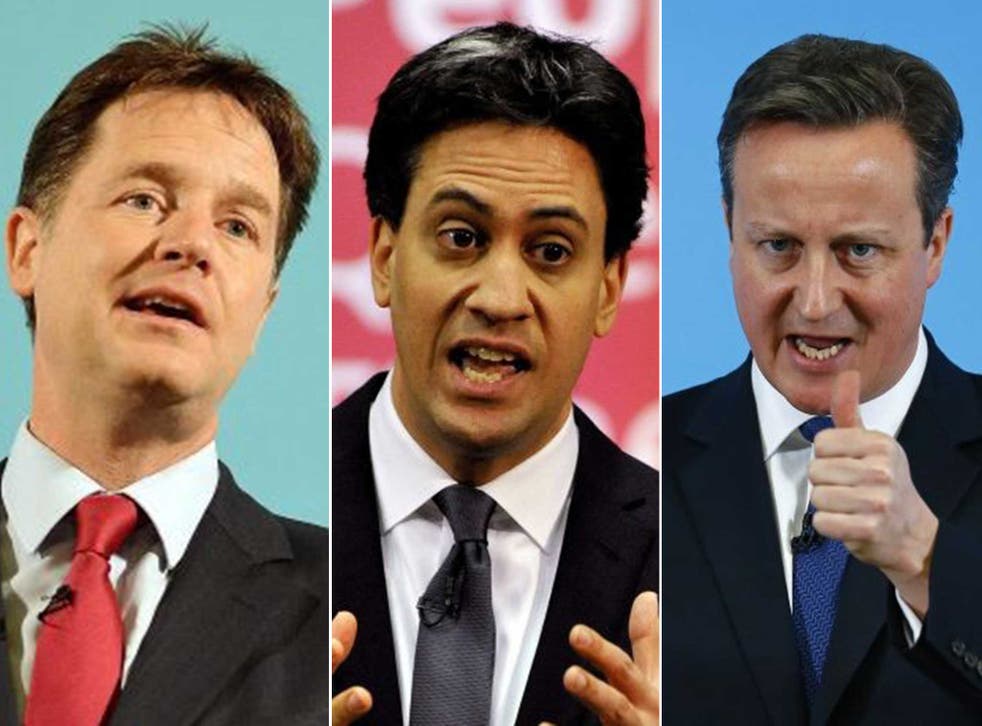 The leaders of the main political parties are taking part in a live Q&A session with young voters in the run-up to the general election.
The Stand Up Be Counted: Ask The Leaders event, broadcast by Sky News and hosted by Facebook, is being shown live in London and helping young people address their concerns to the major political leaders.
Natalie Bennett, the leader of the Green Party, spoke first and called for a "peaceful political revolution". Ed Miliband was up next and hit back at Boots chairman Stefano Pessina, saying voters should not be "told how to vote by someone who avoids paying his taxes". Nick Clegg, the Deputy Prime Minister, was asked about his party's record while in government with the Conservatives.
Watch the event live now, with Prime Minister David Cameron up next.
Ukip leader Nigel Farage is not taking part in Monday's event.
Register for free to continue reading
Registration is a free and easy way to support our truly independent journalism
By registering, you will also enjoy limited access to Premium articles, exclusive newsletters, commenting, and virtual events with our leading journalists
Already have an account? sign in
Join our new commenting forum
Join thought-provoking conversations, follow other Independent readers and see their replies