Care leavers hail 'inspirational' Barry Keoghan as he aims for Oscar glory
The actor, who stars in The Banshees Of Inisherin, has told of his experience in foster care as a child and the effect it had on him.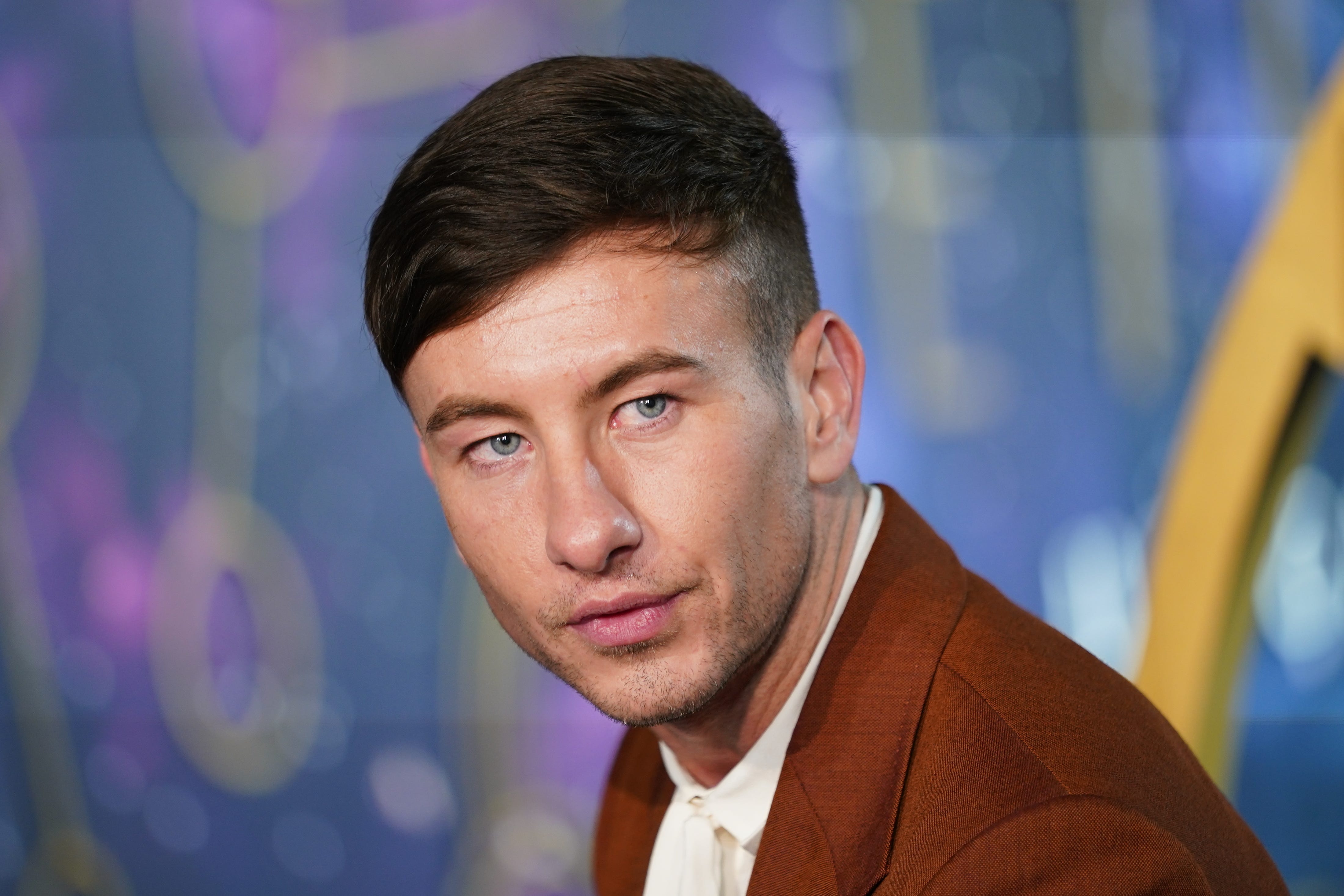 Oscar nominee and Bafta winner Barry Keoghan has been hailed as inspirational by young people who have been through the care system.
The star of The Banshees of Inisherin, who has spoken about his experience in foster care as a child, has been praised for helping to break a stigma by sharing his story and rising to the top of his profession.
Care leavers can face multiple barriers in life, including disrupted education and prejudice, said Katharine Sacks-Jones from the Become charity.
She said these can often lead to mental health issues, homelessness after leaving care and people not being in education, employment or training.
Four young people who have all gone on to higher education have told the PA news agency of their experiences.
Keoghan's success is "huge" for care leavers to see, said Kim Emenike, who went into care aged 10.
The 25-year-old Londoner said it is "imperative" for people to share their stories to combat the "negative perception" of those in care.
She said: "When it's someone that's care-experienced that's nominated for it (an Oscar), that is very huge in our community because it just shows, 'Look, you can kill it in whatever industry you're in. If it's the creative arts, if it's dance, if it's academics, whatever – you can get to the top of your career'."
Now working as a civil servant, running her own bakery and an advocate for young people, Ms Emenike has found herself facing adversity head-on.
She studied for her A-levels while living in a hostel and was homeless during summers at university without a family to support her.
She said: "It's really hard to see the light at the end of the tunnel. But when you hear stories like that it is a light and it motivates you because you're like, 'OK, if he can do it, I can do it. I can be the best version of me'. And it definitely pushes you and drives you."
Jessie Stringer-Fewtrill said it has only been in recent years that she has felt comfortable to be open about her background in care, but she now channels that experience into her work.
The 30-year-old from Manchester also went into care aged 10 and is now a self-employed seamstress, as well as a school art technician. She also runs art projects with disadvantaged young people.
She said: "I think that it is really inspiring and encouraging to hear that somebody of care experience has been nominated for an Oscar.
"I mean, we start life with the odds stacked against us so it's really re-affirming to hear these success stories.
"I feel like it can help channel our pain and turn it into power and help us to motivate us to follow our dreams."
The graduate in fashion design with marketing said a story like Keoghan's is encouraging and that it is "good to have these conversations to create the awareness and reduce any stigmas that people growing up in care might face".
Trainee barrister Joseph Brennan hailed Keoghan's "resilience" and noted how he has achieved success despite facing instability in moving between foster homes.
The actor – who was later raised by his grandmother after his mother's death – has recalled the difficulties of such moves in his younger years but said it has made him stronger and more "solid" in life.
Mr Brennan, 29 and from County Armagh but living in Dublin, said he benefited from a long-term stable foster care placement.
He said: "It really shows the individual resilience that Barry was able to show by pursuing a career such as acting where nothing is guaranteed. He is definitely an inspiration to all young people, especially for a former child in care.
"I would highly doubt that the average person in care with the same level of disruption would have the same resilience and confidence as Barry has demonstrated. His experience in care, having been moved to various placements, for me represents a failure of the care system which is sadly far too prevalent."
Kevin McKenna, 23, from Newry but living in London, said people who have been in care should not have to wear that as their identity when they are "so much more".
The final year student, studying politics and international relations at the University of Greenwich, has met politicians, visited Downing Street and worked at a summer camp in the US with children in care.
He said: "Being in foster care becomes your identity, when young people in care are so much more, as shown in my 11 years of volunteering in the youth sector."
On successes for people who have been in care, he added: "It is good to hear the positive end of things and hear the positive stories of where people have got to and I think it's even more important to hear the likes of me and Joseph's stories, where you're integrated into a family and you have those kind of meaningful connections and you're not moving about all the time."
Ms Sacks-Jones said: "The care-experienced community is incredibly inspiring and we know can achieve amazing things in life, especially with the right support. That's why we want to see all children in care receive the love, stability and security that we all need to thrive. Huge congratulations to Barry Keoghan for his Bafta win and we wish him every success at the Oscars."