Bert and Ernie 'gay wedding cake' case could set precedent forcing Muslims to print Prophet Mohamed cartoons, claims human rights lawyer
Aidan O'Neill QC said legal action against a Christian-run bakery could have far-reaching implications for 'negative freedom of expression'
Antonia Molloy
Wednesday 18 March 2015 11:17 Comments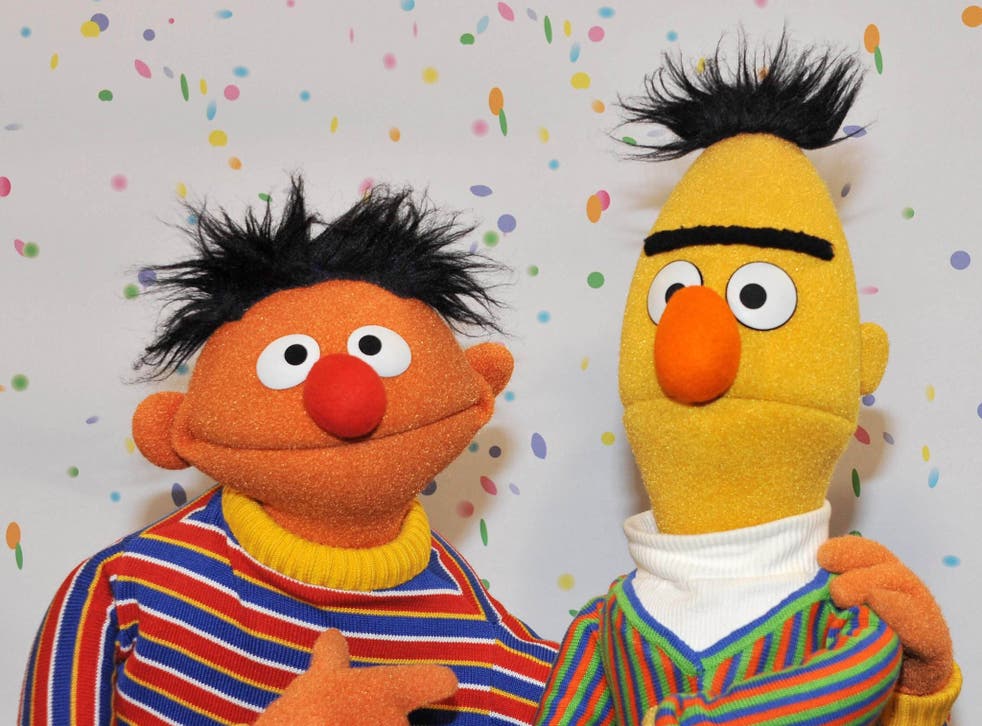 A human rights lawyer has claimed that a potential ruling that would force a Christian bakery to bake a same-sex marriage cake could set a sweeping precedent - that could see a Muslim printer ordered to print images of the Prophet Mohamed or an atheist web designer forced to create a website about God.
Aidan O'Neill QC said legal action against Ashers Baking Co, a Christian-run bakery in Newtownabbey, Northern Ireland, could have far-reaching implications for "negative freedom of expression", The Telegraph reported.
Last year the bakery refused a gay rights activist's request to produce a cake featuring a picture of the Sesame Street characters Bert and Ernie alongside the slogan: "Support Gay Marriage."
General manager Daniel McArthur insisted that baking the cake would amount to endorsing the campaign for the introduction of gay marriage in the province, and go against his religious convictions. Unlike the British mainland, gay marriage is not legal in Northern Ireland.
However, the Equality Commission for Northern Ireland wrote to the firm insisting that they were in breach of the law. It claimed that refusing to print the cake amounted to discrimination on grounds of sexual orientation against the man who placed the order.
A letter signed by the legal office ordered the firm to remedy "illegal discrimination" within seven days or be taken to court by the commission.
In pictures: UK's first gay weddings

Show all 16
The Christian institute, which is supporting the bakery, said it was not discriminatory for Mr McArthur to refuse to endorse a political campaign.
And Mr O'Neill, who is supported by the Christian Institute, said that he did not consider the Equality Commission's case to be "correctly based in law" because it suggested that "the law does not protect the fundamental right, within the commercial context of supplying services, to hold opinions nor guarantee any negative freedom of expression".
He added that if the case was upheld "there would be no defence to similar actions being taken against individuals or companies supplying services in any of the following scenarios which have been presented to me".
These included the Muslim printer and atheist web designer examples.
The case is due to come to court in Belfast later this month.
Register for free to continue reading
Registration is a free and easy way to support our truly independent journalism
By registering, you will also enjoy limited access to Premium articles, exclusive newsletters, commenting, and virtual events with our leading journalists
Already have an account? sign in
Join our new commenting forum
Join thought-provoking conversations, follow other Independent readers and see their replies