Big Ben to be switched off for four months as 'urgent' £40 million clock repairs take place
The repairs are more urgent than the projected £7 billion cost to the taxpayer of restoring the crumbling Houses of Parliament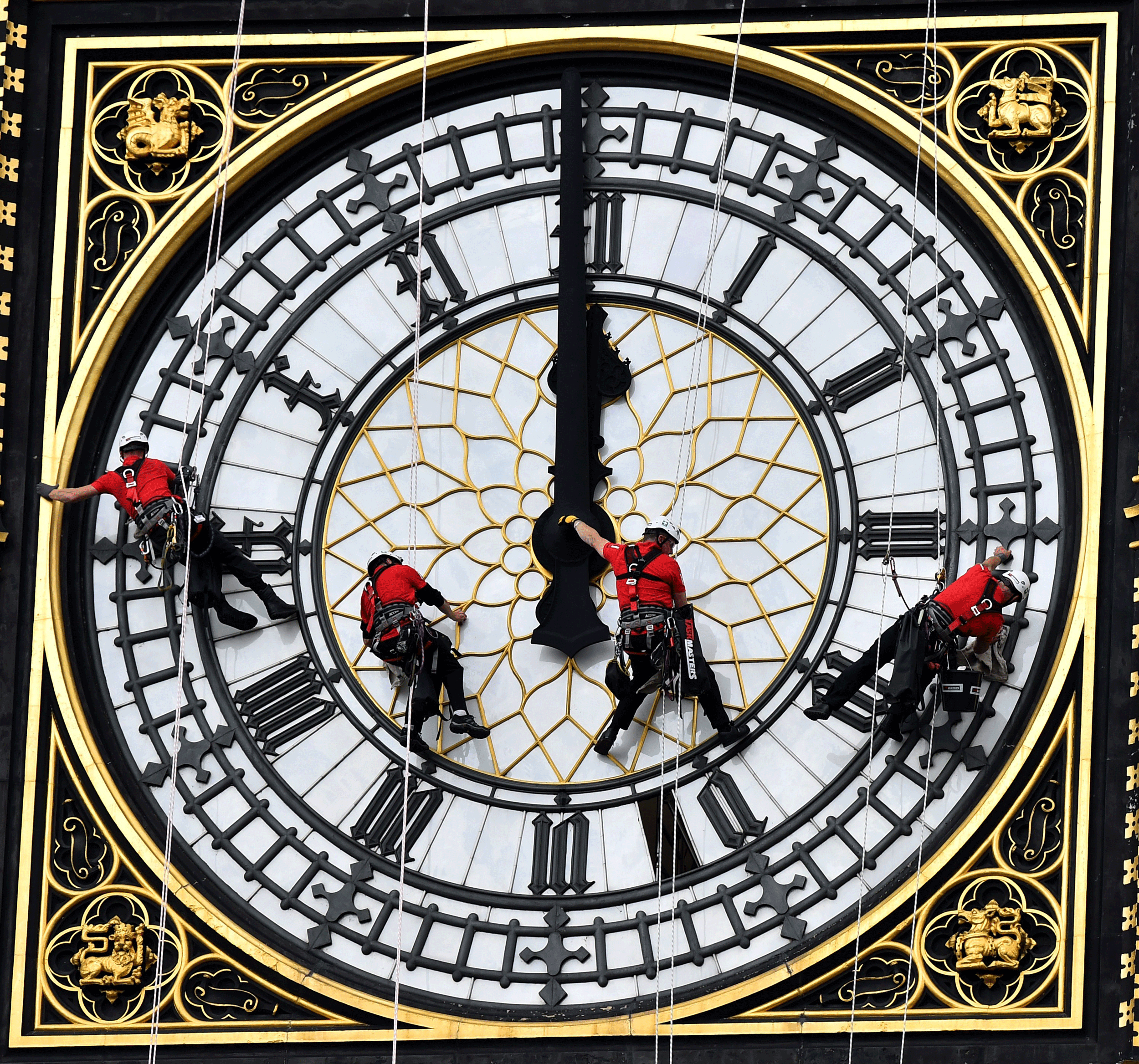 Big Ben is set to be switched off for four months - the longest period in its 156-year history - to allow urgent £40 million repairs to take place,
MPs have been urged to take immediate action to save the iconic clock tower above the Houses of Parliament, in a report presented to the Commons finance committee.
According to the report, in the event of a clock-hand failure, which could see the nine-foot hands on each of the four clock faces fall off, repairs could take an entire year.
The report's authors estimated at least a £29.9 million plan for fixing the clock, but suggested the cumulative cost to the taxpayer could rise to £40 million if the repairs are not dealt with in one go.
The public purse is already facing an estimated £7 billion bill to restore the crumbling Palace of Westminster, or Houses of Parliament, but the problems affecting Big Ben are deemed more urgent.
According to the Sunday Times and Mail on Sunday newspapers, the document said: "The clock currently has chronic problems with the bearing behind the hands and the pendulum. Either could become acute at any time, causing the clock to stop - or worse."
In the Elizabeth Tower, the name given in 2012 to the clock tower, there is also "severe metal erosion, cracks in the roof and other structural defects."
"There are major concerns that if this is not carried out within the enxt two to three years, the clock mechanism is at risk of failure with the huge risk of international reputation damage to Parliament," the report continued.
A quick-fix job of £4.9 million could prevent the clock from failing imminently, but the authors warn this could land the taxpayer with a larger bill of £40 million in the long-term if a structural overhaul is not carried out soon.
A visitor centre and lift going up inside the tower is also suggested in the report.
Prior to this, Big Ben was last thought to be shut down in 1976 for a period of 26 days over nine months as repairs were carried out.
Join our commenting forum
Join thought-provoking conversations, follow other Independent readers and see their replies