Police close London tunnel because jogger was running through it
He was jogging through the tunnel in the early hours of the morning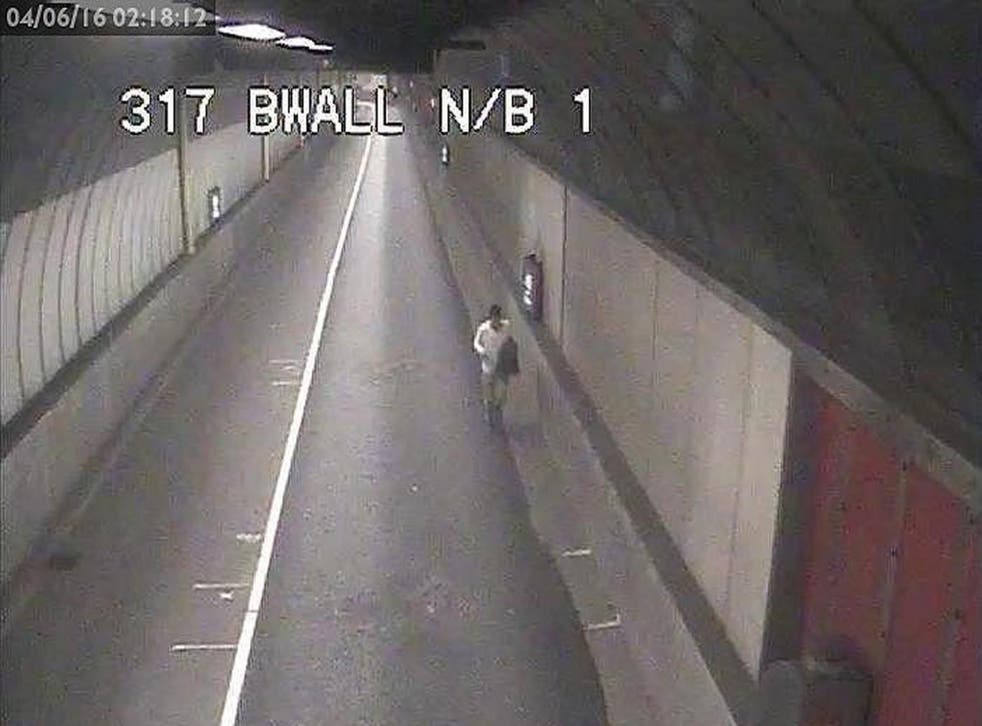 A large road tunnel in London was closed because a man was jogging through it.
Police were called at 2:46am on Sunday after the dark-haired man was spotted on CCTV cameras in the northbound lane of Blackwall Tunnel in East London.
The tunnel, which is managed by Transport for London, reopened 10 minutes later and no arrests were made.
CCTV footage shows a man in a light-coloured shirt and what looks like jeans, jogging through the left-hend side of the tunnel carrying a dark jacket.
It comes after the tunnel closed for 20 hours on 24 May after a mobile crane spilled fuel in it, which led to five-mile queues and severe delays.
The tunnel is a key link between the north and south sides of the river.
Pedestrians have been banned from using the tunnel since 1969. There are foot tunnels nearby designed for pedestrians and cyclists to make the crossing.
Join our new commenting forum
Join thought-provoking conversations, follow other Independent readers and see their replies