Sunak could be spared challenging vote after Johnson calls off supporters
The Privileges Committee report finding Boris Johnson lied to MPs may be nodded through the Commons on Monday.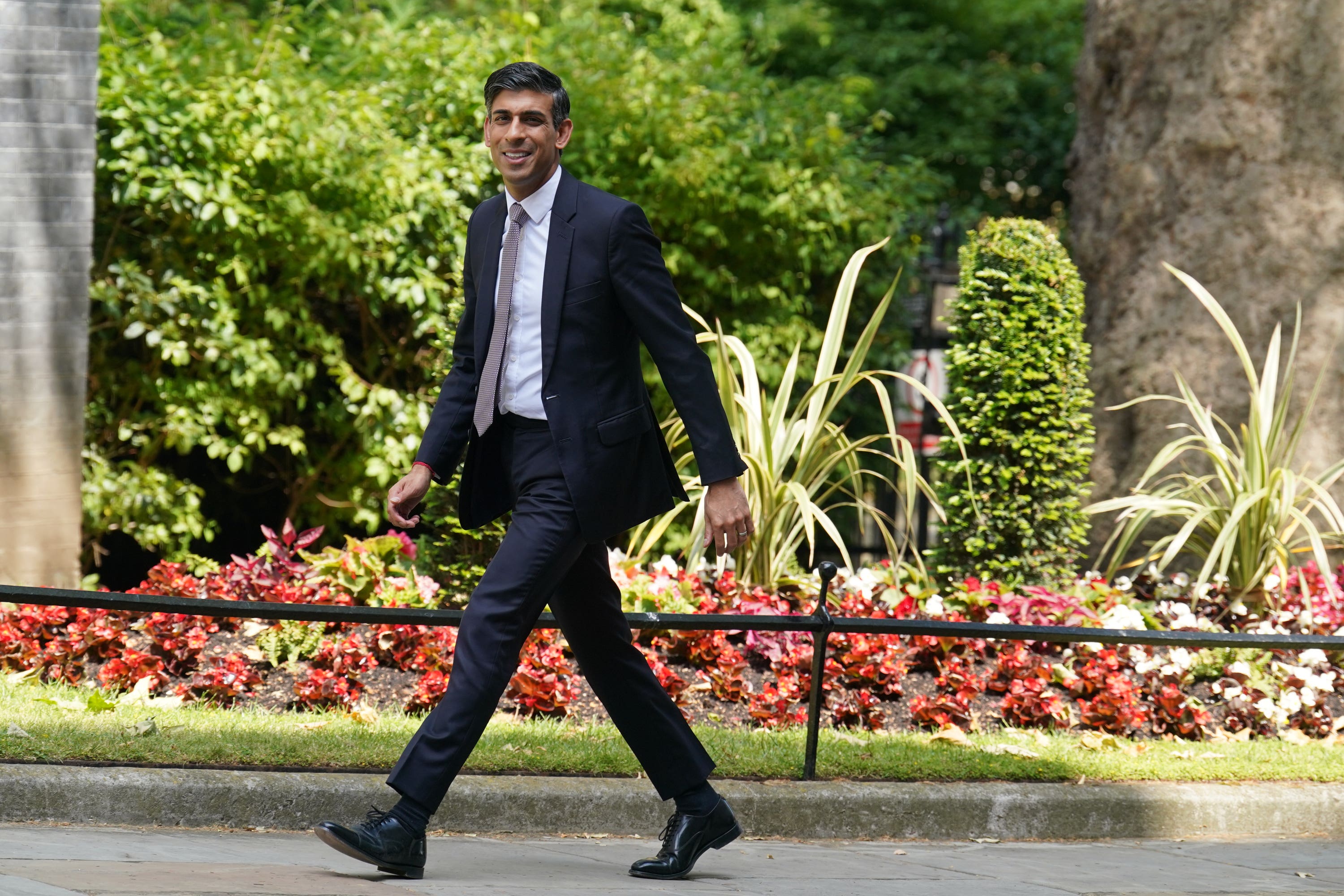 Rishi Sunak may be spared a vote that could enflame the row in the Tory party after Boris Johnson called his supporters off from opposing the investigation that found he lied to MPs over partygate.
The Prime Minister was agonising over his response to the damning Privileges Committee report which will be debated in the Commons on Monday as he seeks to unite his fractious Conservatives.
The report recommended that Mr Johnson should have faced a 90-day suspension had he not already resigned in advance of its judgment.
Though he cannot now serve that, the cross-party group of MPs also recommended that he should be banned from holding a pass to access Parliament for a series of offences.
Tory MPs will be given a free vote, but allies of Mr Johnson warned they could face battles with their local parties to remain as candidates at the next election if they back the motion.
However, Mr Johnson was privately urging his supporters not to oppose it, arguing the sanctions have no practical effect. He was aware that he would get his pass back if re-elected as an MP.
If the report is not opposed then it could just be nodded through the Commons, saving Mr Sunak from having to chose between further riling Mr Johnson by backing it, voting against the report and risking public anger, or avoiding the action altogether and facing allegations of being weak.
Labour and other opposition parties could try to force a vote in order to push Tory MPs into putting on record whether they support or oppose the report.
The sanctions proposed by the Tory-majority committee are expected to pass regardless, with only a relatively small group of Johnson loyalists who would oppose the report's findings.
Senior Conservative MP Damian Green told BBC Radio 4's Today programme that "deliberately abstaining is not really rising to the importance of the occasion".
The former de facto deputy prime minister said he intends to vote to approve the report with a "heavy heart".
Sir Jacob Rees-Mogg, the former Cabinet minister who is a staunch ally of Mr Johnson, told LBC he believes Mr Sunak "will abstain on the basis that it is a parliamentary matter".
He described the 90-day recommendation for Mr Johnson as "vindictive" and suggested the severity may have "helped his return, rather than hindered it".
Liz Truss, who spent 49 days in No 10 after succeeding Mr Johnson as Tory leader, told GB News that preventing him holding a parliamentary pass would be a "very harsh decision".
But she is not expected to vote on the report, with a source close to the MP pointing to her speaking at an event in Dublin on Monday morning.
Sir Jake Berry, a former Tory party chairman who is a close ally of Mr Johnson, conceded he was "almost certain that Parliament will vote in favour" of the report.
But he told ITV's Good Morning Britain he will "certainly be one of those in the no lobby opposing this report, because I think both the conclusions and, to some extent, the way the committee was made up in terms of this report are wrong."
Despite the Privilege Committee's report being published early on Thursday, Downing Street said Mr Sunak "hasn't fully had time to consider the report".
"The Prime Minister takes these processes very seriously, which is why he intends to take the time to study the report closely," a spokesman added.
The sanctions proposed by the Tory-majority committee are expected to pass, with only a relatively small group of Johnson loyalists set to oppose the report's findings.
Mr Sunak will be hosting a foreign leader in No 10 on Monday, which could give him an excuse not to take part.
On Friday the Daily Mail announced that its "erudite" new columnist who will be "required reading in Westminster" will be Mr Johnson.
The role will give Mr Johnson, who used to receive a £275,000 salary to write for the Telegraph, a powerful platform to take shots at the Prime Minister with whom he has been publicly clashing.
But Mr Johnson was accused of committing a "clear breach" of the rules by the Advisory Committee on Business Appointments (Acoba) by only seeking advice half an hour before the announcement.
Former ministers who have left the Government in the last two years must apply to the anti-corruption watchdog for advice before taking up a new appointment or role.
An Acoba spokeswoman told the PA news agency: "An application received 30 mins before an appointment is announced is a clear breach.
"We have written to Mr Johnson for an explanation and will publish correspondence in due course, in line with our policy of transparency."
Mr Johnson's exit from Parliament has also left Mr Sunak facing a tricky by-election in Uxbridge and South Ruislip on July 20, with Labour hopeful of gaining the west London seat.
Another by-election on the same date, triggered by Tory Nigel Adams who was denied a peerage in Mr Johnson's resignation honours list, will take place in Selby and Ainsty.
Former Cabinet minister Nadine Dorries, who had also announced she was going to resign, is staying on while she seeks to investigate how she was denied a seat in the Lords as part of the former prime minister's honours list.
She warned that any Tory MPs who endorsed the Privileges Committee's report were not "true Conservatives" and would be "held to account by members and the public".
"Deselections may follow. It's serious," she said.
The committee found Mr Johnson deliberately misled the House with his partygate denials before being complicit in a campaign of abuse and intimidation against the MPs investigating him.
Branding him the first former prime minister to have ever lied to the Commons, the Privileges Committee said the offences merited a 90-day suspension which would have paved the way for a by-election if he had not preemptively resigned in protest.
Mr Johnson was furious at what he called a "deranged conclusion", claiming the 14-month investigation had delivered "what is intended to be the final knife-thrust in a protracted political assassination".
The committee, made up of four Tories, two Labour MPs, and one from the SNP, found many aspects of Mr Johnson's defence were "not credible", allowing them to conclude he "intended to mislead" MPs.