UK trains soldiers for majority of regimes on its own human rights abuse watchlist
Sixteen nations on the Foreign Office watchlist for use of torture and sexual violence benefit from military and security support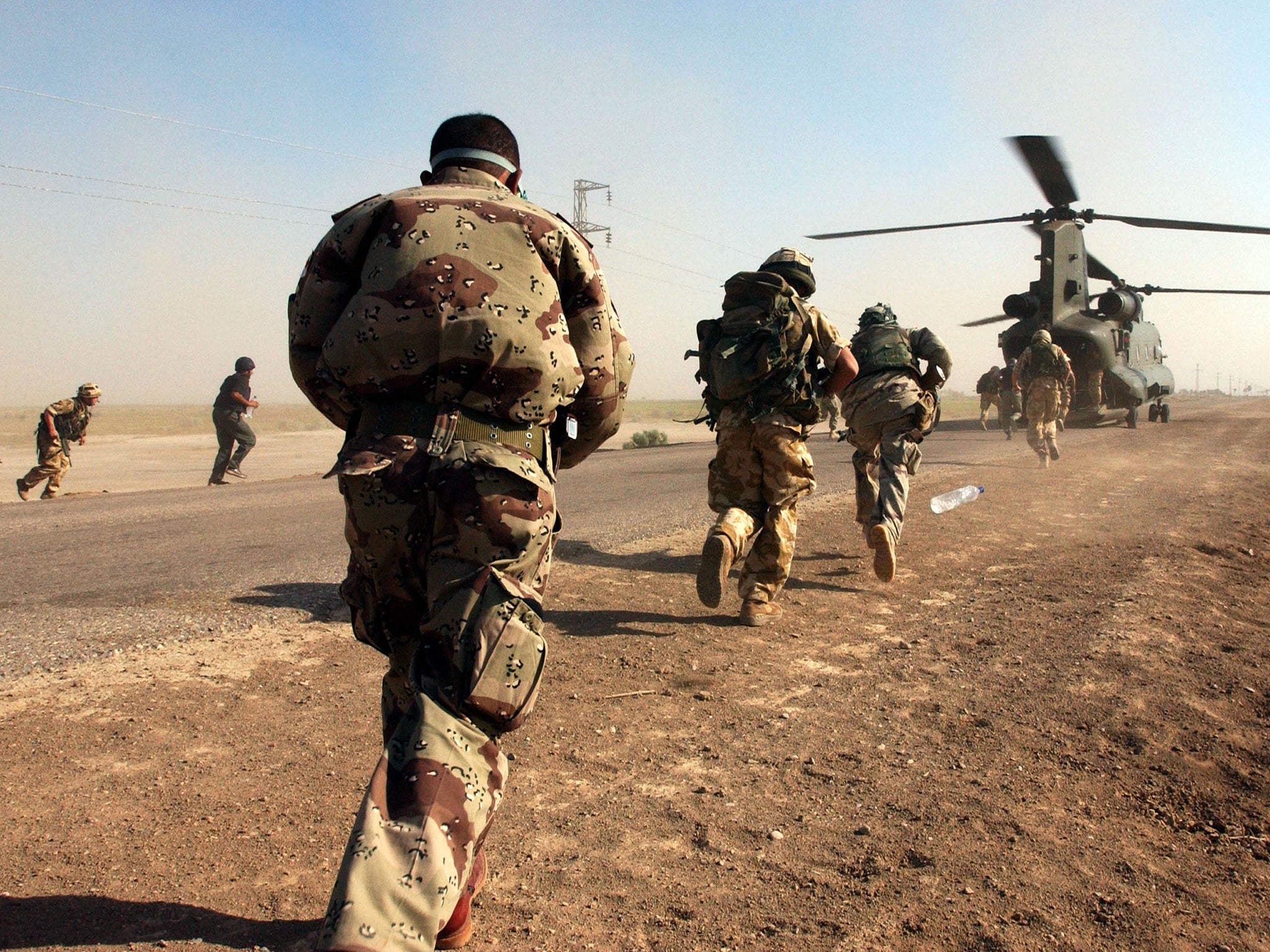 Britain is providing military training and support to the majority of the countries named on its own human rights abusers watchlist, The Independent can reveal.
The Foreign & Commonwealth Office (FCO) designated 30 nations as "human rights priority" countries last year, warning of their conduct on a range of issues from internal repression to the use of sexual violence in armed conflict.
But information released by ministers shows that British armed forces trained "either security or armed forces personnel" in 16 of the listed countries since 2014.
According to the Ministry of Defence, British soldiers have trained the armed forces of Afghanistan, Bahrain, Bangladesh, Burma, Burundi, China, Colombia, Egypt, Iraq, Libya, Pakistan, Saudi Arabia, Somalia, Sudan, Yemen and Zimbabwe – despite the human rights records of those countries.
The revelation comes days after the Government announced it would step up the level of military training it provided for the armed forces of Oman. Though Oman is not among those nations named on the FCO's watchlist, human rights observers working for Amnesty International say they have identified widespread use of torture and detention in the country.
"Methods in use in Oman include mock execution, beating, hooding, solitary confinement, subjection to extremes of temperature and to constant noise, abuse and humiliation," the organisation said in its 2014 report. "These practices are allowed to flourish within a culture of arbitrary arrest and detention in secret institutions."
Human rights attacks around the world
Show all 10
Defence Secretary Michael Fallon stated that Oman "is our friend" and that the UK was "working more closely than ever with them across military, counter-terrorism and intelligence fields to tackle shared threats to stability."
The UK could also build a permanent military training facility in the country, Mr Fallon added.
In March, The Independent reported that British commandos are training Bahraini soldiers in using sniper rifles – despite the alleged use of such specialist troops to target protesters during a pro-democracy uprising in 2011.
Soldiers from the Gulf monarchy were again hosted at the Infantry Battle School in Wales last week, according to Ministry of Defence publicity.
Mass killer wins case against Norway over human rights
They visited alongside troops from Nigeria, whose top military generals Amnesty say should be on trial for war crimes. The human rights group produced a 133-page dossier alleging Nigerian forces caused the deaths of 8,000 people through murder, starvation, suffocation and torture during security operations against Islamist militants Boko Haram.
A senior military official told Amnesty that Nigerian solders respond to Boko Haram attacks by going "to the nearest place and kill[ing] all the youths" whether they were armed or not.
Andrew Smith, of Campaign Against Arms Trade, said Britain should not be "colluding" with countries it was well aware were led by authoritarian regimes. "The UK army has provided training to some of the most authoritarian states in the world," he said.
"The fact that many of them are included on the government's own 'human rights priority' list is a sign of how oppressive they are. The UK military should not be colluding with or legitimising human rights abusers."
The Government has faced criticism from campaigners in recent months for continuing to rubber stamp arms sales to repressive regimes, including Saudi Arabia.
Saudi Arabia has been accused of committing war crimes during its military campaign in Yemen, something the country denies. The aid organisation Medecins Sans Frontiers states that Saudi war-planes have bombed multiple hospitals in which it operates in the area. Other reports include the bombing of schools and weddings.
The British government has however ignored calls for an arms embargo on Saudi Arabia from both the European Parliament and the House of Commons International Development Committee.
Defence minister Philip Dunne confirmed last month that British liaison officers had trained Saudi Arabian troops in using weapons systems supplied by Britain and that they were present in the country's operations centre.
A Ministry of Defence spokesman said all training was delivered in line with the UK Government's Overseas Security and Justice Assistance Guidance, "in order to mitigate the risk of contributing to human rights violations".
"The fundamental right of all humans to fair treatment is intrinsic to all British Military training activity," he said.
"If there is credible evidence that our support is being misused, we will take immediate action."
Join our commenting forum
Join thought-provoking conversations, follow other Independent readers and see their replies