British man faces jail after keeping wife as a slave
Londoner Safraz Ahmed, 34, faces jail after pleading guilty to keeping his wife as a slave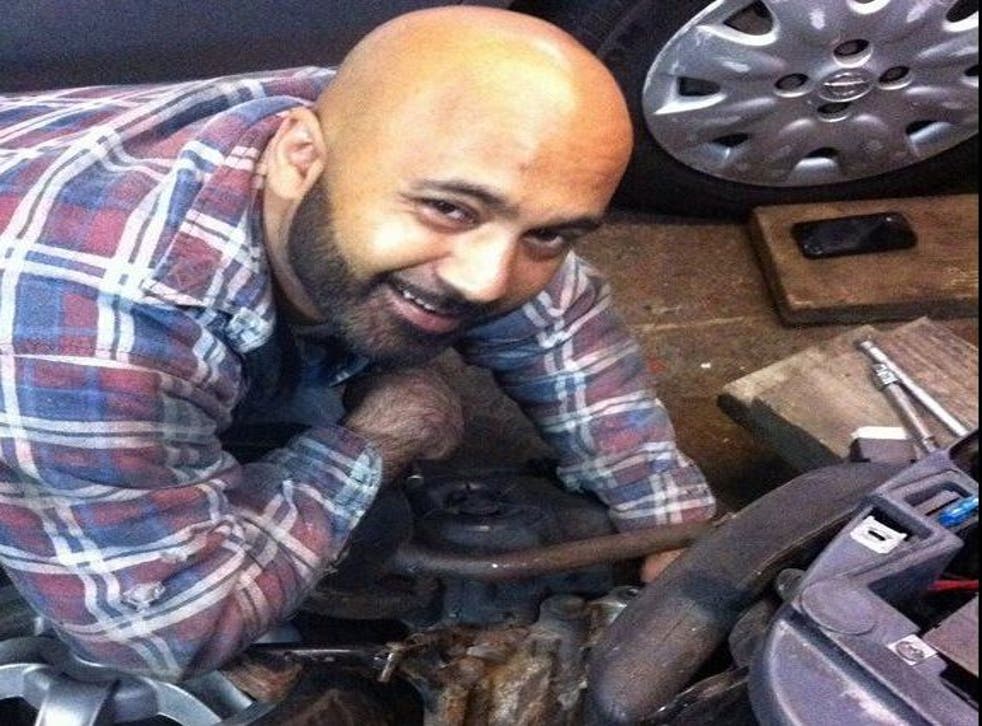 A Londoner who brought his Pakistani bride to the UK to use her as a slave and beat her so badly she tried to end her life faces jail.
Safraz Ahmed, 34, was charged with conspiracy to hold a person in domestic servitude, initially denying the offence.
But he later changed his plea to guilty, and faces jail when he is sentenced at Woolwich Crown court later this month.
The case marks the first British conviction for slavery involving a man and wife.
Ahmed married Sumara Iram in 2006 in an arranged marriage in her home city Gurjat, in the Pakistani state of Punjab.
But she did not come to the UK until 2012, on the request of her father that she complete her masters in Islamic Studies.
When she flew to the UK to join her husband in his Charlton home, which he shared with her mother-in-law, she soon realised something was very wrong.
She was made to carry out endless chores by her husband, sometimes from 5am until midnight, who also subjected her to vicious beatings.
British Pakistani Ahmed further humiliated her by making her wash in the garden.
To keep her isolated, she was locked inside the house and her mobile was confiscated.
She was threatened with rape if she left the house, being told: "They would say black men, white men, would rape, kidnap or murder me", MailOnline reports.
Inside the slave trade

Show all 32
Ahmed refused to consummate their marriage, telling his wife her presence was merely to make his parents happy.
And when his family came to visit, Ms Iram claims she was forced to act as their servant.
She said: "His sister would come with her children and I was made to carry luggage, serve drinks, cook, clean and change the babies' nappies."
Enduring the deplorable conditions for another two years at the hands of her husband, the shocking abuse only came to light after neighbours became suspicious.
After a particularly brutal attack in February 2014, in which Ahmed broke her nose, Ms Iram ran into the street fearing for her life.
Eagle-eyed neighbours spotted the injured woman, and witnessed her being dragged back into the house.
Ms Imran said: "When he hit me in the eye and nose I thought I was going to die.
"My mother-in-law was there standing by but said nothing."
But despite the police being called, her lack of English meant she was not able to lodge a formal complaint, and her husband was released from custody.
Six months after the attack, she took an overdose of painkillers in an attempt to take her own life.
She says afterward she was taken to her brother-in-laws house for "safe-keeping".
It was there, aged 28, she mustered up the courage to phone the police, who finally saved her last April.
Despite her husband facing time behind bars, she now suffers from post-traumatic stress disorder, and claims the experience has "ruined her life".