International news organisations condemn Tory conference 'tax' on journalism
The Foreign Press Association said the charge for journalists set a 'dangerous precedent'.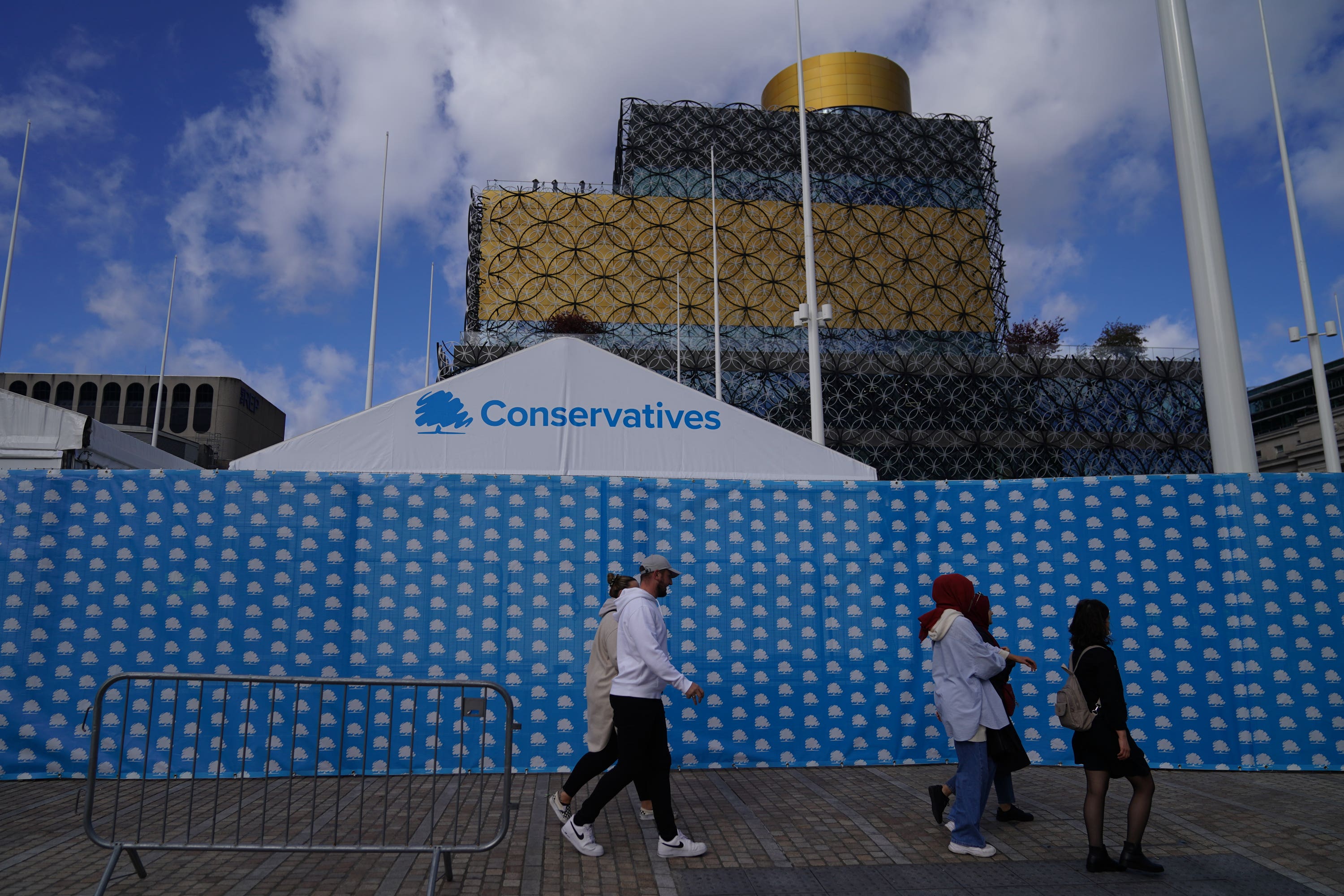 Rishi Sunak's Tories face global anger for charging journalists £137 to report on the governing party's annual conference.
Other British political parties offer free accreditation for journalists but last year a fee was introduced by the Conservatives.
An open letter signed by nearly 300 news organisations from around the world accuses the Tories of setting a "dangerous precedent" internationally by attempting to "tax journalists for doing their job".
The Tories have defended the charge, arguing it is necessary to address the "tens of thousands of pounds" cost of security checks for people accrediting but not turning up.
The measure has been met with resistance from industry bodies including the News Media Coalition, Society of Editors, Foreign Press Association (FPA), News Media Association, Reporters Without Borders, World Editors Forum and the European Association of News Agencies.
The cost of accreditation for the conference, being held in Manchester in October, will rise to £880 for journalists who apply after the end of July.
The open letter, organised by the FPA, which represents international correspondents in the UK, said: "We believe that a fundamental tenet of a free and democratic society is allowing journalists – from all over the world – to freely report on matters of public interest.
"We have not found any comparable charges in any other country in the world, let alone in any other democracy."
The letter, signed by organisations from countries ranging from France, Germany and the US to China and Russia, continued: "This decision sets a dangerous precedent for countries all over the world who will use this decision to justify financial and other barriers to media scrutiny of the political process."
Andrew Moger, CEO of the News Media Coalition, said: "Through their independent reporting these newsrooms and foreign journalists contribute to the world view of the conditions of press freedom, democracy and freedom of expression in the UK.
"The world's eyes are even more on British politics, matters of governmental transparency and open debate."
He said that asking journalists "to contribute to the funds of a political party" through an administration fee is at odds with ministers' claims to back "a thriving press sector and press freedom".
A Conservative Party spokesman said: "A modest charge was introduced last year to discourage over-accreditation by some media outlets.
"At one recent conference, several thousand people who applied for free media accreditation failed to collect their passes, generating large amounts of paper and plastic waste.
"In previous years, police security checks for non-attendees have cost the party tens of thousands of pounds. We do not believe members and other attendees should effectively subsidise this.
"There are a range of exemptions on offer owing to the challenging financial situation many local outlets face"