Many students will have no suitable course of study under 'reckless' BTec plans
Young people will 'pay the price' if plans to withdraw funding for a number of applied general qualifications, such as BTecs, go ahead, report warns.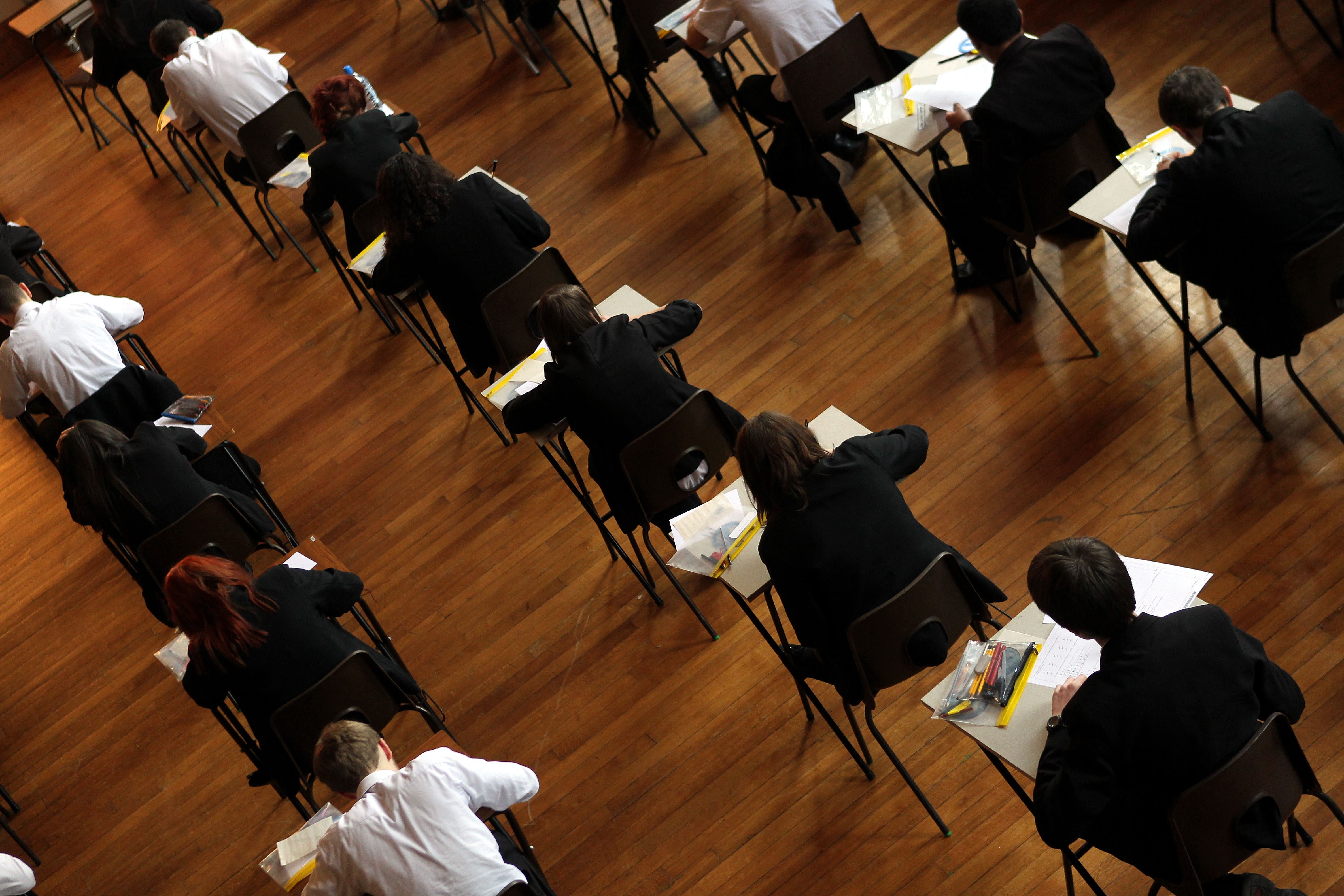 Tens of thousands of sixth-form students could be left without a suitable study programme under the Government's "reckless" plans to reform post-16 vocational qualifications, a report suggests.
Young people will "pay the price" if proposals to withdraw funding for a number of applied general qualifications (AGQs), such as BTecs, go ahead, a coalition of education and employer groups has said.
A report by the Protect Student Choice campaign predicts that the planned reduction in the number of AGQs – combined with slow growth in the number of students taking the Government's new flagship technical courses (T-levels) – will create "a significant gap in the qualifications landscape".
There is a risk that at least 155,000 young people – 13% of all sixth-form students in England – will not be able to access a course of study that meets their needs in the future from 2026, the analysis suggests.
The report warns: "This is turn will stymie progression to higher education and employment and widen the skills gap faced by employers."
The coalition – which includes unions and organisations representing colleges and schools – is calling on the Government to "pause and review" the implementation of its reforms in light of concerns.
AGQs are Level 3 qualifications, which include BTecs, for students who want to undertake a broad study of a specific vocational area.
The Department for Education (DfE) is planning to remove funding for a number of post-16 qualifications that "overlap" with T-levels in England – which are considered to be broadly equivalent to three A-levels.
The first T-level courses were launched in September 2020 and they are being rolled out gradually.
The report, from the coalition of education and employer organisations, suggests that the Government's proposed timescale for replacing a number of AGQs with T-levels is "wildly unrealistic".
It adds: "In the absence of any official modelling on the routes that students might take after most AGQs have been scrapped, ministers have no sense of how many students might be left without a suitable study programme once their reforms have been fully implemented in 2026."
In 2022/23, 281,260 students were studying at least one Level 3 BTec qualification and 15,410 were studying a T-level, according to the report.
The analysis suggests that around 191,000 young people were studying at least one AGQ that will not be available in September 2026 and just 90,000 students were studying AGQs that may be on offer.
It predicts that that the number of students studying a T-level will be around 51,000 by 2026.
The analysis suggests that more than 155,000 students are currently enrolled on an AGQ that will have been scrapped by 2026 and will not be able to enrol on a T-level if growth follows their linear projection.
Bill Watkin, chief executive of the Sixth Form Colleges Association (SFCA), said: "This report highlights how ministers routinely use data in a partial and misleading way to justify their plan to scrap most BTecs and replace them with T-levels.
"T-levels are a welcome addition to the qualifications landscape, but there is simply no data to support the Government's claim that they are a gold standard improvement on BTecs."
Geoff Barton, general secretary of the Association of School and College Leaders (ASCL), said: "This report uses data and evidence to highlight a disaster waiting to happen – that over 150,000 post-16 students in schools and colleges will be left without a suitable programme to study, as a result of the Government's reckless plans to defund BTecs in order to push through T-levels."
He added: "The Government must not disregard these findings and should now pause and review its plans as a matter of extreme urgency. To fail to do so is to wilfully abandon the futures of a whole generation of sixth-form students."
Seema Malhotra, Labour's shadow further education and skills minister, said: "The Conservative's shambolic roll-out of T-levels and uncertainty around BTec qualifications is putting student's future opportunities at risk.
"Labour supports the introduction of T-levels and the provision of high quality vocational pathways for young people.
"Yet the Government's mismanagement threatens our future skills pipeline."
Robert Halfon, minister for skills, apprenticeships and higher education, said: "We've been clear from the start that we would roll out T-levels in stages, starting with a small number of courses so we can make sure we get these important reforms right.
"This September there are 18 high quality T-levels available offered at more than 160 providers across the country. More courses will be coming on board over the next few years, so we expect student numbers to rise as these are rolled out.
"Alternative qualifications including BTecs will continue, however, we will be removing those where there is poor uptake, inadequate outcomes, or overlap with our world-class T-levels."
He added: "We have totally overhauled Labour's legacy of failure in skills. We no longer incentivise courses like self-tanning, balloon artistry and pole fitness instructing – as the last government did.
"We've worked hand in glove with hundreds of employers to rebuild the entire skills system – with Higher Technical Qualifications, apprenticeship standards, skills bootcamps, returnerships and T-levels."