Buckingham Palace denies claims Prince Andrew was a 'fixer' in Kazakhstan deal
Palace lawyers are understood to be looking at the allegations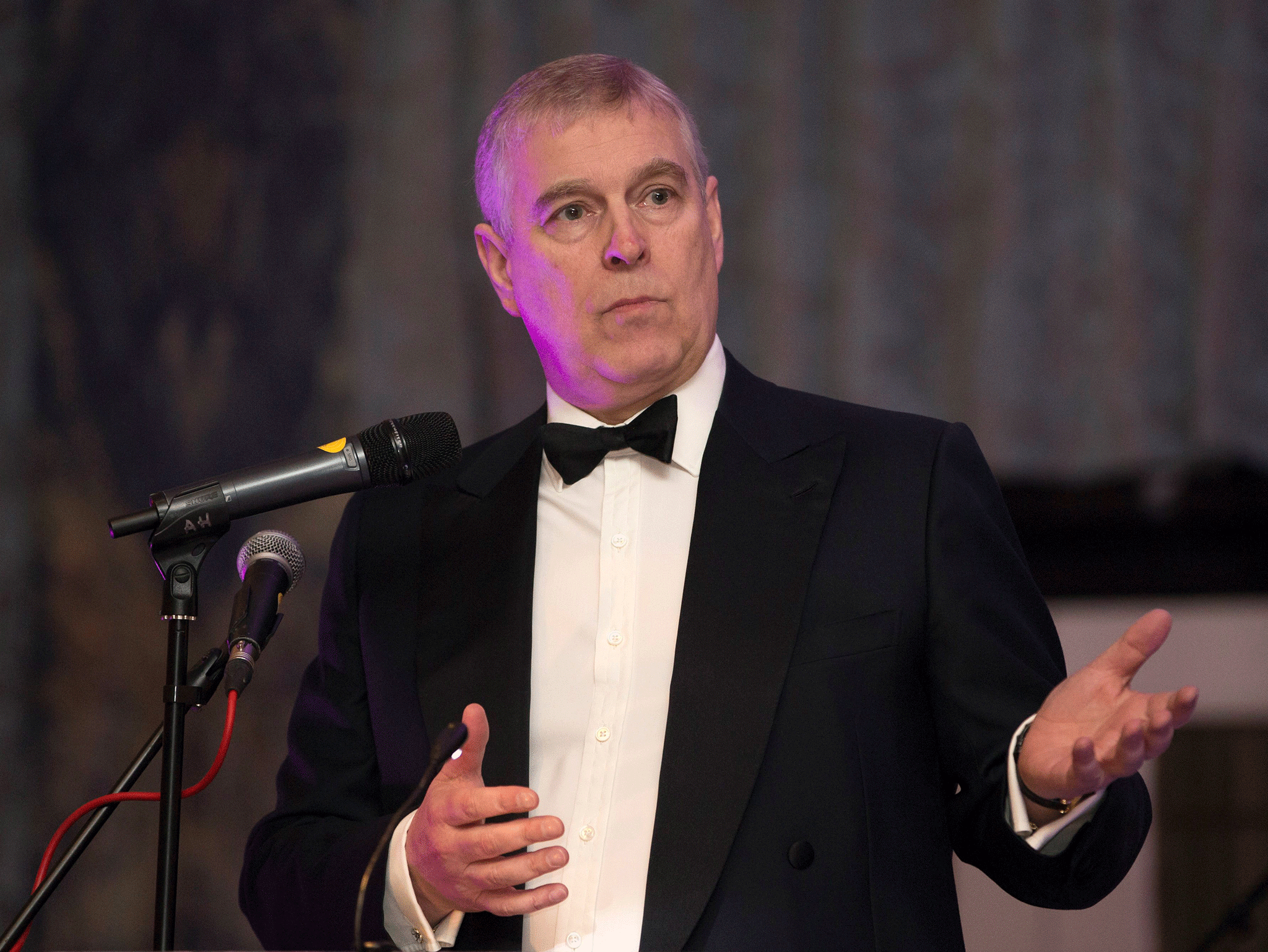 Buckingham Palace sources have strongly denied claims that Prince Andrew, the Duke of York, acted as a "fixer" in a Kazakhstan business deal from which he allegedly stood to make nearly £4m in "commission".
Palace lawyers are understood to be looking at the Daily Mail story which claimed that the Duke helped a Greek and Swiss consortium in its efforts to secure a £385m contract to build water and sewerage networks in two of Kazakhstan's largest cities.
A Buckingham Palace spokesman said: "Claims that the Duke of York acted as a so-called fixer for an international consortium and stood to benefit from a potential contract in Kazakhstan are untrue, defamatory and a breach of the editor's code of conduct."
The Mail has alleged that in April 2011 the Duke was asked to help the Greek water firm EYDAP and Andrea Bubb, a financier from the Swiss firm Aras Capital, win the water and sewerage contract for Almaty and for Astana, the capital of Kazakhstan.
The newspaper claimed Prince Andrew emailed the Kazakh oligarch Kenges Rakishev, who in 2007 had allegedly brokered sale of his Berkshire mansion Sunninghill Park – for £3m over the asking price – to Timur Kulibayev, the son-in-law of Kazakhstan's president Nursultan Nazarbayev.
The Mail said that Mr Rakishev, the son-in-law of the then mayor of Astana, arranged meetings in Kazakhstan for the consortium.
The Duke's alleged help was supposedly given when he was still a UK trade envoy, a role he vacated in July 2011 following controversy over his friendship with Jeffrey Epstein, an American financier given an 18-month jail sentence in 2008 for soliciting a minor for prostitution.
The deal allegedly fell apart after Kazakh police shot dead 14 striking oil workers in the city of Zhanaozen, prompting EYDAP to pull out amid fears of being caught up in political turmoil.
Prince Andrew: Life in pictures
Show all 15
The Mail, however, claimed that had the deal gone ahead, there were plans to give Prince Andrew a commission fee of one per cent.
It quoted what it described as a senior EYDAP source as saying: "The Prince had put us in touch with people who mattered in Kazakhstan, which was completely invaluable.
"At moments when the deal looked like flagging, he was a huge help. Our feeling was that if it [the deal] went ahead, a fair commission for the Prince would be one per cent, or around five million euros."
The Mail reported that "a Greek company source" said: "EYDAP didn't have a contract with Prince Andrew. We frankly couldn't sign that sort of a deal anyway, for reasons of compliance.
"So any payment would have been discretionary and would have been made via Aras Capital. Cash would have been offered after a deal was signed."
The Mail also quoted from what it said was an email written by Prince Andrew in which he purportedly told Mr Rakishev: "We would like to discuss the potential of supporting (by providing technical/environmental solutions applying immediate measures as well as capacity building initiatives) the Water Company and/or Water Authority in their efforts to improve the present level of services in water and sewerage.
"Amanda in my office has put Andrea Bubb, with whom I am connecting you, in touch with [the] Deputy Head of the PM's office. I will put Andrea in touch with you by email now that I have sent you this background email."
When contacted by The Independent, however, Buckingham Palace officials declined to comment on whether they believed the email to be authentic.
The Daily Mail said an EYDAP spokesman refused to comment and said all those who might have been involved had since left the company.
Andrea Bubb told the Daily Mail she had left Aras Capital in 2013 and refused to discuss any possible dealings with the Duke of York.
Peter Zurcher, the current president of Aras Capital, said the company had been under new ownership for two years and he had "absolutely no knowledge" about its activities before then.