Rolling pins at dawn: David Cameron and Ed Miliband clash over kitchens at PMQs
Ahead of the 2015 Budget, the party leaders couldn't help but joke about kitchens
Kiran Moodley
Wednesday 18 March 2015 14:04 Comments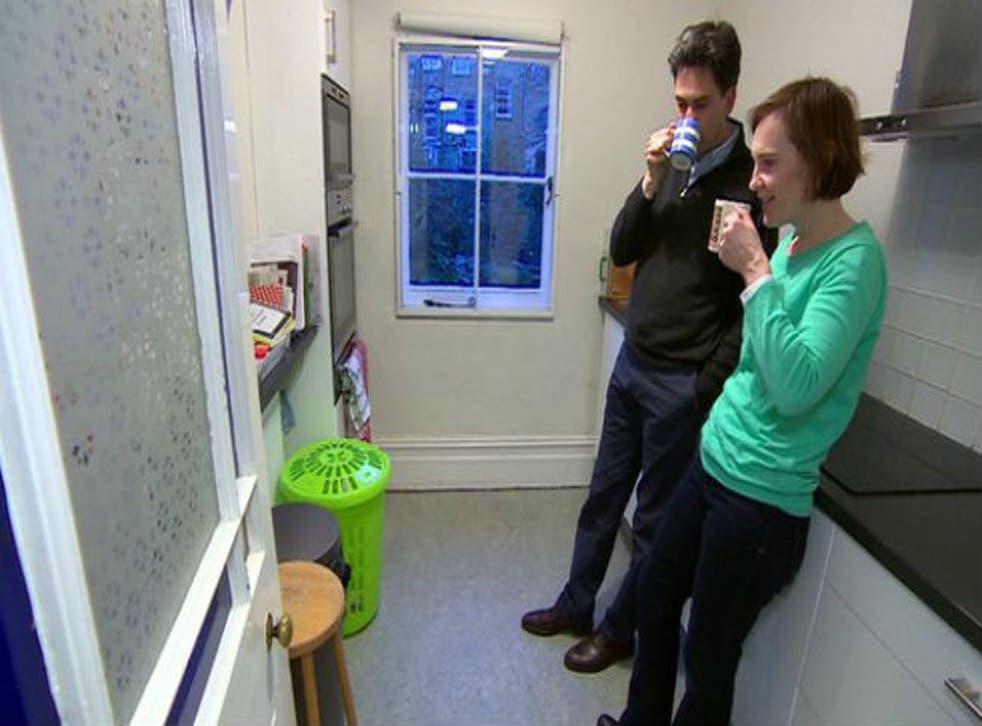 David Cameron and Ed Miliband may be in the battle of their political lives but that doesn't mean they haven't got time to have a domestic about kitchens.
Ahead of George Osborne's last Budget before the election, the two main party leaders traded jibes about domestic facilities on either side of the aisle.
Last week, Ed Miliband was criticised for allegedly misleading the public into thinking he had a small, cramped cooking space when it turned out a BBC picture was actually a shot of his family's second kitchen.
However, Labour noted that Miliband paid for his work tops, while Michael Gove, whose wife wrote the initial article criticising Miliband, used taxpayer money to renovate their own home.
The kitchen scandal came to a head at Prime Minister's Questions, with Cameron seemingly unable to let the matter pass without a decent attempt at a joke.
Discussing changes to the NHS made by the Tories, Cameron said, "I can see the Shadow Chancellor chuckling. We know the Shadow Chancellor wants to be in the kitchen cabinet, he just doesn't know which kitchen to turn up to." Cue Conservative cheers.
Yet Miliband wasn't going to let Cameron get away with the cheap gag. "I thought he might mention kitchens," the Labour leader replied. "At least I paid for my kitchen unlike the government chief whip."
Cameron tried to return the favour with "His boss threw both his kitchen sinks at the NHS and he still couldn't win," but that particular joke left Miliband and Balls - and most of the House - rather bemused.
This week, David Cameron offered a sneak peek round his kitchen at Number 10 when he allowed a film crew from The Sun to record him making a sardine sandwich.
Register for free to continue reading
Registration is a free and easy way to support our truly independent journalism
By registering, you will also enjoy limited access to Premium articles, exclusive newsletters, commenting, and virtual events with our leading journalists
Already have an account? sign in
Join our new commenting forum
Join thought-provoking conversations, follow other Independent readers and see their replies