Rowntree Charitable Trust told to 'explain' £275k donation to Irish Republican group
Trust says it 'has no relationship with any armed groups or proscribed organisations, including the INLA'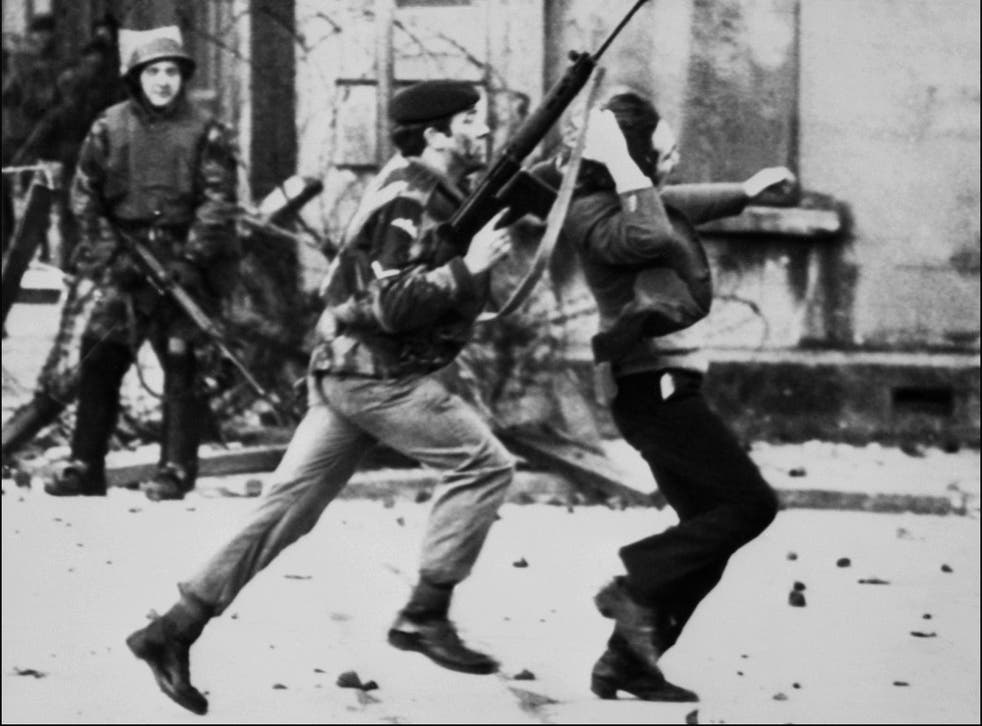 The UK's charity watchdog is demanding an explanation from a leading social justice charity after claims it gave £275,000 to an organisation linked to a banned Irish republican group.
The Joseph Rowntree Charitable Trust gave £149,915 to Teach Na Failte in November 2014, and another payment of £125,000 in March last year.
According to the Times, the organisation is linked to the Irish National Liberation Army (INLA), a paramilitary splinter group responsible for some of the most infamous attacks of the Troubles, including the killing of Conservative MP Airey Neave in 1979.
Michelle Russell, director of investigations and enforcement for the Charities Commission, said: "Our guidance makes clear that charities need to take steps to carry out appropriate due diligence on organisations applying for grants, must ensure grants are only for activities and outcomes that further the charity's purposes and decisions made are in charity's best interests.
"Charities should be able to explain and justify their funding decisions. We have asked the charity to do this."
The commission added that it would "not hesitate" to take action if needed.
It previously stepped in to urge the Rowntree trust – which is in no way connected with the Joseph Rowntree Foundation – to stop funding the controversial advocacy group Cage following a public outcry over Islamic State killer "Jihadi John" in 2015.
Security minister Ben Wallace: two Isis terrorists would 'roam around UK' if government did not share intelligence with US
Cage's then research director Asim Qureshi claimed the executioner – widely identified as London student Mohammed Emwazi – was an "extremely kind" and "extremely gentle" man.
The Joseph Rowntree Charitable Trust said it has worked to end violence in Northern Ireland for more than 40 years and funds groups "transitioning from violence in loyalist and republican communities".
The organisation insisted it "has no relationship with any armed groups or proscribed organisations, including the INLA".
A statement said: "Teach na Failte is recognised by HMRC as a charitable body. It provides a range of peace-building community initiatives including support for INLA ex-prisoners and their families.
"Teach na Failte has been a key player in the INLA ceasefire and decommissioning process.
Gerry Adams calls for talks to resolve tensions

Show all 17
"It has been recognised for its positive contribution to peace-building and the re-integration of former prisoners in Northern Ireland.
"INLA declared their armed struggle over in October 2009 and publicly confirmed they had decommissioned their weapons in February 2010.
"In November 2014 JRCT awarded a grant of £149,915 specifically for the 'Transition Initiative' project.
"In March 2017 the trust awarded a further grant of £125,000 to Teach na Failte to continue this work.
"This grant was for the 'Transitional Initiative' project to support peace-building, dialogue and conflict transformation strategies in the Bellaghy and Strabane area.
"We are content with the progress being made by the project which is subject to strict monitoring processes by the trust.
"Teach na Failte in Bellaghy and Strabane are undertaking important transitional peace-building work and have recently begun a new collaborative project funded under the EU's Peace IV funding stream."
Press Association
Register for free to continue reading
Registration is a free and easy way to support our truly independent journalism
By registering, you will also enjoy limited access to Premium articles, exclusive newsletters, commenting, and virtual events with our leading journalists
Already have an account? sign in
Register for free to continue reading
Registration is a free and easy way to support our truly independent journalism
By registering, you will also enjoy limited access to Premium articles, exclusive newsletters, commenting, and virtual events with our leading journalists
Already have an account? sign in
Join our new commenting forum
Join thought-provoking conversations, follow other Independent readers and see their replies