Church expresses 'huge regret' after Cambridge LGBT commemoration service held in gay slang language
A service given by a trainee priest changed the wording of the liturgy without approval into Polari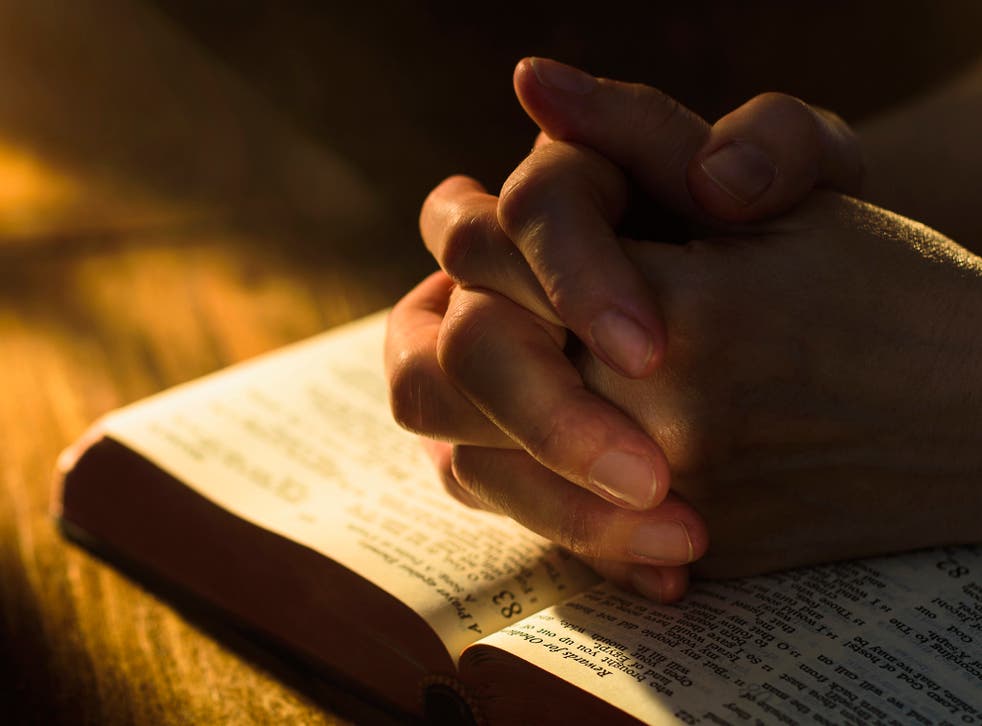 The church has expressed huge regret after a service was held using gay slang words which caused "considerable upset".
A Church of England theological college was forced to issue a statement after it was revealed trainee priests held a service in Polari, an outdated colloquial language used by homosexuals.
Held at the chapel of Westcott House, in Cambridge, the service was commemorating lesbian, gay, bisexual and trans (LGBT) history month.
But the principal of Westcott House, the Rev Canon Chris Chivers, later confirmed the language used had not been authorised, and was at odds with the teaching and doctrine of the church.
The congregation, which was also made up of trainees, was allegedly told the wording was an attempt to "queer the liturgy of evening prayer".
One of those present confirmed it was led by an ordinand, a trainee priest, rather than a licenced minister.
The scripture and liturgy for the service was printed on to an order of service at the chapel, and used words from the antiquated slang language which fell out of use in the 1960s when homosexuality began to be decriminalised.
While receiving permission to hold the service, a source from the Church of England confirmed a college chaplain had not seen the wording of the service.
An Old Testament reading from the Prophet Joel which says: "Rend your heart and not your garments, return to the Lord your God", was changed into Polari to read: "Rend your thumping chest and not your frocks – and turn unto the Duchess your Gloria: for she is bona and merciful".
LGBT+ rights around the globe

Show all 9
And instead of "Glory be to the father, and to the son, and the Holy Spirit", the wording was printed as: "Fabeness be to the Auntie, and to the Homie Chavvie, and to the Fantabulosa Fairy".
All services delivered by the Church of England legally must be held in the church's approved liturgy.
Rev Canon Chivers confirmed procedures would be followed to ensure the incident was not repeated.
He said: "I fully recognise that the contents of the service are at variance with the doctrine and teaching of the Church of England and that is hugely regrettable.
"Inevitably for some members of the house this caused considerable upset and disquiet and I have spoken at length to those involved in organising the service.
"I will be reviewing and tightening the internal mechanisms of the house to ensure this never happens again."
Polari, which dates back as far as the 19th century, was used by men to communicate with one another without fear of being discovered when homosexuality was still a crime.
It became part of mainstream culture in the 1960s when it was used on a BBC radio show, Round the Horne starring Kenneth Williams, which starred two Polari-speaking characters.
It slowly fell out of use with the passing and decriminalising of homosexuality in the Sexual Offences Act 1967.
Register for free to continue reading
Registration is a free and easy way to support our truly independent journalism
By registering, you will also enjoy limited access to Premium articles, exclusive newsletters, commenting, and virtual events with our leading journalists
Already have an account? sign in
Register for free to continue reading
Registration is a free and easy way to support our truly independent journalism
By registering, you will also enjoy limited access to Premium articles, exclusive newsletters, commenting, and virtual events with our leading journalists
Already have an account? sign in
Join our new commenting forum
Join thought-provoking conversations, follow other Independent readers and see their replies