Church of Scotland votes to allow gay marriages for ministers
The vote comes after years of deliberation within the Church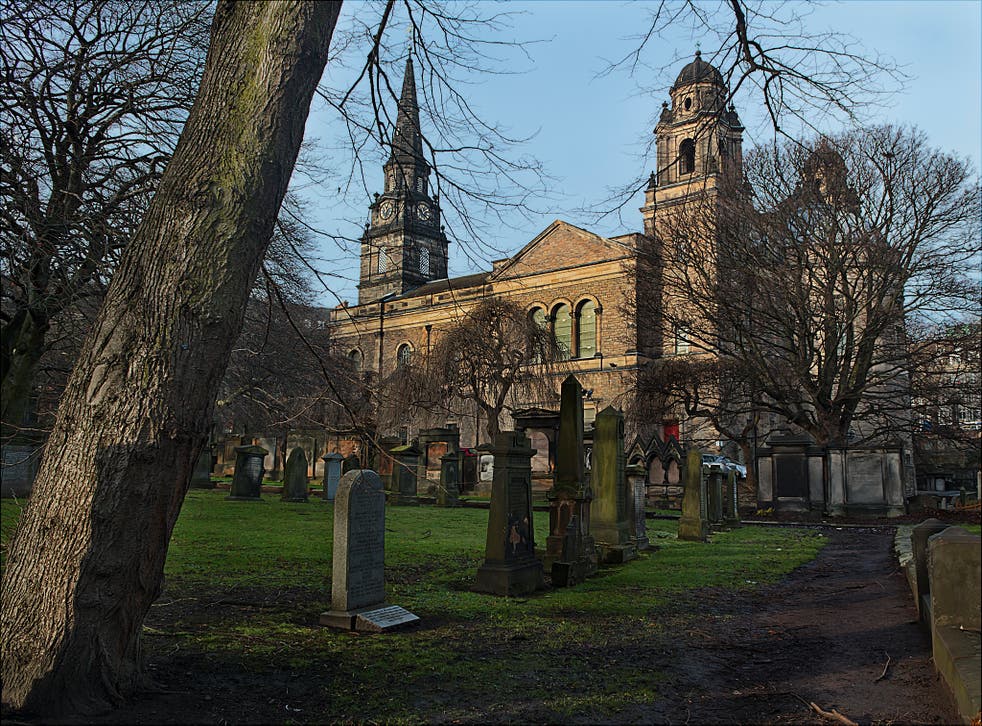 The Church of Scotland has voted to allow ministers to continue serving if they are in a gay marriage.
After years of deliberation on the issue within the Church, the Assembly voted in favour of allowing individual congregations to appoint ministers or deacons who are in same-sex marriages.
Commissioners decided by 339 votes to 215 to update Church law to stay in tune with the civil law in Scotland.
However, the decision does not overturn the Kirk's traditional view of marriage as a union between a man and a woman. Instead it allows individual congregations to "opt out" if they wish to appoint a minister or a deacon who is in a gay marriage.
Neither does it mean church ministers will be able to register same-sex civil partnerships or solemnise same-sex marriages themselves.
Following the vote, the Very Rev John Chalmers, principal clerk to the General Assembly, said: "Today's decision means it will be possible for kirk sessions and congregations to depart from the traditional understanding of marriage to call not only potentially a minister in a civil partnership but one who is in a same-sex marriage.
"In some ways we crossed the Rubicon last year when it was agreed that kirk sessions could call someone in a civil partnership and for many people what today was about was simply tidying up and making the law of the church consistent with Scots law."
Mr Chalmers said a report on the Christian understanding of marriage would be presented to the General Assembly next year.
But he made clear it was not inevitable that commissioners would endorse same-sex marriage ceremonies being held in churches, saying each General Assembly was unique and had a mind of its own.
After the vote, Mr Chalmers added: "I hope we have now put this issue to one side and we can now get on with what I believe are important issues – developing our vision for the church, increasing membership and developing our work around mission."
Since 2008, 25 ministers have left because of discussions about ministers in same-sex relationships.
A report into whether gay marriage ceremonies should be allowed in the church has also been commissioned.
The Assembly, which opened in Edinburgh on Saturday, was attended by more than 850 commissioners from across Scotland, the rest of the UK, Africa, Asia, North America, Europe, the Middle East and the Caribbean.
UK news in pictures

Show all 50
It began with a formal ceremony attended by Scotland's First Minister Nicola Sturgeon. A letter from the Queen was also read during the event.
"At a time of such upheaval and unrest across the world, it is reassuring to hear that the Church of Scotland has made a particular priority of working to develop a co-ordinated response to the issues affecting refugees and asylum seekers," she said.
"This international crisis requires a compassionate and generous response and we are pleased that in keeping with your priority to serve the poorest and most vulnerable, you are making such a valuable contribution."
In the letter the Queen also acknowledged the Church's contribution to the United Nations climate change conference in Paris last year.
Register for free to continue reading
Registration is a free and easy way to support our truly independent journalism
By registering, you will also enjoy limited access to Premium articles, exclusive newsletters, commenting, and virtual events with our leading journalists
Already have an account? sign in
Register for free to continue reading
Registration is a free and easy way to support our truly independent journalism
By registering, you will also enjoy limited access to Premium articles, exclusive newsletters, commenting, and virtual events with our leading journalists
Already have an account? sign in
Join our new commenting forum
Join thought-provoking conversations, follow other Independent readers and see their replies