Conservative MP reveals pregnancy 'abuse' after losing bid to stand for seat
Theo Clarke said she was 'deeply disappointed' not to have been selected as the Tory candidate for Stafford.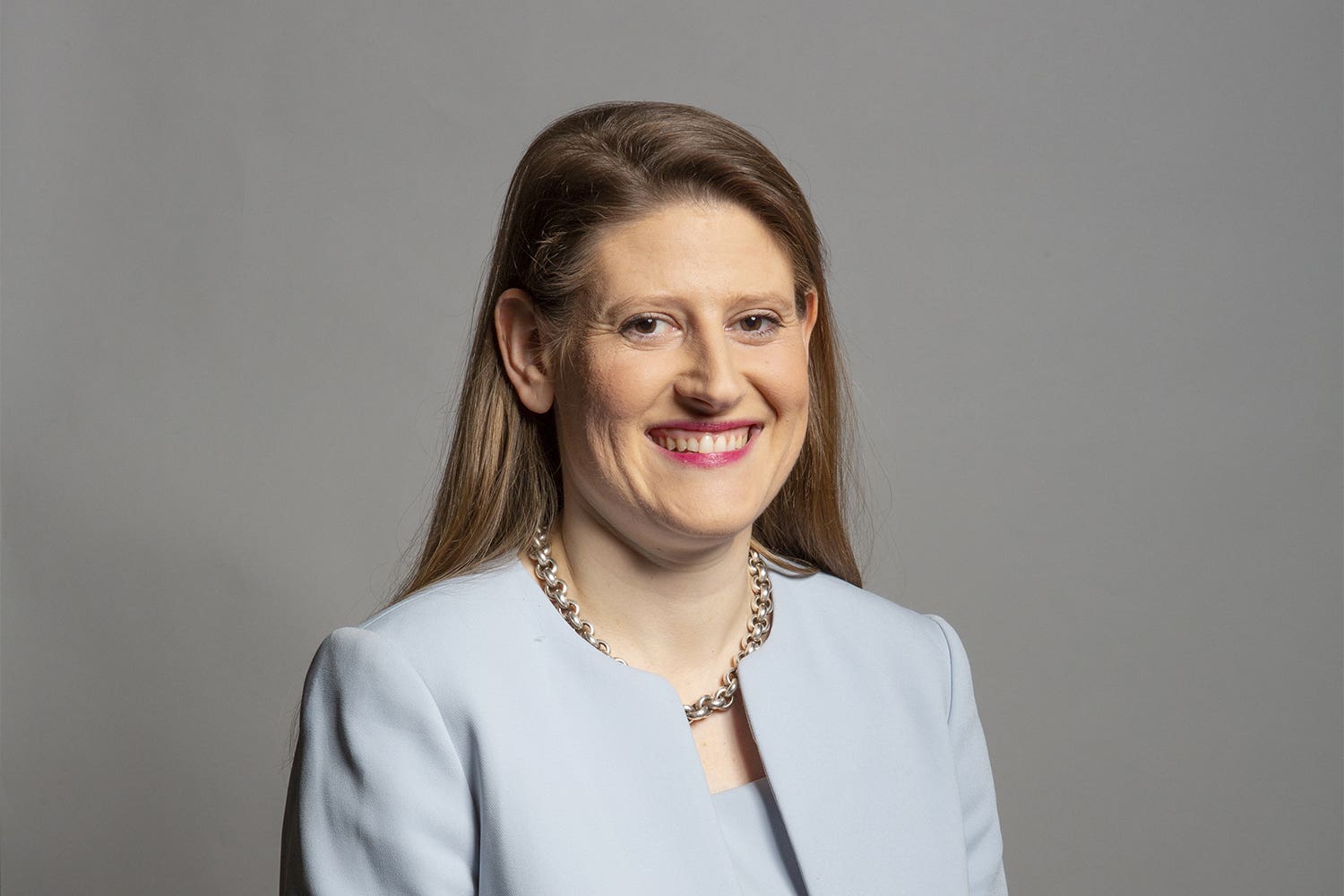 A Conservative MP said she is "deeply disappointed" not to have been chosen as the party's candidate to fight a revised version of her current seat.
Theo Clarke announced the outcome of Friday's Stafford Conservative Association selection meeting on Twitter.
The parliamentarian, who has recently returned from maternity leave, also revealed that she had been on the receiving end of "abuse" since announcing she was having a baby.
According to reports, some on social media were critical of her having six months away from Parliament for maternity leave.
Ms Clarke, the niece of former business secretary Jacob Rees-Mogg, was elected as MP for Stafford in 2019 with a majority of more than 14,000.
In a statement on social media, Ms Clarke said: "I am deeply disappointed not to have been adopted this evening as the Conservative candidate to fight the new Stafford constituency at the next general election.
"Living at home in the new constituency and working here, I stood on a record of successfully bringing investment into Stafford such as millions for mental health services and crucial infrastructure."
Ms Clarke said she had "tirelessly campaigned" for investment to "make Stafford an even greater better place to live, work and raise a family".
She added: "I have only returned from maternity leave this week and I have been very disappointed by the abuse that I have received since I announced I was having a baby.
"The selection committee have made their decision and it is my full intention to go to the membership."
Ms Clarke contested the seat of Bristol East at the 2015 and 2017 general elections before her success in Stafford during Boris Johnson's landslide victory.
The next general election, due to be held by the end of January 2025, will see some constituencies contested under new boundaries as part of an attempt to make voter numbers per MP more equal.
On Sunday, senior Tory Damian Green was rejected as the party's candidate for the newly created Weald of Kent constituency.
Mr Green, who was effectively deputy prime minister under Theresa May, has been the MP for Ashford since 1997 and is a centrist Conservative.
David Campbell Bannerman, chairman of the Conservative Democratic Organisation, suggested Mr Green's rejection was part of a bid to "directly hold to account and punish" MPs associated with putting an end to Mr Johnson's premiership.
In July, Ms Clarke quit as trade envoy to Kenya as part of a series of resignations in protest at Mr Johnson's leadership.