Coursework 'will deliver less trustworthy grades than exams' in age of ChatGPT
Detecting whether a student's work is their own has now become 'a virtually impossible task' for teachers and exam boards, think tank says.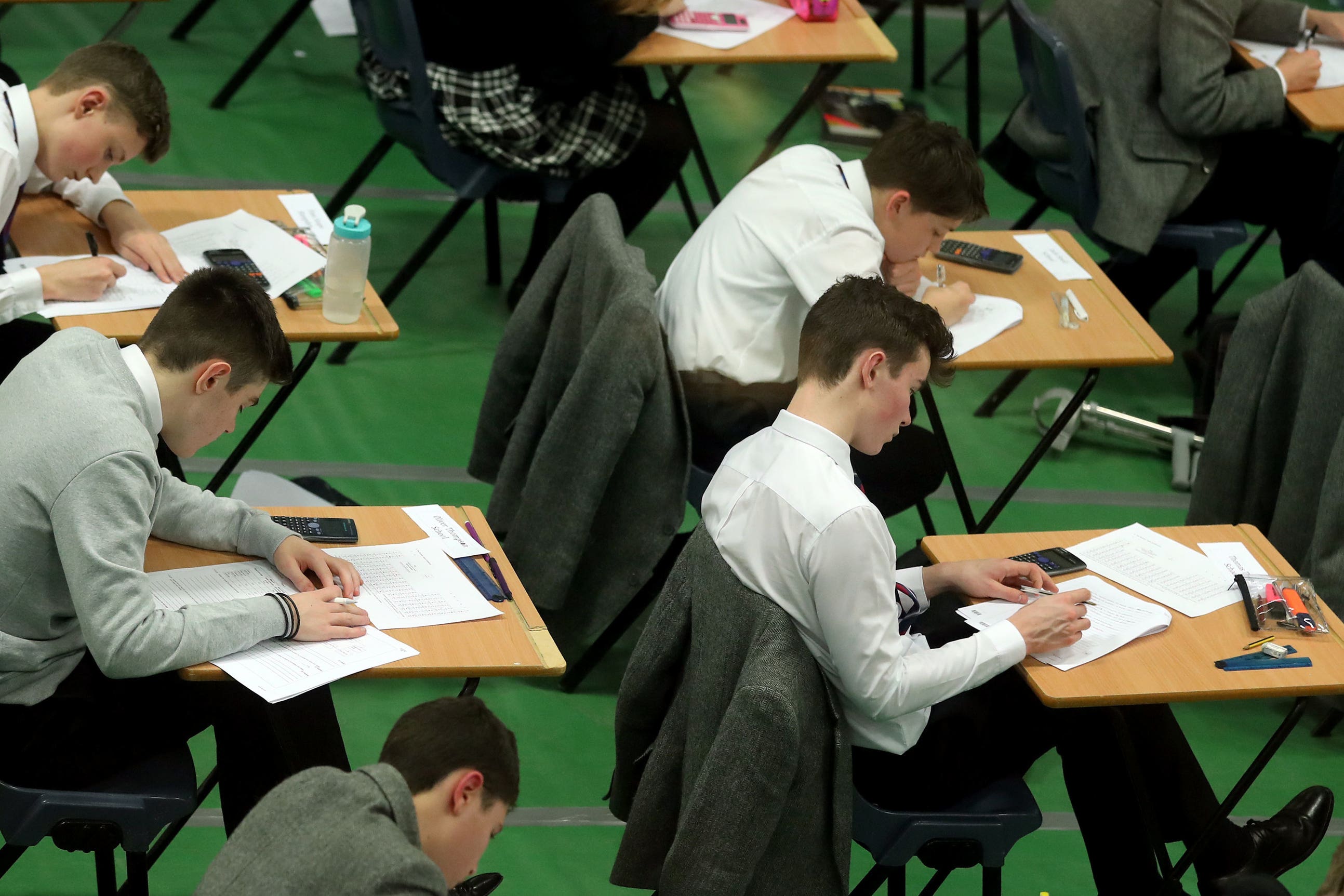 Opting for coursework over exams would deliver "less accurate and trustworthy" grades following the emergence of artificial intelligence (AI) systems, a think tank has said.
Establishing for certain whether a pupil produced the work they submitted for a coursework-style task has become "a virtually impossible task" in the advent of ChatGPT, according to a report from education think tank EDSK.
Written exams should continue to be the main method for assessing students' knowledge and understanding, the report says, but a package of reforms is also needed to help A-level students to develop a broader range of skills.
It comes after guidance from UK's major exam boards suggested that schools should make pupils do some of their coursework "in class under direct supervision" amid cheating fears in the context of AI use.
ChatGPT is a form of generative AI which can respond to questions in a human-like manner and understand the context of follow-up queries, much like in human conversations, as well as being able to compose essays if asked – sparking fears it could be used by students to complete assignments.
The report from the think tank says: "The advent of ChatGPT is a significant threat to the integrity of formal assessments in this country and elsewhere.
"Plagiarism has always been a risk to some extent, especially for coursework-style tasks, but establishing for certain whether a student produced the work that they submitted has now become a virtually impossible task for teachers, leaders and exam boards.
"Consequently, it would be unwise to increase the proportion of coursework or similar assessments into our high-stakes system because there is no realistic prospect of preventing widespread malpractice."
It adds: "Replacing written exams with most of the alternative assessment methods explored in this report would almost certainly deliver final grades that are less accurate and trustworthy than those produced by exams while also adding significant new workload burdens onto teachers."
The think tank recommends that students taking classroom-based courses should be required to take one additional subject in Year 12 (equivalent to an AS level) that will be examined entirely through an oral assessment to develop a wider range of skills than those promoted in written exams.
It also suggests that the extended project qualification (EPQ), which is a dissertation-style qualification completed alongside A-levels, should be made compulsory so pupils can develop their research and extended writing skills.
Tom Richmond, director of EDSK and a former ministerial adviser at the Department for Education (DfE), said: "Replacing written exams with coursework and other forms of 'teacher assessment' would almost certainly deliver grades that are less accurate and trustworthy while also increasing teachers' workload.
"In any case, the advent of ChatGPT has fatally undermined the case for expanding the use of coursework, as it would lead to widespread malpractice and significantly reduce the fairness of the final grades awarded to students across the country."
Last month, Ofqual's chief regulator Jo Saxton said ChatGPT has made traditional examined conditions "more important than ever".
Speaking to headteachers at a conference, Dr Saxton said she would ask pupils to do their coursework and essays under exam conditions if she was a school leader following the emergence of AI systems.
Geoff Barton, general secretary of the Association of School and College Leaders (ASCL), said: "The system is far too reliant upon students taking a very large number of academic exams at GCSE and then narrows sharply to a small number of subjects in post-16 education.
"We need a blended mix of academic and vocational options which is tailored around the student and which uses artificial intelligence as a tool to aid learning rather than something to be feared as a means of cheating.
"Exams will always be a key component of any system of assessment but it should also be possible to evaluate skills such as analysis and critical thinking without always insisting on serried ranks of students sitting with pens and paper in a large exam hall.
"This is the 21st century after all."
A Department for Education spokesperson said: "Exams are the best and fairest form of assessment which is why our reforms to GCSEs and A-levels significantly reduced the amount of coursework for pupils.
"Where non-exam assessment does exist, there are strict rules in place set by exam boards to ensure pupils' work is their own. Schools and teachers know their pupils best and are experienced in identifying their own individual pupils' work.
"The department has regular, routine engagement with Ofqual, exam boards and school leaders to ensure the fair and effective running of exams and qualifications, and will continue to do so in the run-up to exams this summer."