14-year-old girl Jade Anderson savaged to death by four 'out of control' dogs
Police shoot animals that attacked teenager who was holding meat pie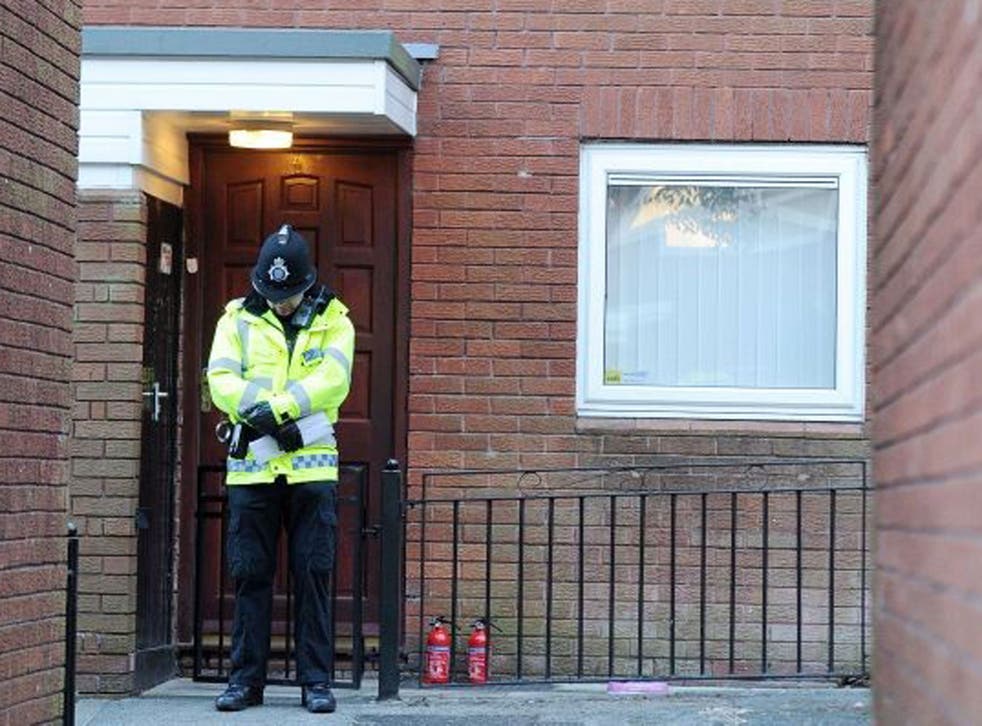 A 14-year-old girl died today after what was believed to be an attack by four dangerous and "out of control" dogs.
Police said officers were confronted by the aggressive dogs – two bull mastiffs and two Staffordshire bull terriers – when they responded to reports of an unconscious girl at a property on the Hagford Estate in Atherton, near Wigan, yesterday afternoon.
Jade Anderson, a student at Fred Longworth High School in Tyldesley, was visiting the house and no one else was present during the attack. She is thought to have lived nearby. Last night it was claimed the girl had been holding a meat pie in her hand and one of the dogs had attempted to bite it. The daughter of the dog owners was said to have told friends: "She moved the pie and the dog's gone for her throat and then they have all gone for her."
Detectives said the dogs, which were destroyed by armed officers shortly after 2pm, would be examined as part of the investigation. A fifth dog was inside the house. "Our thoughts are with the family of the girl who has tragically lost her life. Specialist officers are offering them every support," said Superintendent Mark Kenny, of Greater Manchester Police.
"While our enquiries to find out what happened are ongoing, this girl's injuries are consistent with her having been attacked by dogs." The attack is likely to fuel the debate about control of potentially dangerous pets in the same way as when four-year-old John Paul Massey was killed by a violent dog in Liverpool in 2009.
Only two months ago, the Government was criticised for its inaction on dog attacks and animal welfare when a cross-party committee of MPs said current laws "comprehensively failed" to deal with the issue of irresponsible dog ownership.
The Coalition's proposals to introduce mandatory microchipping in England were described as "woefully inadequate" by the Select Committee on Environment, Food and Rural Affairs in February.
Speaking to The Independent last night, the Labour MP for Bolton West, Julie Hilling, said the attack should prompt moves to "strengthen the law" around dangerous dogs on social housing estates. "There are real problems with dangerous dogs and we need to have stronger legislation to control these animals when they are in private property. This is a terrible tragedy and my thoughts are with the family."
The estate is run by Wigan and Lee Housing, a private firm that manages Wigan Council's 22,600-strong social housing stock. The local authority was unavailable for comment last night.
Register for free to continue reading
Registration is a free and easy way to support our truly independent journalism
By registering, you will also enjoy limited access to Premium articles, exclusive newsletters, commenting, and virtual events with our leading journalists
Already have an account? sign in