59 pages and no apology: Anger at West Yorkshire Police report on Jimmy Savile affair which failed to address why officers were blinkered by his celebrity
Victims' lawyer hits out at 'pathetic' document that clears police of shielding TV idol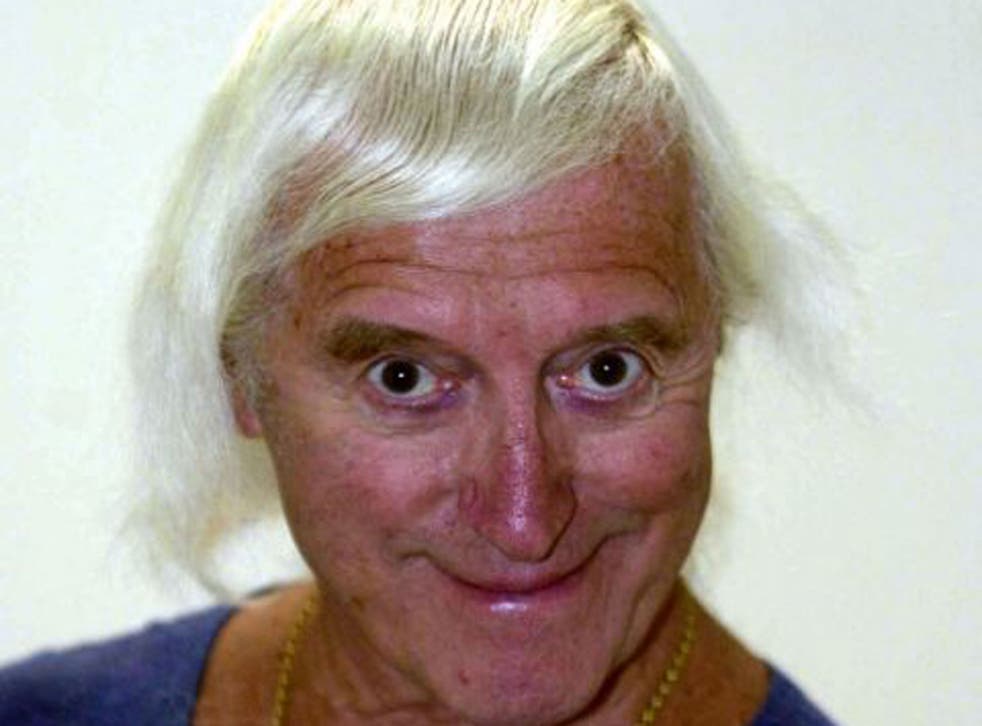 A "pathetic" report into police failures in the Jimmy Savile case failed to address why officers were blinkered by his celebrity and neglected to apologise to his victims, a lawyer representing some of the disgraced former presenter's victims has said.
Police in the presenter's home town of Leeds continued to use the disgraced TV idol for publicity campaigns despite being told by another force that he was the subject of an inquiry into child abuse at a school, the report published by West Yorkshire Police (WYP) revealed yesterday.
The document, which has now been referred to the police watchdog, concluded that while police officers had an "over-reliance on personal friendships" with Savile, they did not protect him from arrest or prosecution.
The report said 76 crimes involving 68 victims relating to Savile had been committed in the West Yorkshire area, but added that none of the offences had been reported before the former DJ's death in October 2011.
The report also revealed the youngest of those victims was five years old at the time and eight others were aged nine or younger. It said that Savile's name was among thousands of men police spoke to during the Yorkshire Ripper investigation, and made reference to Savile's offer to be an intermediary for the police.
Alan Collins, who represents more than 40 of Savile's victims, said the report "didn't add up". "It is pathetic document. It is absolute rubbish and hasn't addressed police officers being influenced by Savile. Their relationship coloured their judgement," Mr Collins said, noting the 59-page document did not contain one apology to victims.
"It's pretty pathetic. The more you scrutinise the document the more the inadequacies come out."
In 2007, Surrey Police asked WYP to check what records it held on Savile in connection with its investigation at Duncroft School and another inquiry into suspected offences dating back to 1964. Despite this, WYP still used Savile for crime prevention promotions. "Information was not shared across departments and there was no recognition of the impact of this information and no checks were made on intelligence systems in securing Savile's services," the report said.
It also showed police officers joined Savile for a weekly coffee at his Leeds home, a ritual known as the "Friday Morning Club" – but said there was no "impropriety or misconduct".
And despite decades of rumours about Savile's behaviour and evidence from retired officers that he was the subject of investigations, the report found no recorded evidence of an allegation of abuse being made while Savile was alive. The report noted: "The force does recognise that some people may have difficulty in reconciling this fact, indeed WYP has difficulty in reconciling this."
Mr Collins added: "There was intelligence, but that intelligence wasn't shared or used, so Savile was able to run rings around police forces. There's collective myopia."
Speaking after its publication, WYP's temporary Assistant Chief Constable Ingrid Lee said Savile had used his celebrity status to "dupe" police, adding that while no evidence of cover-ups has emerged, intelligence that the force received about Savile's behaviour was not recorded on its electronic database.
She added: "There clearly was information available that we should have tied together and we did fail victims."
Register for free to continue reading
Registration is a free and easy way to support our truly independent journalism
By registering, you will also enjoy limited access to Premium articles, exclusive newsletters, commenting, and virtual events with our leading journalists
Already have an account? sign in
Register for free to continue reading
Registration is a free and easy way to support our truly independent journalism
By registering, you will also enjoy limited access to Premium articles, exclusive newsletters, commenting, and virtual events with our leading journalists
Already have an account? sign in