'Unbearable suffering' after acid attack drove victim to euthanasia, murder trial told
Berlinah Wallace allegedly threw sulphuric acid over Mark van Dongen, telling him: 'If I can't have you, no one else will'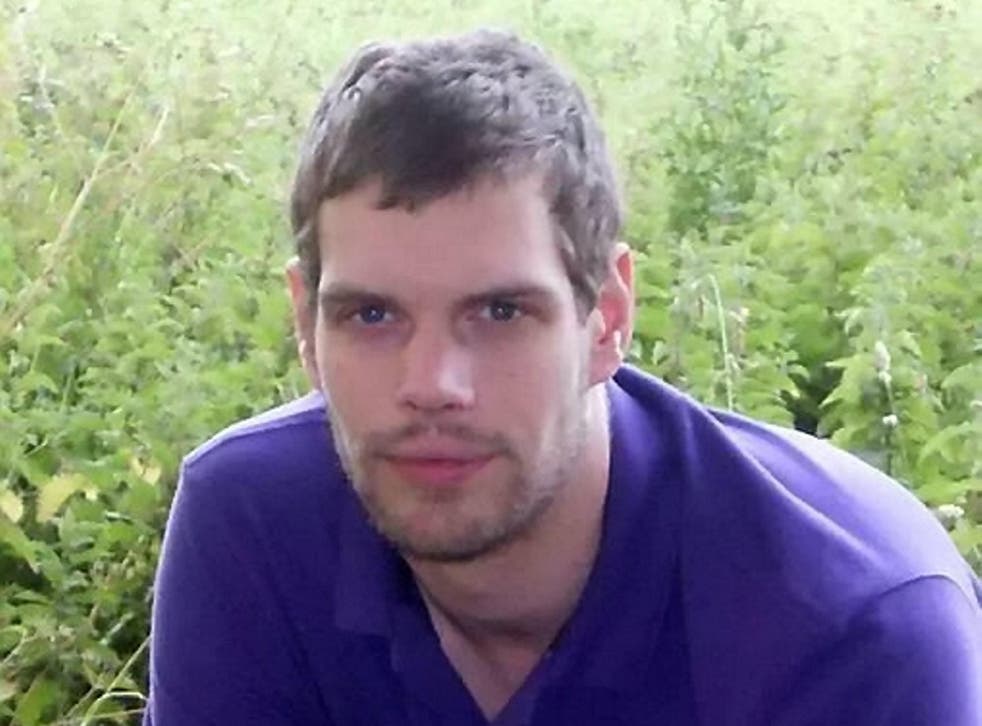 An engineer ended his life at a euthanasia clinic after he was left in "unbearable" agony by an acid attack carried out by his jealous ex-girlfriend, a court heard.
Berlinah Wallace, 49, allegedly threw sulphuric acid over Mark van Dongen, 29, after telling him: "If I can't have you, no one else will".
The attack in Bristol left him paralysed from the neck down, partially blind, and unrecognisable, Bristol Crown Court heard.
The Dutch-born engineer suffered 15 months of pain before being allowed to die at a euthanasia in Belgium, where doctors said he was enduring "unbearable physical and psychological suffering'' in January 2017.
The pair were together for five years but split up in August 2015 and Mr Van Dongen, although still supporting Ms Wallace financially, began seeing another woman.
In the hours before the attack, they appeared to attempt to rekindle their romance.
They later argued and Ms Wallace, a part-time fashion student, told Mr Van Dongen she would spend the night at a hotel, the court heard.
But at 3am on 25 September 2015, Ms Wallace returned to their flat, woke up her former partner and threw sulphuric acid in his face, prosecutors said.
Mr Van Dongen ran into the street in his underwear screaming for help and was taken into a neighbour's flat and put under the shower until paramedics arrived.
Neighbours described him as looking as though was doused in grey paint.
The acid left Mr Van Dongen with horrific injuries. He was unable to move his tongue, lost one eye, and was partially blinded in another. Doctors were forced to amputate his left leg, the court was told.
An A&E doctor at Southmead Hospital recalled how Mark caught sight of himself in the mirror and screamed: "Kill me now, if my face is going to be left looking like this, I don't want to live."
He was kept at the Bristol Hospital until moving to care home in Gloucester for a month, before asking his father to take him back to Belgium, where his family lived.
Prosecutor Adam Vaitlingam told the court: "Over the next few days and weeks Mark was seen by doctors in Belgium. They confirmed that he was paralysed for life.
"He was taking the maximum dose of pain relief. He would have known he was extremely disfigured, that he needed constant care, that he would be in significant pain for the rest of his life."
He added: "His physical condition improved a little - he regained the power of speech, though never the ability to move. But 15 months later, deciding that he could bear it no longer, he asked a euthanasia clinic in Belgium to assist him in taking his own life.
"He was examined by three consultants, who confirmed that this was, in their terms, a case of unbearable physical and psychological suffering despite maximum medical support."
He died at the clinic on 2 January, 2017.
"It is the prosecution case that the defendant deliberately threw acid at Mr Van Dongen, intending to cause him serious harm," Mr Vaitilingam added. "She admits throwing it but denies any intent to cause him harm. She says that she believed that what she was throwing over him was a glass of water.
"It is the prosecution case that the physical and mental suffering that he sustained from that deliberate acid attack were what drove him to euthanasia. Put simply, he could not bear to live in that condition. If that is right, we say, then she is guilty of murder."
Ms Wallace denies murder and throwing a corrosive fluid with intent to cause grievous bodily harm.
She said she believed she was throwing a glass of water at her former partner. She also claimed Mr Van Dongen filled the glass and tried to dupe her into drinking it along with medication she took in a bid to kill or injure her.
The court heard the couple had fallen out the month before the attack when Mr Van Dongen began seeing another woman, Violet Farquharson.
UK news in pictures

Show all 51
Prior to the alleged attack, Ms Farquharson began receiving silent phone calls and Ms Wallace was given a police warning about harassment.
Shortly before his death, Mr Van Dongen told his colleagues that Ms Wallace had been violent towards him and had threatened to stab him. They said he "was genuinely frightened" of her.
On 2 September, Ms Wallace ordered a bottle of sulphuric acid from Amazon, the court heard. A fortnight before the attack she began searching on Google for images of acid attack victims.
Mr Vaitlingam said: "The defendant denies that her purchase of the sulphuric acid had anything to do with the end of the relationship. She was to say to police interview she bought it because of a smell from the drains in the flat. She says that Mark knew she was buying it and why.
"He, on the other hand, was to tell police that he did not know that she had bought the acid and did not know that it was in the flat."
When police approached Wallace at her flat following the attack they found her sitting on the sofa with a glass beer mug on the floor beside a piece of cloth and a paintbrush.
Asked by police what had injured her former partner, Ms Wallace replied: "Acid. I was using it to distress some fabric."
She pointed to the floor before taking the officers into the kitchen and showing them the bottle under the sink, the trial heard.
Mr Vaitlingam said: "Another police officer spoke to Mark Van Dongen while he was in the ambulance. He describes how Mark was screaming in pain for the entire journey, but remembers that Mark asked him to 'please [ensure] that my girlfriend is OK' and saying that he thought the defendant might be on the way to Violet's address."
Defence barrister Richard Smith, representing Ms Wallance, told the jury Mr Van Dongen "bluntly told untruths to the police before his death."
Ms Wallace had previously reported Mr Van Dongen to police due to their volatile relationship, he said.
Mr Smith added: "It is understandable when you see someone covered in acid running from a building, you can understand that looks like a victim.
"It might not be all that it seems. From the very moment that Mark van Dongen, if he poured the acid in that glass himself, he has become the author of his own misfortune."
The trial continues.