Acid attack victim 'spelled out killer's name with his tongue', father tells court
'He was lying in his bed and she was suddenly behind his bed and she shouted 'she couldn't have my life. If I can't have it nobody else will get it''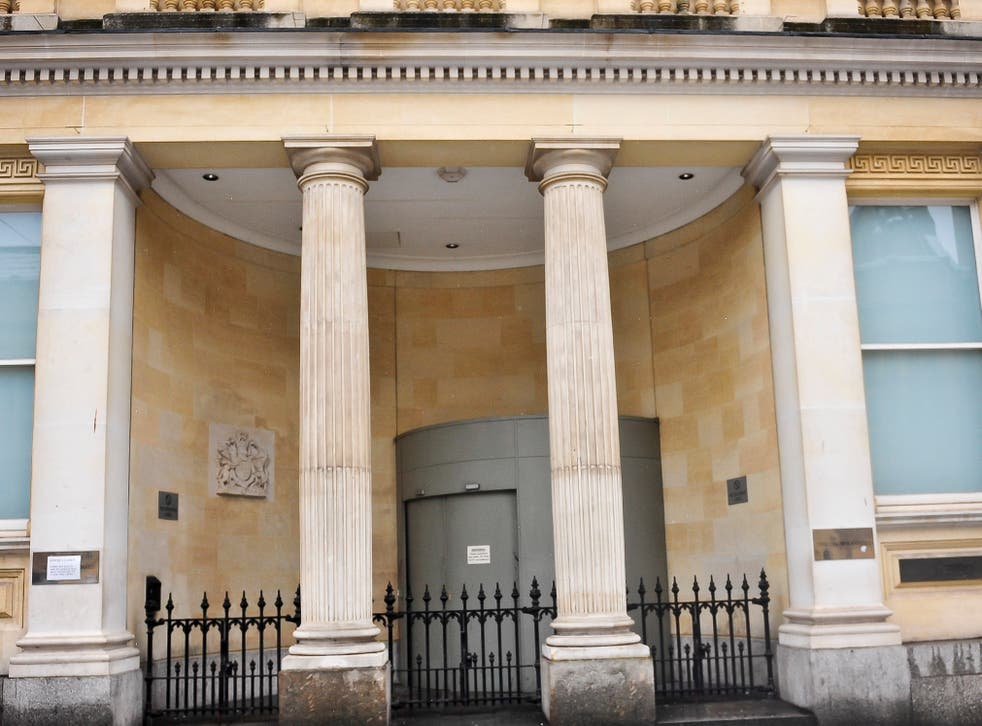 A man who died at a euthanasia clinic after he was paralysed in an acid attack, used his tongue to spell out the name of his killer, his father told a court.
Mark Van Dongen, 29, was paralysed from the neck down, "grotesquely scarred" and all but blinded by the attack in September 2015, Bristol Crown Court heard.
His ex-girlfriend Berlinah Wallace, 48, was said to have told him: "If I can't have you, no one else can."
Mr Van Dongen ran out into the street screaming in pain in the Westbury Park area of Bristol before a neighbour took him to a nearby flat, put him in a shower and called 999.
Dutch-born Mr Van Dongen suffered 15 months of pain before dying at a clinic in Belgium in January.
His father Cornelius told the jury that it was four months before he was able to communicate with his son by using an alphabet and another five months before they could speak.
"He stuck his tongue out and he spelt out 'Berlinah'," he said. "He was lying in his bed and she was suddenly behind his bed and she shouted 'she couldn't have my life. If I can't have it nobody else will get it'.
"These are the words I remember he said. He stepped outside and shouted really loudly for help."
Cornelius Van Dongen, giving evidence through a Dutch interpreter, said his son was transferred from a care home in Gloucester to a hospital in Belgium in November last year because he was distressed and could not settle.
"He wanted to return to a normal life – that's what he wanted," he said, fighting back tears. "The fact that he couldn't move his arms was the straw that broke the camel's back.
"He completed his application for euthanasia. He said that, 'My life has come to nothing and there is nothing left'. He said, 'All I have is a different ceiling to look at'."
The court heard that Mr Van Dongen had developed an acute lung infection which would require a tube being inserted in his throat and a 95 per cent chance of him losing his voice.
Adam Vaitilingam QC, prosecuting, asked Cornelius Van Dongen: "What did he say about not wanting the tube in his throat?"
The witness replied: "He didn't want any more pain and didn't want any more surgery and wanted to be able to talk to me until the last seconds. He didn't want to go on any further and he just wanted to die."
He confirmed he was present when his son died on 2 January.
UK news in pictures

Show all 50
He also told the jury his son was scared of Wallace and had called the police "several times" about her but "received no support".
"He was scared and he was afraid of her. You can see what happened," he said.
Wallace, of Westbury Park, Bristol, denies charges of murder and applying a corrosive fluid. She claims she thought she was throwing a glass of water at Mr Van Dongen.
The court heard the couple had been seeing each other for five years and lived together in Wallace's flat.
The trial continues.
Press Association