UK has one of highest rates of acid attacks in the world, police reveal
An average of two attacks a day are recorded by forces across the country
Lizzie Dearden
Home Affairs Correspondent
Thursday 07 December 2017 21:08 GMT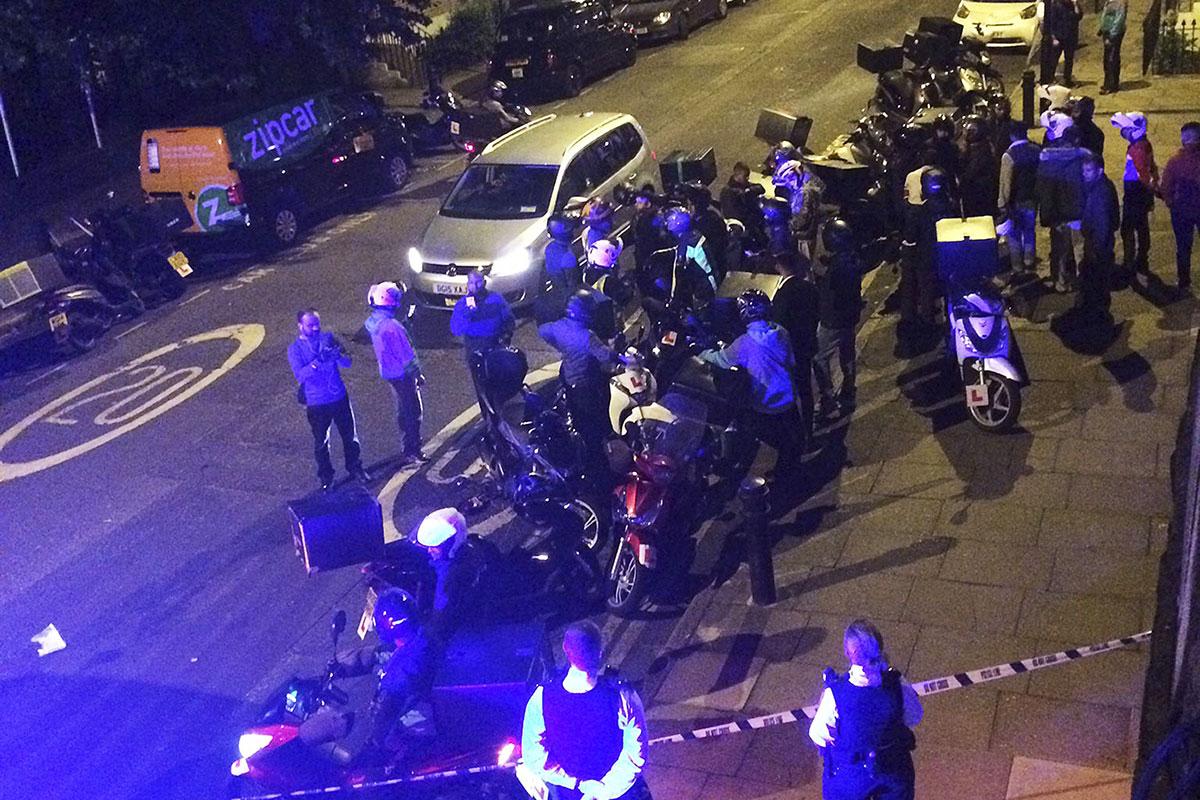 The UK now has one of the highest number of recorded acid attacks per person of any country in the world, and the figure is expected to rise further, police have warned.
Senior officers believe the horrific crimes are not always being reported, meaning the unprecedented number of known assaults using corrosive substances may be a fraction of the true total.
More than 400 such attacks were recorded in the six months to April – an average of two a day.
Two people have so far died as a result of acid attacks, with many more left with life-changing injuries, and pressure has been mounting on authorities to act.
Rachel Kearton, the Assistant Chief Constable of Suffolk Police and National Police Chiefs Council (NOCC) lead on corrosive attacks, said officers were struggling to respond to the spike without dedicated laws.
"The UK now has one of the highest rates of recorded acid and corrosive substance attacks per capita in the world and this number appears to be rising," she told a briefing in London.
"It appears that in 2017 we will again exceed previous records for the number of attacks [but] I strongly feel that this is an under-reported crime at this time."
Ms Kearton said accident and emergency departments are treating far more people for corrosive injuries than are reporting the attacks to police.
CCTV captures suspected acid attack in east London
She said that domestic violence victims and people involved in gang crime may be reluctant to come forward and called on anyone affected to contact police.
The Home Office is currently drawing up draft legislation targeting acid attacks, which could bring in punishments for anyone carrying corrosive substances without justification and restrict purchases.
But the current law means that police officers need adequate suspicion to stop potential attackers or proof of malicious intent, and are unable to test seized substances in the street.
"There are increasing levels of concern among officers because there does appear to be an escalation in these incidents," Ms Kearton said.
"I am keen on legislation to be developed to place the onus on the individual to justify why they are carrying that substance.
"We have to bear in mind that these are legitimate substances that often have household uses, that are probably owned by all of us."
Ms Kearton said between 15 to 20 different substances are so far known to have been used in attacks but that there are likely to be more.
"You've got bleach, chemical irritants – anything you might find in a kitchen cupboard," she warned. "It's very difficult to control all substances."
Offenders are concealing the weapons by carrying them in squeezy soft drinks bottles, making them almost impossible to identify without chemical analysis.
The Metropolitan Police ran a pilot over the summer seeing officers using litmus paper to test liquids in east London, but the NPCC said the trial had been unsuccessful as although they were shown to be acid or alkaline, they were not proven to be harmful.
The results of the pilot are under review and Scotland Yard said it was looking to develop new technology.
Police have stressed that acid attacks are not a new phenomenon in the UK, with the first report dating back to 1736, but the past year has seen offences increase and divert from domestic violence into robbery and hate crime.
Ms Kearton said the dominant trend now sees men attacking other men, but that offenders appear to be getting younger as links are drawn with existing gangs and initiations for younger members.
A secondary effect appears to be the isolated use of "fake acid attacks" in hate crimes or robbery, where an innocuous liquid is thrown on a victim with the aim of panicking them into letting go of possessions.
Many high-profile attacks have happened in London and other cities – where moped riders have been a frequent target - but Ms Kearton said the use of corrosive substances was spreading to rural areas.
As recently as Wednesday night, an officer in her home force of Suffolk was called to an incident where an officer "described the skin on that victim as 'bubbling'", she added, warning: "This is happening across the UK."
Statistics showing the scale and distribution of corrosive attacks are difficult to obtain because recording is spread through other crimes, including grievous bodily harm, robbery and hate crime.
But police are currently carrying out a survey across England and Wales, with the results due in February, and the Home Office has commissioned separate research seeing convicted attackers interviewed to learn more about their motivations.
"The first aim is for us not to have any survivors at all, and to prevent this activity taking place," Ms Kearton said.
Police are mounting projects with youth and community groups to combat the use of corrosive substances, while agreements are already in place with some retailers to stop the sale of the most harmful liquids or impose age restrictions and identification checks.
The emergency services have developed a joint protocol to ensure they can provide the same first aid to victims and preserve evidence at the scene, while every police officer in the country is being given specific training over the coming 12 months.
A Home Office spokesperson said: "We are consulting on banning the sale of the most harmful corrosive substances to under 18s and introducing minimum custodial sentences to those who are repeatedly caught carrying corrosive substances without good reason, which mirrors the laws on carrying knives.
"This sends the clear message that the cowards who use these as weapons will not escape the full force of the law."