After 25 years and five inquiries, who did murder Daniel Morgan?
Campaigners call for public inquiry to probe links between victim and NOTW journalist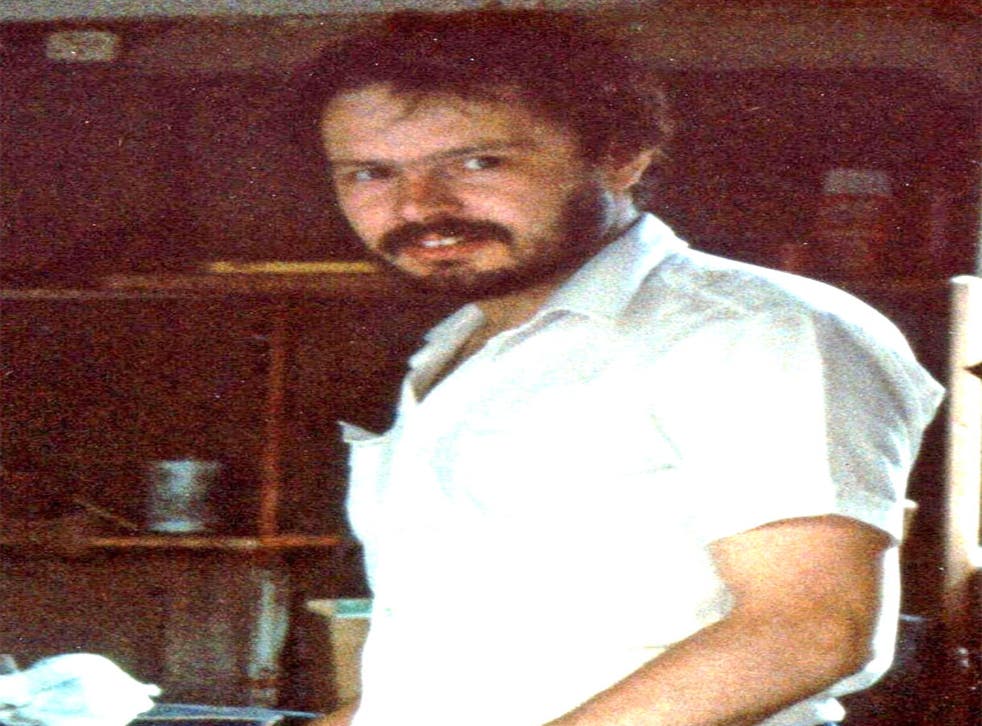 A News of the World editor should be investigated by a public inquiry into the notorious unsolved murder of a private detective who had allegedly sold him a story about police corruption, the victim's family and campaigners said yesterday.
As the 25th anniversary of the death of Daniel Morgan looms next week, the failure of the Metropolitan Police to catch his killers was raised in Parliament by a senior Labour MP who highlighted claims that Alex Marunchak, a journalist at the NOTW from 1981 to 2006, knew that the private detective was about to expose bent Metropolitan Police officers before he died in 1987.
Mr Marunchak, who has denied knowing Mr Morgan, had close links to Mr Morgan's business partner, Jonathan Rees, and their south London investigation agency, Southern Investigations. Mr Rees, who was last year cleared of Mr Morgan's murder, built up a lucrative business selling stories to the NOTW and other tabloid papers, which it is claimed were based on illegal news gathering and a network of corrupt police officers.
A Home Office minister yesterday held out the possibility of fresh prosecutions in the case after a review by Scotland Yard and the Crown Prosecution Service of the collapse of last year's trial. The review was due to be published last month but policing minister Nick Herbert said it would now be released "very shortly", adding that the Government had not ruled out a public inquiry.
Mr Herbert also put forward the example of the Stephen Lawrence murder, in which two of his killers were brought to justice after forensic evidence was obtained using new techniques, as a possible avenue for a fresh investigation.
But such reassurances were of little comfort to Mr Morgan's family. Alastair Morgan, Daniel's brother, who has campaigned tirelessly to see the killers brought to justice and seen five Scotland Yard investigations fail to secure that goal, said yesterday that he and his family no longer had any confidence in the police and reiterated calls for a judge-led public inquiry into the murder.
He told The Independent: "This murder is only technically unsolved. The police have a very good idea who the killers were and five investigations have not resulted in a single conviction. It is my belief that they have no understanding of the cover-ups and corruption that mean my brother's murderers remain at large. The only way forward we can see now is a judicial inquiry."
At the core of any inquiry should be the web of connections between Mr Rees and newspapers, in particular the NOTW and Mr Marunchak, according to Mr Morgan.
Tom Watson, the Labour MP at the heart of the campaign on phone hacking, yesterday told a Parliamentary debate that police surveillance of Southern Investigations showed frequent contact between Mr Rees and the NOTW editor, who had both registered companies at the same address.
Daniel Morgan was murdered beside his car at the back of the Golden Lion pub in Sydenham, south-east London, on the evening of 10 March 1987 shortly after he had met Mr Rees for a drink. It was a particularly vicious killing – the attacker dealt a single blow to Mr Morgan with an axe, which he left embedded in his victim's skull.
Mr Watson said that shortly before the killing Mr Morgan had talked about selling a story to a newspaper and that his family believed this related to police corruption. Brian Madagan, Mr Morgan's former employer, made a statement to police saying the newspaper in question was the NOTW and Daniel's contact was Mr Marunchak, who it is alleged agreed to pay £40,000 for the story.
Mr Marunchak, who worked as his paper's crime editor before becoming a news executive, has previously denied knowing or speaking to Mr Morgan before his death. In a statement, his lawyers said: "Our client has never had any contact with Daniel Morgan and denies all allegations of wrongdoing."
The alleged closeness of the relationship between the journalist and Mr Rees, whose company was receiving £150,000 a year from the NOTW and who has also consistently denied any wrongdoing, was highlighted this week at the Leveson Inquiry when a witness said the NOTW had tried to subvert one of the investigations into the Morgan murder by carrying out surveillance on the detective leading police inquiries.
Jacqui Hames, whose husband, DCI David Cook, was heading the reinvestigation, described how two vans were used to follow the couple in July 2002. Subsequent inquiries found the vans had been leased to the NOTW through Mr Marunchak. Ms Hames said she believed the surveillance was being carried out on behalf of Mr Rees and his associates to subvert any investigation.
Mr Watson, who said recordings from police bugs placed inside Southern Investigations, which could hold important evidence, had yet to be transcribed, said: "Rees's confirmed links with Marunchak take the murder of Daniel Morgan to a new level."
Speaking during a private members' debate, the MP said that Scotland Yard was also "sitting on" claims that Mr Marunchak boasted of paying the relatives of police officers investigating the Soham murders in 2002 for information. He called for the Home Office to look at the secret reports.
Mr Watson said: "These are allegations that as far as we know have not been investigated. I don't know whether these intelligence reports are accurate but I do know that Alex Marunchak was involved in writing stories about how the Manchester United shirts of those young girls were found."