Amanda Hutton starved four-year-old son to death then ordered pizza, court hears
Mother with history of alcohol and drug abuse let her son starve to death, court told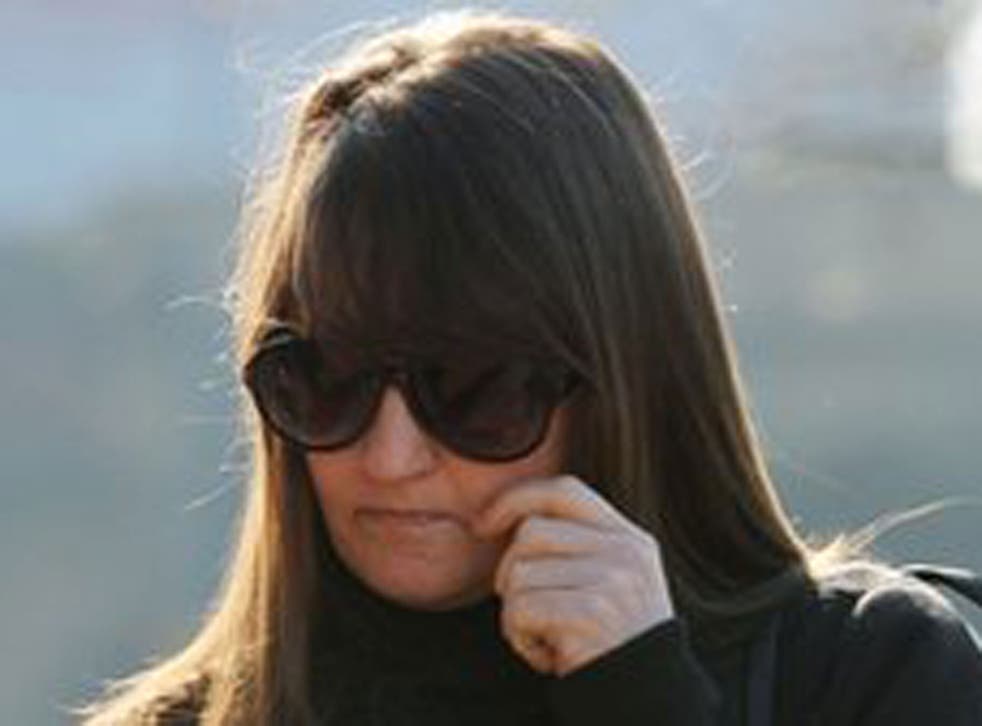 The mummified corpse of a four-year-old boy was found in a cot in his mother's bedroom almost two years after he starved to death, a court heard today.
Jurors were told how Hamzah Khan's body was still dressed in a baby grow, designed for a child aged six- to nine-months-old, when police made the "dreadful discovery" at a house in Bradford, West Yorkshire, in September 2011. Due to malnutrition, the clothes still fitted him.
Prosecutors allege that the boy's mother, Amanda Hutton, a former care assistant, had failed to feed her son "over a lengthy period" resulting in his death. Hutton, 43, who prosecutors claim was an abuser of alcohol and cannabis, denies manslaughter.
Paul Greaney, QC for the prosecution, told Bradford Crown Court that Hamzah died on 15 December 2009, but that his body was not discovered until 21 months later. "Amanda Hutton failed to provide her child with the nourishment that he needed to survive and, in so failing, she killed him," he said.
Hutton, who ordered pizza within hours of her son's death, had continued to claim child benefit for him, it is alleged.
Mr Greaney told the court the boy's body was found after a police community support officer spoke to Hutton and became concerned about the smell coming from her house.
Eventually, more police arrived and entered the property. "What they discovered disturbed even hardened officers," he said.
Mr Greaney claimed the officers were faced with "conditions of squalor". He told the jury: "Furthermore, within a cot in the bedroom of Amanda Hutton, a police officer found the mummified corpse of a child."
The jury would have to consider whether Hamzah "became a secondary and less important consideration" than her substance addictions, he added.
Mr Greaney said he expected the defence to argue that the boy's malnutrition could have arisen through "some naturally occurring condition". But the prosecution alleges that Hutton is guilty of manslaughter by gross negligence for failing to feed her son adequately and failing to seek medical assistance for him.
Jurors were told that Hamzah's father, Aftab Khan, was separated from Hutton and lived elsewhere. In police interviews Hutton was said to have described placing the boy in his cot and treating his body "with dignity". He was found by police officers "with a teddy".
The case continues.
Register for free to continue reading
Registration is a free and easy way to support our truly independent journalism
By registering, you will also enjoy limited access to Premium articles, exclusive newsletters, commenting, and virtual events with our leading journalists
Already have an account? sign in