'Far-right extremist' charged with 12 terror offences including encouraging attacks
Andrew Dymock, 22, arrested in operation over 'suspected right-wing terrorism online'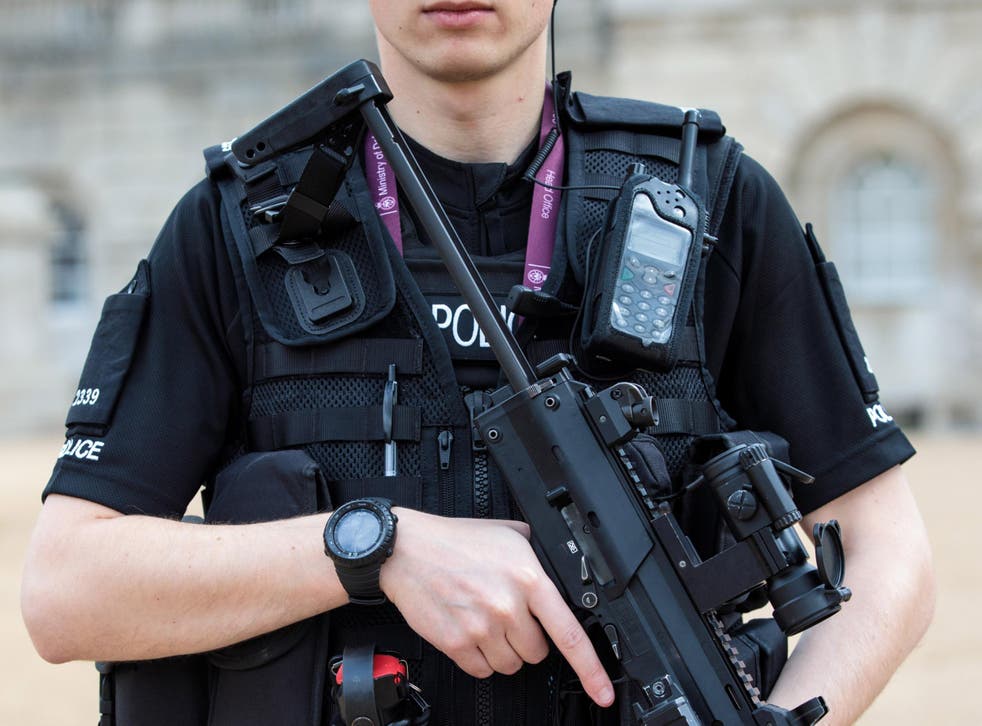 An alleged far-right extremist has been charged with 12 terror offences, including encouraging attacks.
Andrew Dymock, 22, was arrested at his home in Bath on Wednesday morning.
The operation followed "a pre-planned, intelligence-led investigation into suspected right-wing terrorism online," Counter Terrorism Policing North East said.
Mr Dymock has been charged with five counts of encouraging terrorism, four counts of disseminating terrorist publications, two counts of terrorist fundraising and one of possessing material useful to terrorists.
He was due to appear before Westminster Magistrates Court on Thursday.
UK news in pictures

Show all 50
His arrest came as new figures showed the number of people arrested for terror-related activity has fallen by 20 per cent in a year.
A total of 259 people were detained in the year to September, and only 88 arrests resulted in a charge.
A further 14 (5 per cent) received a caution, were recalled to prison or handed over to immigration authorities and 60 suspects (23 per cent) were released without charge.
White people made up the largest group of suspects (41 per cent) followed by Asian people (37 per cent) and black people (9 per cent), the Home Office said.
The majority of suspects were British, with other nationalities including Algerian, Pakistani, Iraqi, Iranian and Somalian.
More than a third of those arrested were released on bail or under investigation – meaning they were not subjected to any restrictions while enquiries into the offences continued.
During the same period 53 terror offenders were released from prison, including one who had received a life sentence and one on an indeterminate sentence for public protection.
Overall, 353 terror criminals and suspects have been released from prison between June 2012 and the same period in 2019, of which 245 were convicted.
As of 30 September, 224 terrorist prisoners remained in custody, with 77 per cent categorised as Islamists and 17 per cent extreme right-wing.
The figures were released days after convicted terrorist Usman Khan killed two people in a terror attack in London.
The 28-year-old had been jailed in 2012 for his part in a plot to bomb targets including the London Stock Exchange, and was released automatically without a Parole Board hearing last year.
Officials said he had taken part in deradicalisation programmes in jail.
Khan, who was armed with two knives and wearing a fake suicide vest when he launched the attack at a prisoner rehabilitation event at Fishmongers' Hall last Friday afternoon, was tackled by members of the public, including ex-offenders from the conference, before being shot dead by police.
At the time of the attack, he was being monitored by MI5, police and probation authorities, and restricted by a series of licence conditions.
Before being jailed, he had been part of Anjem Choudary's al-Muhajiroun Islamist network and was trying to set up a terrorist training camp in Pakistan.
The government has launched an urgent review of serving prisoners at risk of radicalisation, as well as convicted offenders including Choudary who have recently been freed on licence.
Police, security services and probation teams are examining the files of about 200 known extremists, with some reportedly facing bans from large towns and cities.