Jewish man punched after trying to help teenage girls being abused on London bus
Police say suspect hurled antisemitic abuse at victim before attacking him when he tried to help girls
Lizzie Dearden
Home Affairs Correspondent
Friday 13 December 2019 19:12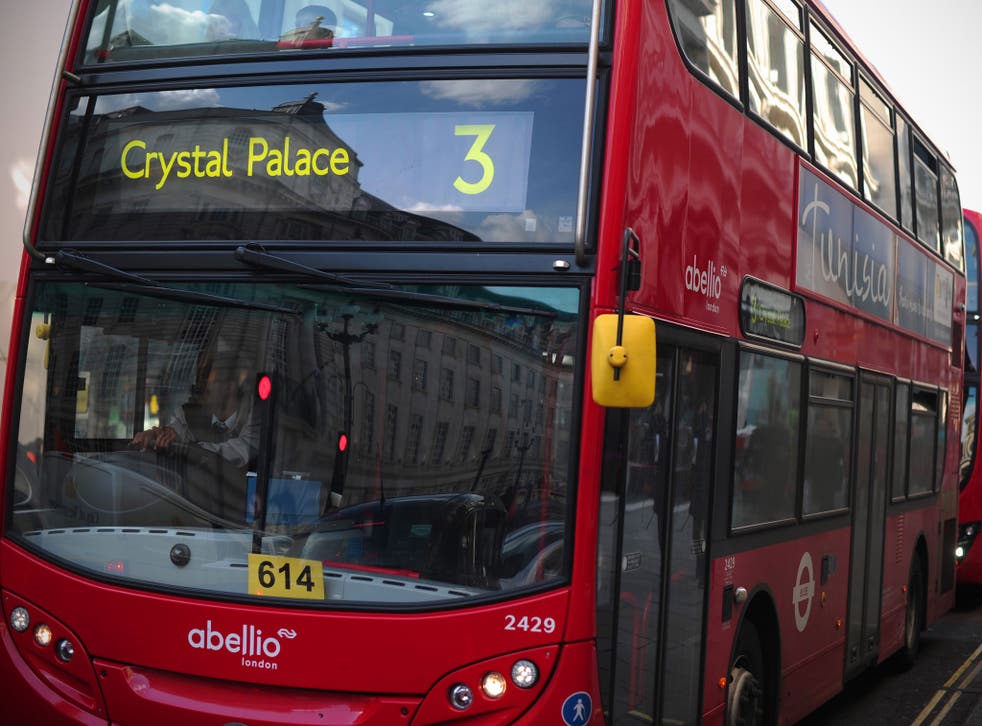 A Jewish man has been punched by an assailant shouting antisemitic insults on a London bus.
Police said the victim had already been verbally abused by the suspect, before the attacker started shouting at a group of teenage girls who were travelling on the same bus.
"At this point, the first victim intervened and tapped the suspect on the shoulder," a spokesperson for the Metropolitan Police said.
"The suspect then punched the victim in the arm."
The victim, a 36-year-old man, had been reading a prayer book on the 254 bus as it passed through Stamford Hill.
UK news in pictures

Show all 50
He got off the bus and called the police following the attack on 6 December.
Officers could not initially find the assailant, who they said "made a number of antisemitic comments".
Analysis of CCTV led investigators to a suspect who was arrested at his home on Friday morning and remains in custody.
The 48-year-old man was detained on suspicion of a racially aggravated public order offence.
Det Supt Adam Ghaboos said: "We have a large Jewish community in Hackney who have the right to live peacefully without being victimised because of their faith.
"My officers will thoroughly investigate all hate crimes that are reported to us and I would strongly urge anyone who has been the victim of hate crime, be it physical or verbal, to report it to police as soon as possible."
The incident came days after another reported antisemitic assault in London, where a visiting rabbi was allegedly left "bleeding and dazed" after being beaten near Amhurst Park on 30 November.
In another alleged hate crime last month, a Tube passenger verbally abused a Jewish man and his children on a Tube train before being confronted by a Muslim woman and other passengers.
Hate crimes have risen by 10 per cent across England and Wales to a record high of almost 103,400 in 2018-19.
London Tube passengers unite to challenge man hurling antisemitic abuse at Jewish family
Racial attacks rose 11 per cent to 79,000 offences, and religious hate crimes increased by 3 per cent to 8,566 incidents.
Almost half of religious attacks targeted Muslims, while 18 per cent targeted Jewish people.
The Home Office said the increase could be driven by better recording by police and the increased confidence of victims to report, but "genuine increases cannot be ruled out".
Official figures showed that more than half of all incidents were public order offences, which include street harassment and abuse, and a third were violent attacks. Others included criminal damage and arson.
Register for free to continue reading
Registration is a free and easy way to support our truly independent journalism
By registering, you will also enjoy limited access to Premium articles, exclusive newsletters, commenting, and virtual events with our leading journalists
Already have an account? sign in
Register for free to continue reading
Registration is a free and easy way to support our truly independent journalism
By registering, you will also enjoy limited access to Premium articles, exclusive newsletters, commenting, and virtual events with our leading journalists
Already have an account? sign in