April Jones murder - the full story: Alcoholic paedophile Mark Bridger turned online sex fantasies into grim reality
Former lifeguard took the trusting youngster into his Land Rover and made evil fantasy a reality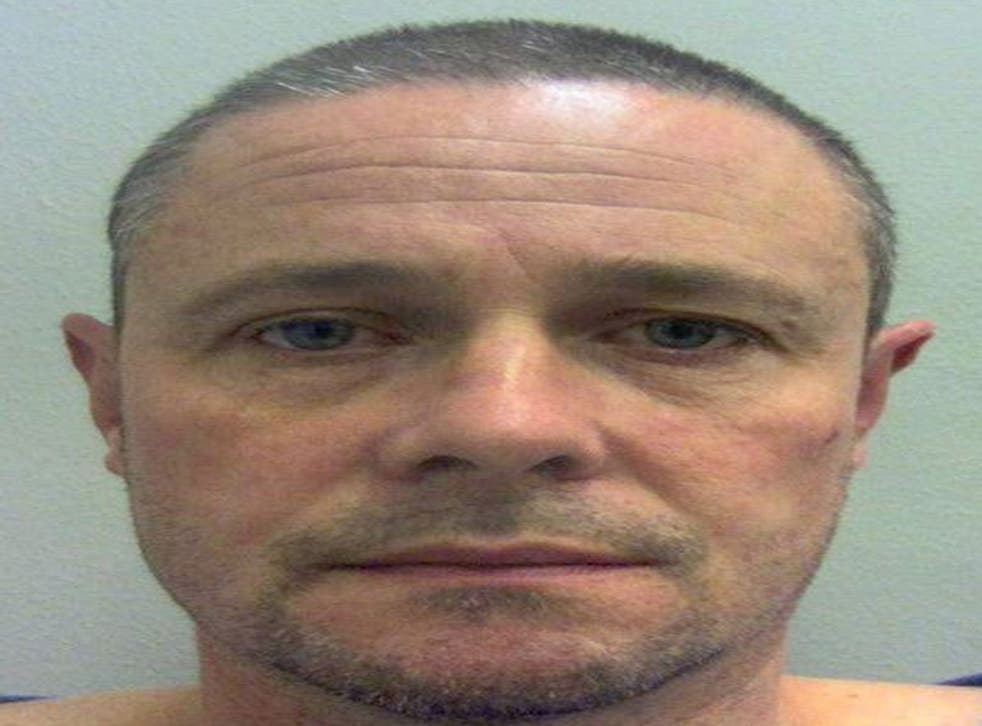 Mark Bridger was an alcoholic paedophile who was infatuated with young girls and who lived out violent sexual fantasies through the internet.
On a chilly autumn evening last October, shortly after going to a parents' evening at his daughter's school which she attended alongside his victim April Jones, he took the trusting youngster into his Land Rover and made the evil fantasy a reality.
He murdered her and disposed of her body. So effective were his efforts at concealing the five-year-old's remains– either by incinerating them in the woodburner at his whitewashed cottage just a few miles from April's home, or hiding her in the rugged hills and streams of the surrounding mid Wales countryside, that she was never found, despite the largest search operation ever mounted in British policing history.
Further reading:
Mark Bridger found guilty of murder and abduction of April Jones
During the hunt teams of professional searchers on land, sea and air were joined by hundreds more volunteers who flocked to Machynlleth from all over the country in the days after April went missing to help look for her.
Bridger was immediately the chief suspect in the hunt. He wove an elaborate and fantastical defence initially whilst being interviewed by police, thwarting any hopes of finding the child alive, and then during the course of the month-long trial during which he broke down repeatedly. Yet despite the outward display of regret he showed no regard for the heartache his obfuscation and lies heaped on April's grieving family.
His claims that she had died in a road traffic accident with his Land Rover Discovery and that fuelled by panic and alcohol he was unable to recall what he had done with her body were as risible as they were calculated. Bridger's distinctive vehicle had been spotted by April's friend on the night she went missing. Her blood was discovered throughout his home, mainly concentrated in front of the stove where fragments of a child's skull were also recovered, along with a charred boning knife.
Although he was to prove every parent's worst night mare, the powerful, six-footer with a snake tattooed on his arm, was a trusted figure on the Bryn y Gog estate where he had had relationships with at least two women and used to invite children over for sleepovers at his house.
The father of six– the product of four relationships - was also well known to the Jones family. He claimed to have been a Facebook friend of April's mother Coral with whom he used to exchange greetings in the street after helping her with her car. The child's father Paul was a former friend from when the two men dated local sisters.
Yet the family knew nothing of his compulsions – believing him like many others to be a former serving officer with the SAS who had trained in exotic locations around the world, a myth he perpetrated after arriving in Mid Wales in the late 1980s.
Unlike the idealistic alternative lifestyle brigade who flocked to the picturesque town at around the same that time, gun-obsessed Bridger had a long criminal record which he had begun to accumulate aged just 19.
He had pleaded guilty to a string of offences including attempting to take a car, possession of a firearm, having an imitation firearm, theft and two counts of obtaining property by deception. But though he was regarded as a drinker with a short and often violent temper, particularly directed against women and on one occasion a fellow motorist in a road rage attack, he was never considered a risk to children or convicted of a sexual offence.
The college drop-out had drifted through a series of jobs, including an unsuccessful stint with the London Fire Brigade. After moving to Wales following a row with his family in Surrey, he worked as a life guard, a slaughter house worker and in forestry – an occupation which gave him specialist knowledge of the tracks and hills surrounding the market town.
Bridger's personal life had begun to unravel in the months leading up to the murder.
On the day of the killing, as he sent angry text messages to an ex-girlfriend and tried to arrange dates with a number of other women who he hit on at random, he spent time viewing his collection of child pornography.
The disturbing cache included 65 criminal-standard abuse images. Carefully categorised into separate folders were pictures of Soham murder victims Holly Wells and Jessica Chapman and British schoolgirl Caroline Dickinson who was raped and killed on a school trip to France in 1996.
The illegal pictures were kept away from holiday snaps in anonymous files including one marked "Z0" that contained obscene imagery of child abuse.
Another was marked "clothed" and the other bore the name of April's 16-year-old half-sister who he had described as "beautiful" and an "up and coming model". She had earlier refused a Facebook request to befriend the 47-year-old on the advice of her mother. Bridger meanwhile set his own Facebook settings to maximum and concealed his age.
The files contained photographs from the social networking site including a number of April which were downloaded just eight days before her murder. There were also pictures of a teenage daughter of one of Bridger's friends and a number of other young girls from the town.
Among the search terms allegedly typed into his computer were "naked young five-year-old" whilst the computer picture library was found to contain pictures including one of a pregnant eight-year-old girl as well as sexually explicit cartoons.
Bridger insisted throughout that he was not a paedophile, claiming he was impotent as a result of anti-depressants and alcohol abuse – telling the court he drank up to 25 cans of cider and a bottle of wine a day.
He claimed he had been conducting research into his own teenage daughter's physical development, or had been keeping the pictures to complain to publishers after happening across them during a search for SpongeBob Squarepants.
Yet for all his lies and claims that he was out of control on drink and panic, Bridger went to extraordinary lengths to cover his tracks. His cottage had been comprehensively cleaned and the fire spotted burning evidence away as he calmly walked his dog whilst the rest of the town frantically searched for the missing child.
A blood test taken when he was arrested starkly contradicted his assertion that he had been drinking heavily in the run up April's disappearance whilst chillingly it was also to emerge that he had approached three other girls before making off with his victim.
April Jones was described as happy-go-lucky and who like any child her age would occasionally play up. She suffered from a mild form of cerebral palsy for which she needed pain-killing medication.
On the day of her disappearance she had been swimming with her mother and a friend and was allowed to play outside because she had been given a glowing report from school.
The community rallied around the family in the immediate aftermath of her going missing. Four days after she was snatched Machynlleth was a sea of pink ribbons attached to cars, houses and shops in a desperate show of solidarity.
Yet despite the months of searching which was only reluctantly abandoned in the spring, the Jones family do not know what happened to their daughter's remains – a secret that the man who killed her steadfastly refuses to disclose.
Further reading:
Bridger's cottage should 'no longer exist', say April Jones' parents
April had a 'tantrum' so she could play out with friends on the night of her abduction
The search for April Jones in numbers
Mark Bridger watched brutal rape film before murdering April
Psychologist: 'Mark Bridger could take years to reveal what happened to April Jones'
Search for April Jones' remains will continue if Mark Bridger gives up information
Register for free to continue reading
Registration is a free and easy way to support our truly independent journalism
By registering, you will also enjoy limited access to Premium articles, exclusive newsletters, commenting, and virtual events with our leading journalists
Already have an account? sign in
Register for free to continue reading
Registration is a free and easy way to support our truly independent journalism
By registering, you will also enjoy limited access to Premium articles, exclusive newsletters, commenting, and virtual events with our leading journalists
Already have an account? sign in