Art dealer who stole celebrity portraits of the Rolling Stones, Princess Diana and Bob Dylan jailed for four years
Jonathan Poole, 69, imprisoned after taking £500,000-worth of work over 27-year period in case likened to The Thomas Crown Affair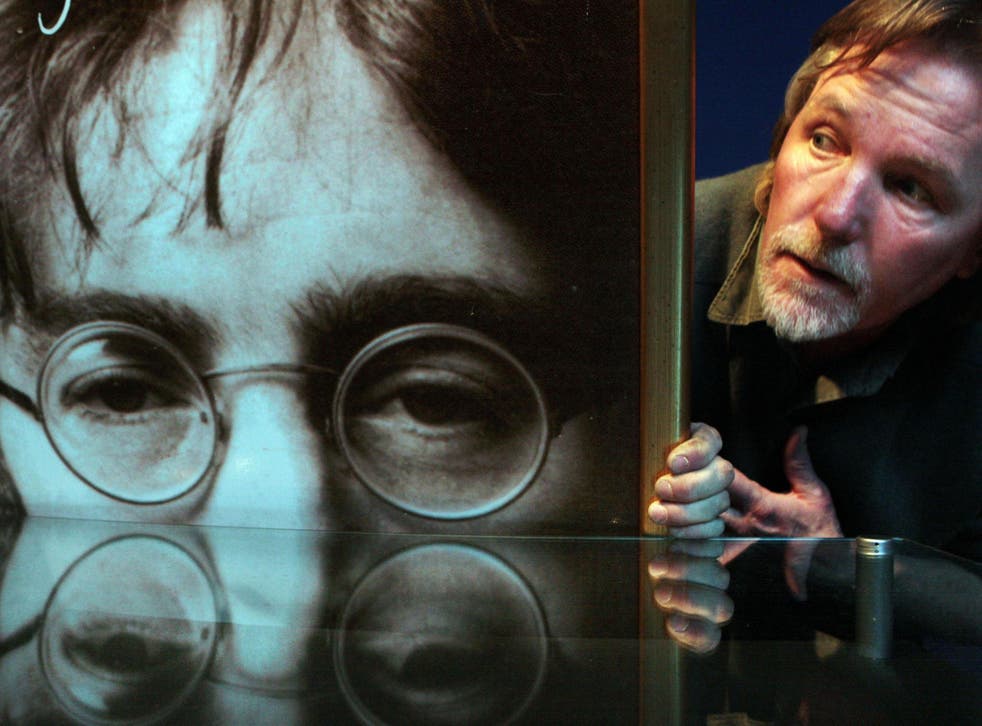 A Cotswold art dealer who stole nearly £500,000 worth of artworks, including paintings by the Rolling Stones' Ronnie Wood, from clients, has been jailed for four years.
Among the items stolen by Jonathan Poole were pieces depicting celebrities including Diana, Princess of Wales, model Kate Moss, the Stones' Mick Jagger, Keith Richards, Charlie Watts and Bill Wyman, singer Bob Dylan, The Doors' Jim Morrison and U2 frontman Bono.
Over three decades Poole, 69, made more than £435,000 by either selling artwork he was not entitled to or by taking percentages of the profits from legitimate sales.
​Gloucester Crown Court heard the stolen artworks had various owners, including Dire Straits' bass guitarist John Illsley, other British collectors and a German art dealer.
Poole, an accomplished wildlife artist, ran into financial difficulties and closed his two galleries in the Cotswolds. He also attempted to take his own life.
After the closure, efforts were made to trace the stolen artworks, including paintings by John Lennon and Miles Davis, and return them to their rightful owners, but some have never been located.
At a previous hearing, Poole, of London Road, Poulton, near Cirencester, Gloucestershire pleaded guilty to 26 charges of theft and fraud, which date between 1986 and 2013.
He denied a further 32 charges which were ordered to lie on file.
Passing sentence, Judge Michael Cullum said Poole's victims had placed a lot of trust in him.
"You were well connected, better than almost anyone, to know what was in your possession and how much it was worth," he said.
"The references placed before me make it absolutely clear that your professional knowledge was undoubted and highly regarded.
"Against that, you were being dishonest in very many aspects of your life."
Referring to the victims, Judge Cullum said: "You knew them all. You, I anticipate, had a professional relationship with each of them. They certainly trusted you and trusted you with very large, significant amounts of money.
"They were moving in the art world. It was not their pension and it was not the roof over their head - that does not mean they can afford to lose what was being taken from them.
"The fact you were able to be dishonest and keep proceedings you were not entitled to and keep other artworks and were not discovered by the owners, indicate the level of trust you were in."
Poole will face a Proceeds of Crime Act hearing which will take place later this year.
The court heard the money and many of the artworks have never been recovered.
"He was trusted by the internationally-acclaimed celebrities, those household names whose art estates he represented, such as Ronnie Wood, Miles Davis and the legendary John Lennon," James Ward, prosecuting, said.
"He was trusted by those ordinary people who simply relied upon his expertise as a wildlife artist.
"Picasso said 'We all know that art is not truth. Art is a lie that makes us realise truth'.
"If only this knowledge, in the words of the great Belgian detective Hercule Poirot, had been within 'the little grey cells' of the wealthy and famous clientele of Jonathan Poole.
"They may have realised that the fine brush strokes of the highly-prized paintings and the orientation of the sculptures were revealing a message about truth - they were about to be stolen by the very art dealer in whose expertise they had invested and entrusted with their art collections.
"Imagine the shock when his clients realised that truth, they had invested and trusted an international art dealer who was a professional thief of some ability."
Mr Ward likened Poole's crimes to that of the plot from the hit Hollywood film The Thomas Crown Affair, dubbing this case "The Jonathan Poole Affair".
"Whilst Thomas Crown stole as a challenge, because his world had become too stiflingly safe, Jonathan Poole stole either to fund a gambling habit, or to stash away money for later life or to fund a lifestyle he couldn't afford.
"Although admitting to the police he was a gambler, the Crown shall never know the real motive for him thieving on such a grand scale.
"The question remains unanswered, where is the money or the artwork he stole? Is it, like the Nazi gold train, hidden, only to be utilised in years to come?"
Detective Constable Steve Crilley, who led the investigation, said: "This has been a complex case which has taken a number of years to get to the bottom of, so I am glad to see Poole will be behind bars for four years.
"Thankfully I have been able to reunite nearly all of the victims with their artwork and they have all been very patient and helpful in what has had to be a long investigation.
"Poole was once a successful man and his victims trusted him to take care of their valuable artwork.
UK news in pictures

Show all 50
"Sadly he has now tarnished his once good name and he will have to live with that shame for the rest of his life.
"People who commit offences such as these do so for their own selfish personal gain with no regard for the victims."
PA
Register for free to continue reading
Registration is a free and easy way to support our truly independent journalism
By registering, you will also enjoy limited access to Premium articles, exclusive newsletters, commenting, and virtual events with our leading journalists
Already have an account? sign in
Register for free to continue reading
Registration is a free and easy way to support our truly independent journalism
By registering, you will also enjoy limited access to Premium articles, exclusive newsletters, commenting, and virtual events with our leading journalists
Already have an account? sign in