As police admit they failed Bijan Ebrahimi, his neighbourhood 'just wants it all to go away'
Bristol rues its failures in case of disabled man beaten and set on fire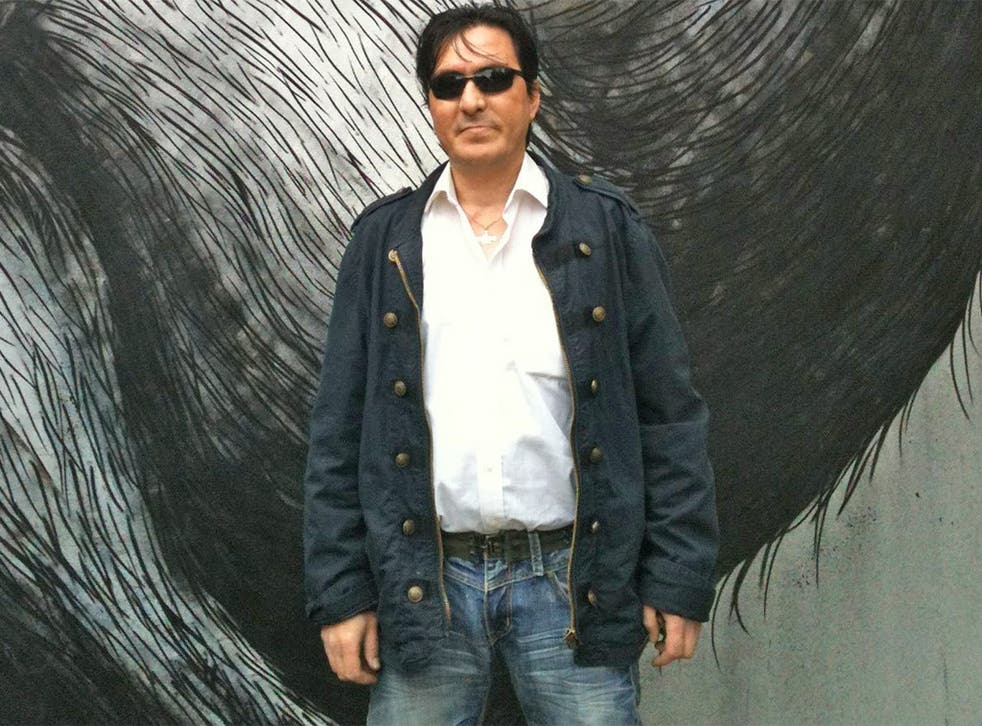 It is a city that prides itself on being one of Britain's most tolerant and forward-thinking communities – making the murder of Bijan Ebrahimi all the more shocking.
The attack, which culminated in the disabled Iranian being set on fire, sparked much soul-searching in Bristol, as residents and politicians struggled to explain how such a vulnerable man could have met so horrific an end – after wrongly being branded a paedophile by his neighbours.
Nick Gargan, chief constable of Avon and Somerset Police, admitted the city had "failed" to protect Mr Ebrahimi, who was beaten and set alight in July. Two local men are awaiting sentence after pleading guilty – one to murder, the other to assisting an offender.
Mr Gargan echoed many local voices when he said he found it "hard to understand how such an event can happen in such a tolerant city".
Mr Ebrahimi rarely left his council house on Capgrave Crescent in the Brislington suburb of the city. "He was terribly misunderstood by the community and something should have been done to put this right," Mr Gargan said. "Who can say why he was being picked on? He was different, disabled and Iranian."
On 11 July, the 44-year-old man was briefly detained by police after allegations that he was taking inappropriate images of children outside his home. In fact, he was taking pictures of children who were damaging his beloved plants.
A crowd of around 20 people was reported to have screamed "paedo, paedo" as he was taken into custody by police officers.
Mr Ebrahimi was released the next day without charge and police said there was no case to answer; he was killed two days later when his neighbour, Lee James, 24, beat him to death and enlisted the help of a friend, Stephen Norley, also 24, to drag Mr Ebrahimi's body into a courtyard, fetch white spirit and set him on fire.
James and Norley pleaded guilty to their parts in Mr Ebrahimi's murder last week, but the background to the case was only revealed on Monday – leaving the city reeling and residents of Capgrave Crescent reluctant to talk about the crime.
The block in which Mr Ebrahimi lived is made up of around 100 maisonettes and flats facing towards a central courtyard. Unable to work, he spent his days tending to his flowers and looking after his cat. But there were no flower pots outside Mr Ebrahimi's empty home and the few neighbours who agreed to talk to The Independent spoke of their sense of shock and disgust.
One local resident, who wished not to be named, said: "It was disgusting. The whole community is in shock, we just want the whole thing to go away."
The crime would have been visible to the whole courtyard but another resident, who admitted "emotions were high", thought that threats of violence were "all talk" after the Iranian's arrest and said few residents saw anything.
Speaking to BBC Radio Bristol, Mr Gargan said: "When all the dust has settled down on this case we need to sit back as a community and reflect on what went wrong and why wasn't that poor man better served."
This call was echoed by the city's Mayor George Ferguson, who told the Bristol Post he was "proud of Bristol" as a "tolerant place to live" but that "it is vitally important for everyone involved to sit down and look at what could have been done differently".
After Mr Ebrahimi's arrest, there were reports that tensions were high in the area and that rumours were being spread about how he had been burnt out of his previous local authority home.
Bristol County Council declined to comment, citing an ongoing investigation, but Mr Gargan said that rumour and speculation about serious crimes was "not unusual".
He added that there was "very strong community feeling" before the murder, but that it was "very poorly informed".
In a statement released via solicitors, Mr Ebrahimi's family said that he had been the victim of hate crimes for several years and it hoped all those who "failed" him would face justice. The family said: "We are concerned that the actions of those men have been made possible by the failures of police and others to protect Bijan." Since the murder, three police officers have been suspended and face gross misconduct charges, the Independent Police Complaints Commission is investigating and Bristol Council has also launched an inquiry. At Capgrave Crescent, most residents just want to move on.
One neighbour told The Independent: "How would you feel if this happened in your block? At least they [James and Norley] have done the right thing and gone [and pleaded] guilty, saving it all going to court… we've just got to move on."
Register for free to continue reading
Registration is a free and easy way to support our truly independent journalism
By registering, you will also enjoy limited access to Premium articles, exclusive newsletters, commenting, and virtual events with our leading journalists
Already have an account? sign in